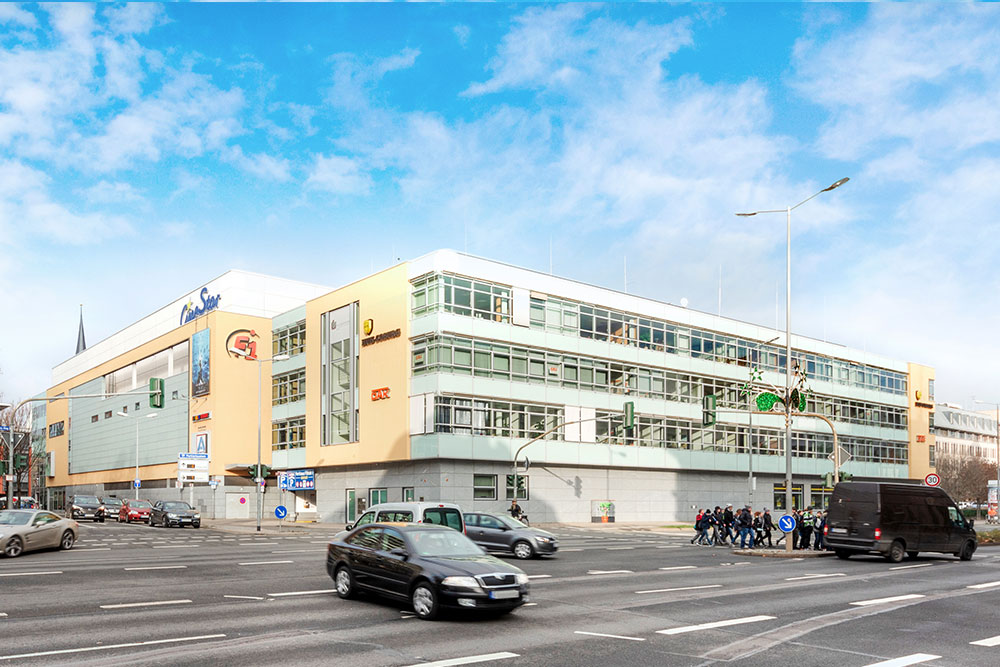 28. September 2020
In early 2020, DVI acquired the office and retail complex known as "F1 / Forum am Anger", including an underground car park below and the neighbouring construction site.
The location between the main railway station and the "Am Anger" pedestrian zone is highly central. In addition to CineStar Erfurt, Thuringia's largest multiplex cinema, the property houses a large shoe retailer and an ALDI supermarket. DVI plans to restructure the space used for retail, leisure and entertainment.
With the letting of around 1,100 m2 to the Federal Police, the DVI Group was able to achieve full occupancy of the office space within the space of a few months. The underground car park is leased on a long-term basis to a company owned by the city of Erfurt.
On the undeveloped construction site, which is currently used for car parking, DVI is planning the construction of a new hotel building with retail and restaurant space on the ground floor.
more News