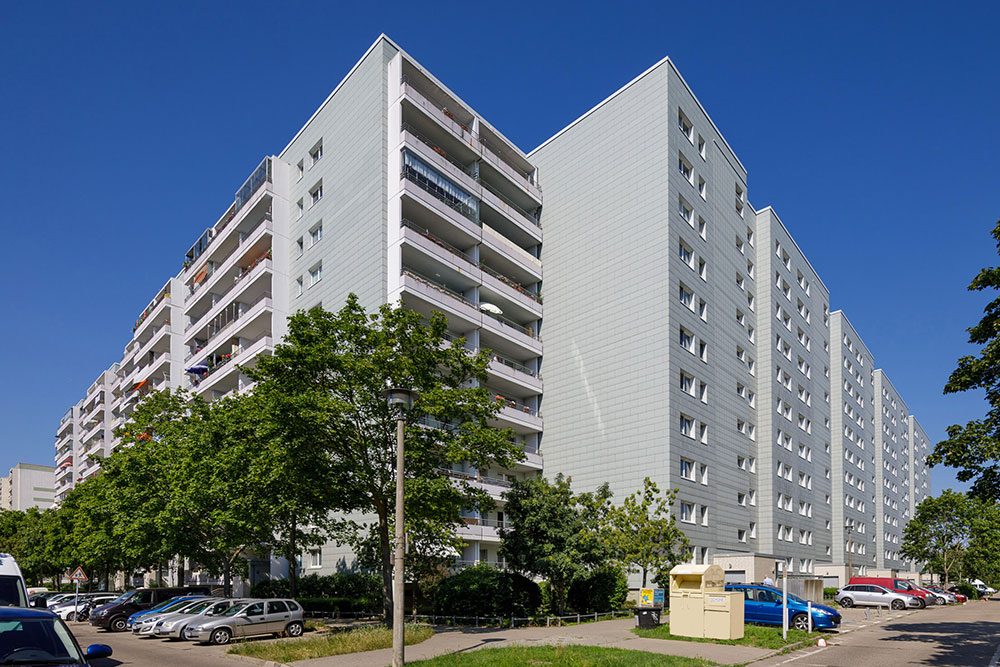 28. September 2020
This property in Berlin's eastern borough of Lichtenberg and there in the Hohenschönhausen district (sub-district of Neu-Hohenschönhausen) consists of several family-friendly multi-dwelling units of eleven storeys each that were built as prefab tower blocks in 1987.
Between 1991 and 1994, the complex was thoroughly refurbished and modernised, with balconies and loggias, among other things, added in the process. The flats are hooked up to district heating and have the use of separate basement store rooms. The bright façades of the building frontages blend harmoniously with the green outside facilities and the stands of trees on the grounds.
Easy access to the public transportation system is provided in the form of rapid transit system, tram and bus.
more News