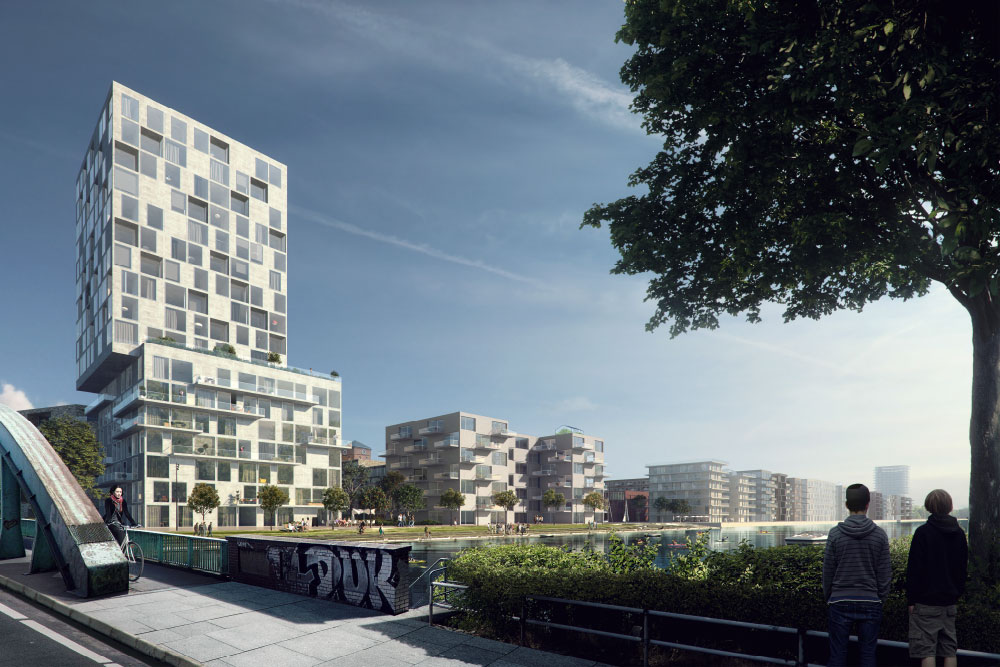 28. September 2020
In 2017, DVI and the UTB Beteiligungsgesellschaft mbH private equity partnership jointly acquired the bulk of the commercial area on the Gartenfeld peninsula near Tegel Airport in north-west Berlin.
It is now planned to develop the northern part of the Gartenfeld peninsula into a housing estate of 3,700 flats before the end of 2022. Masterminded by UTB and associated project partners, the "Das Neue Gartenfeld" development will create Berlin's first "smart city quarter" as a unique waterfront locality. Its forward-looking mobility concept envisions a new rapid transit station and self-driving vehicles on the peninsula to take residents all the way to their front door.
In 2018, an urban development agreement was signed with the State of Berlin regarding the construction of a new quarter with 3,700 flats plus ancillary facilities (commercial and service units) on the Gartenfeld peninsula.
more News