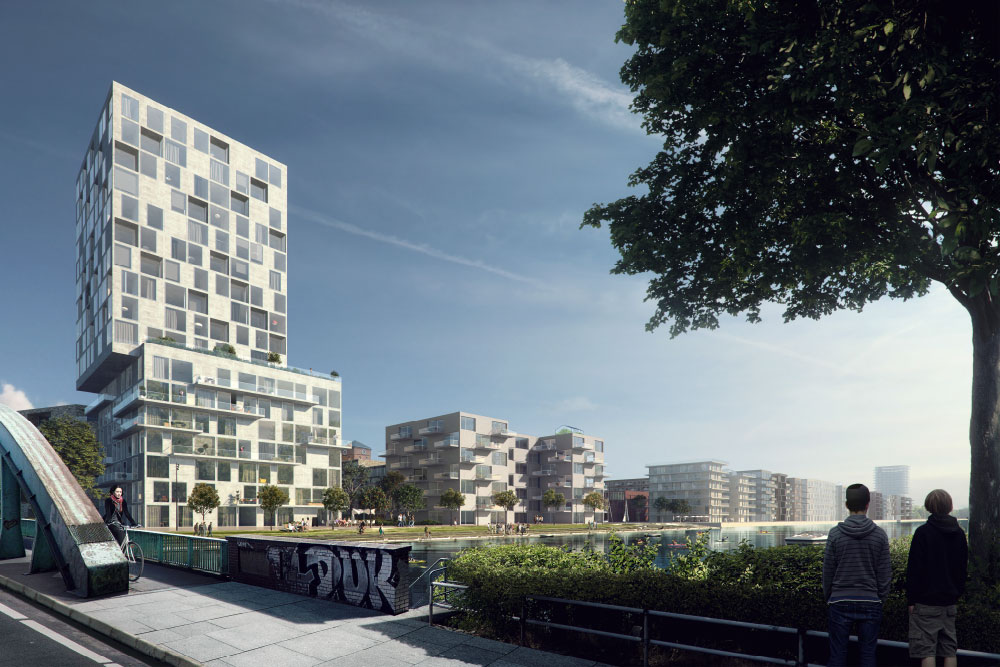 28. September 2020
Together with the UTB Beteiligungsgesellschaft mbH holding company, DVI acquired a large part of the commercial site on the Gartenfeld peninsula in northwestern Berlin, not far from Tegel Airport, in 2017.
In the north of Gartenfeld, the development of 3,700 flats is planned to be completed by 2022. Under the leadership of UTB and associated project partners, Berlin's first "Smart City Quarter" is being created in a unique waterfront district called "Das Neue Gartenfeld" – "The New Gartenfeld". The future-oriented transportation strategy includes a new S-Bahn station and self-driving vehicles on the island to bring residents to their doorstep.
In 2018, an urban development contract was concluded with the city of Berlin for the construction of a new quarter with 3,700 flats plus facilities (commercial and service premises) on the Gartenfeld island.
more News