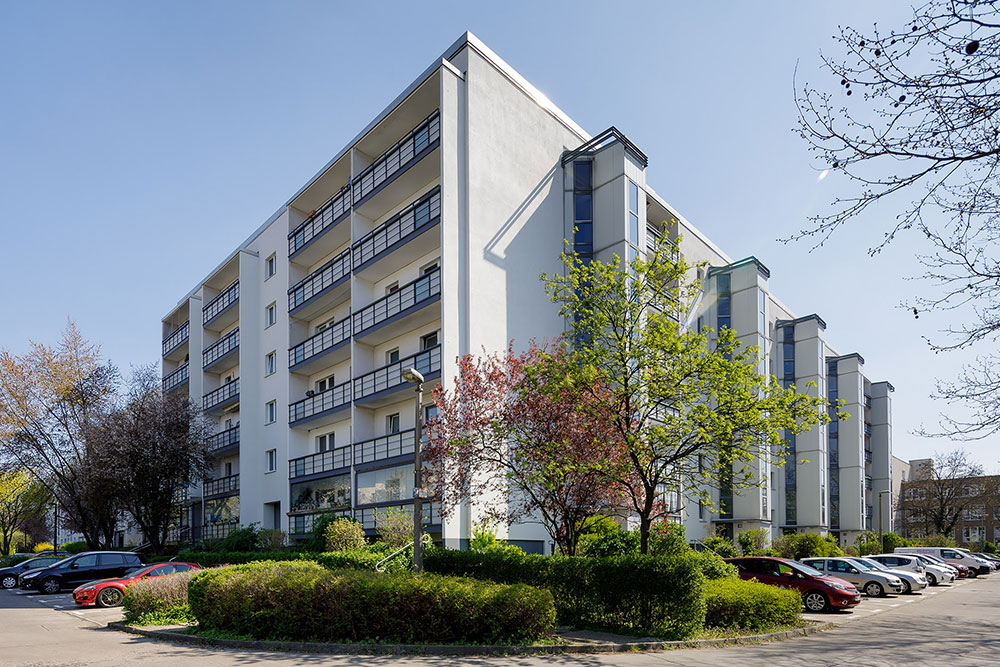 28. September 2020
This property in its conveniently accessed location in Berlin's eastern borough of Marzahn-Hellersdorf (sub-district of Hellersdorf) includes 48 five- or six-storey multi-dwelling units with a total of 147 entranceways. The ring-shaped housing estate of prefab tower blocks was built in 1985 and is in good repair, with shrubbery and diverse hardwood trees on the grounds.
In 2000, the complex was thoroughly refurbished and modernised, with lifts, balconies, loggias, patios (some with garden access) and conservatories, among other things, added in the process. The flats have efficient floor plans, are hooked up to district heating, and come with separate basement store rooms; the courtyard grounds are landscaped. The retail and commercial centre "Helle Mitte" and the shopping centre "Kaufpark Eiche" lie within walking distance.
All things considered, the DVI Group owns 3,026 flats along with major parts of the "Helle Mitte" retail and business centre.
more News