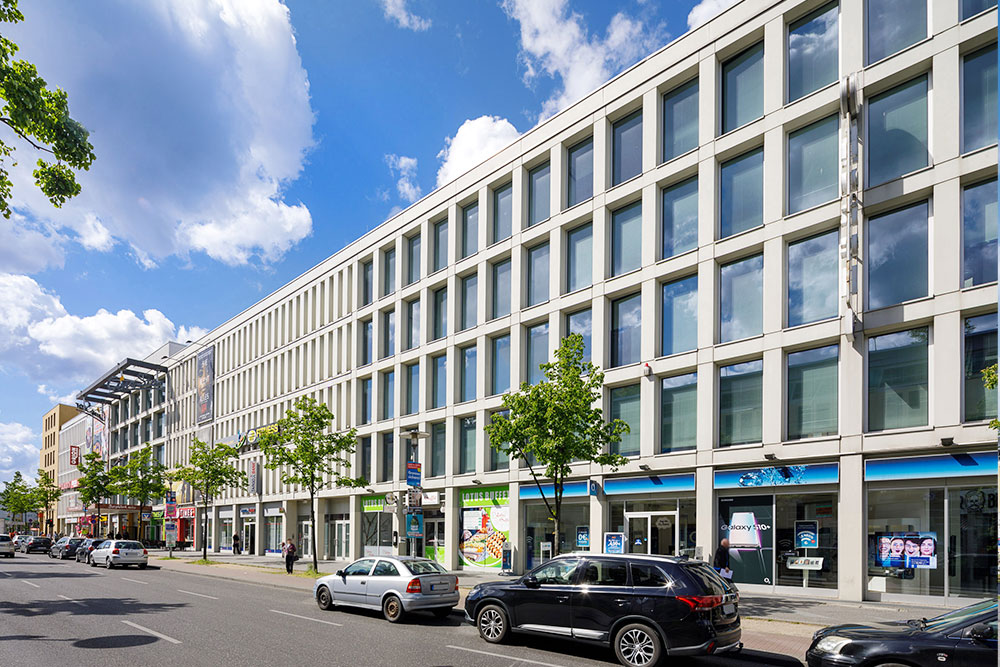 28. September 2020
As a result of the majority takeover of the distressed property fund Mega 4 GbR, DVI acquired four buildings in the "Helle Mitte" mall in the heart of Berlin's Hellersdorf area. In addition to 62 retail rental units totalling 22,000 m², the buildings include 140 flats, 10,500 m² of office space and an underground car park.
The retail rental units are located in the five-storey shopping arcade known as Helle Mitte and in the ground-floor outer area of the four buildings. The premises are used is by shops and hospitality and entertainment businesses (including Cinestar and BergWerk.Berlin, Europe's largest indoor climbing park). At the time of the majority takeover by DVI in summer 2018, the vacancy rate in the retail sector was close to 30%. A forward-looking letting strategy, including numerous tenant moves and conversions of the existing premises, was required. With the acquisition of two supermarkets as new anchor tenants, the restructuring of the lettings was successfully completed in 2019. Construction work is planned to be completed in 2021.
A large part of the office space is let long-term to the Marzahn-Hellersdorf district authorities and is used for purposes including municipal services and a registry office. At the time of the majority takeover by DVI in summer 2018, some office spaces in the buildings were unlet and unfinished. By acquiring the ASH University of Applied Sciences, the Vivantes clinic and the Helios health centre as tenants, DVI was able to sustainably reduce the long-term vacancy rate in 2019.
DVI holds the property through a property fund in which it owns the majority share together with its project partners.
DVI owns residential complexes with a total of 3,026 flats in Hellersdorf in the immediate vicinity of the mall.
more News