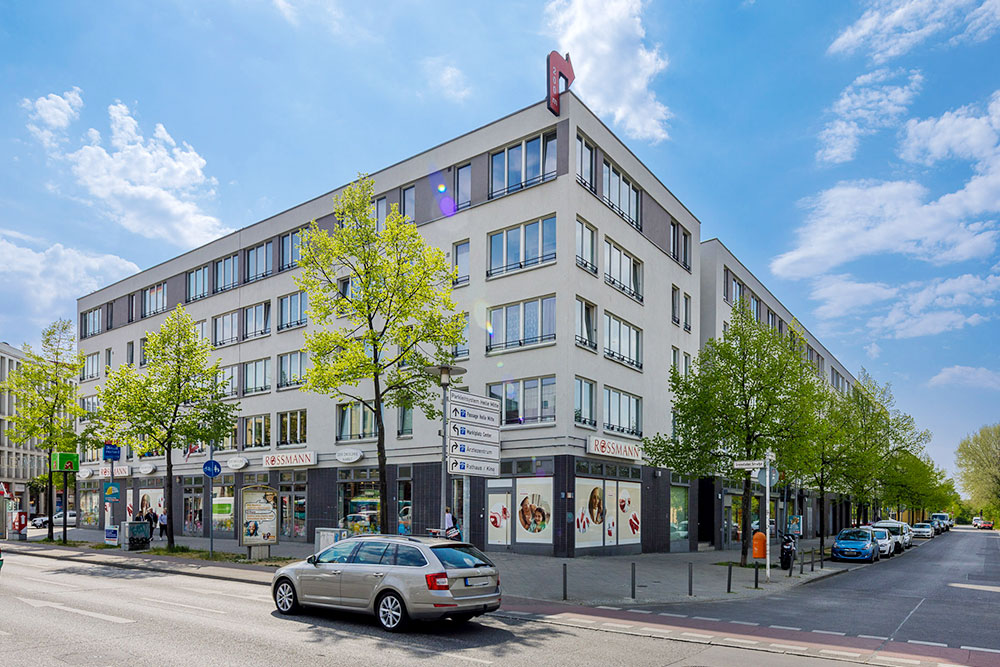 28. September 2020
Built in solid construction in 1997, this mixed residential/retail building is located in the Hellersdorf district of Berlin's eastern borough of Marzahn-Hellersdorf near the "Helle Mitte" retail and business centre. The building has five storeys and an underground car park, separate basement storage room for all units, and is hooked up to district heating.
The entire ground floor is occupied by various retail units, including a post office, a pharmacy and a Rossmann drugstore. Parking bays and hardwood trees supplement the streetscape. Convenient access to the local transportation network is provided by underground, tram and bus lines.
DVI co-owns the property through a property fund in which it holds the majority interest.
All things considered, the DVI Group owns 3,026 flats along with major parts of the "Helle Mitte" retail and business centre.
more News