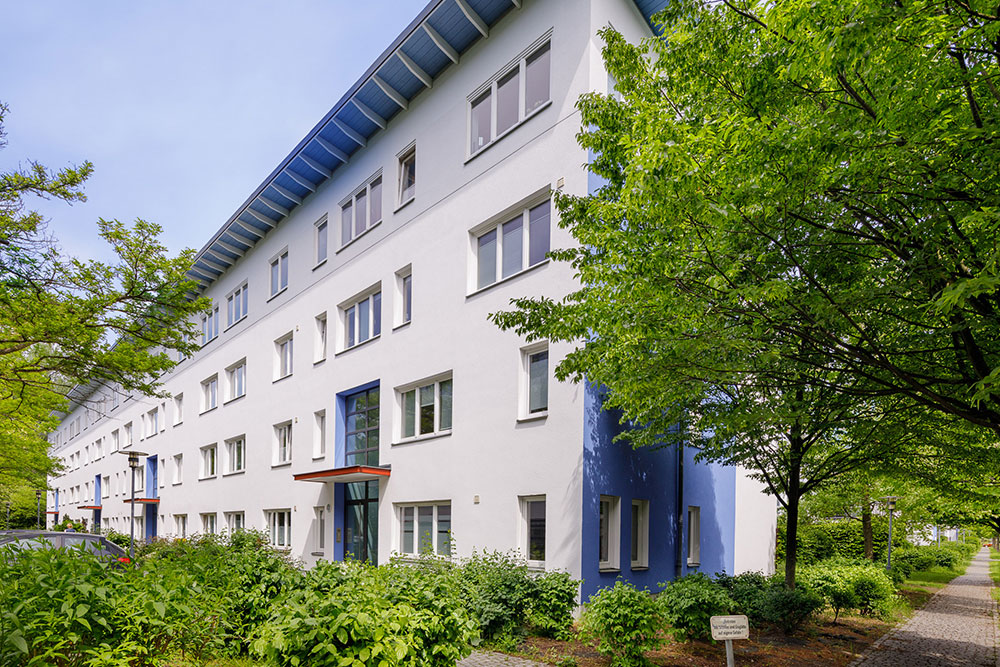 28. September 2020
(Rosenthal subdistrict), built in 1994 using solid construction, consists of 33 two- to five-storey residential buildings built in lines perpendicular to the main road and as individual blocks. One side of the street has single-family houses with front gardens. Shopping facilities and restaurants can be found in the immediate vicinity.
The spacious apartments have balconies, loggias or terraces with garden access and individual storage cellars.
DVI holds the property through a property fund in which it owns the majority share together with its project partner.
more News