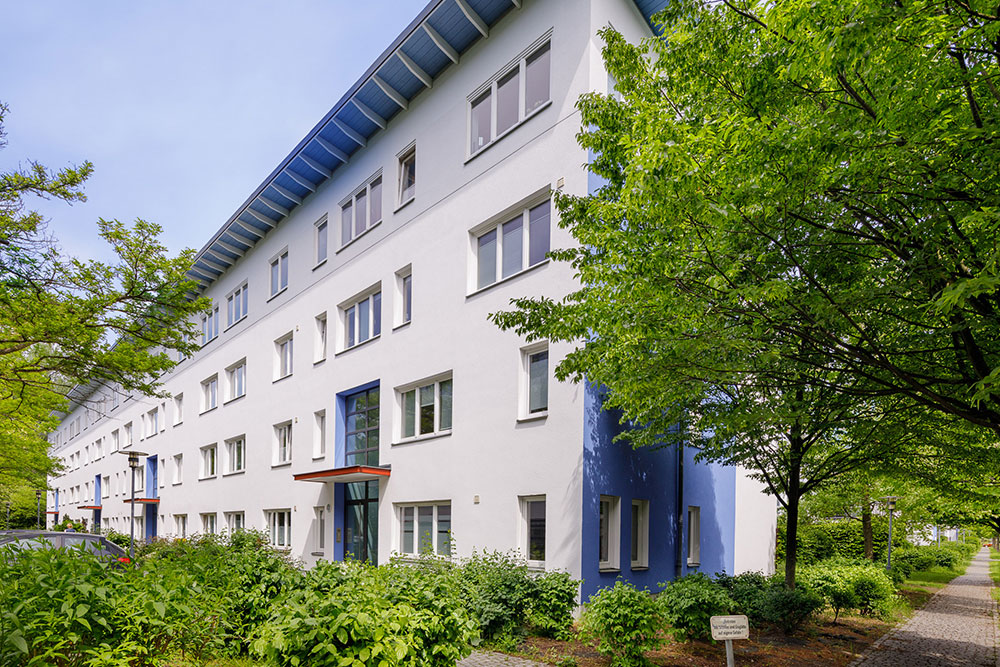 28. September 2020
Built in solid construction in 1994, this quiet and family-friendly housing estate in Rosenthal, a sub-district in Berlin's north-east borough of Pankow, consists of 33 residential buildings constructed as two- to five-storey terraced and point block housing. The streetscape on one side of the street is dominated by parking bays, hardwood trees and small front gardens with hedges, the other side by detached homes with front gardens. Shopping venues and restaurants are located in the immediate vicinity.
The generously proportioned flats feature balconies, loggias or patios with garden access and separate basement storage rooms.
DVI co-owns the property through a property fund in which it holds, jointly with a project partner, the majority interest.
more News