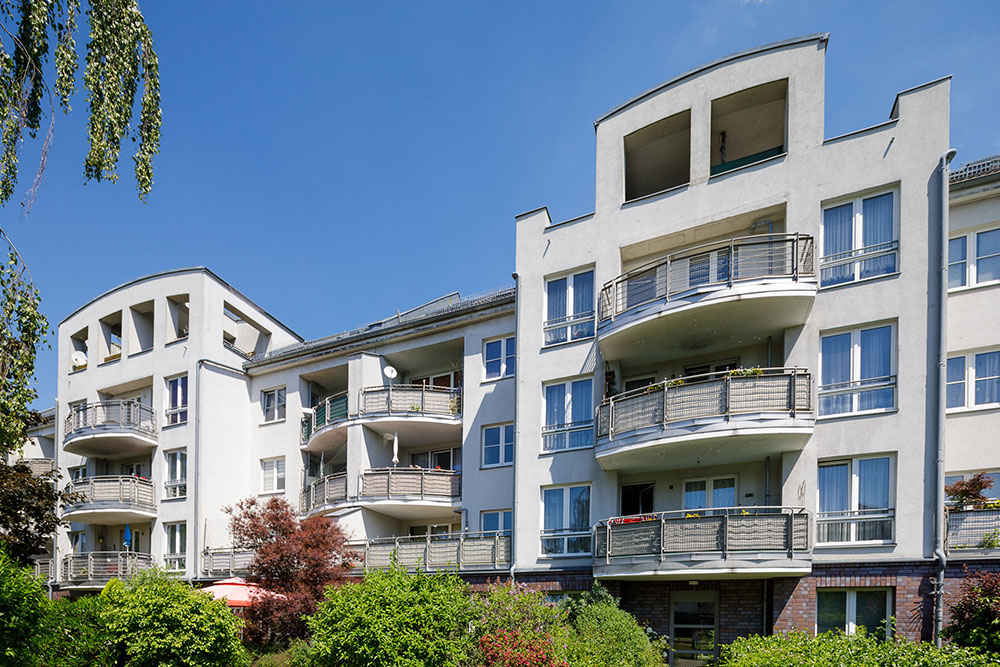 28. September 2020
Built in 1996, using solid construction, this residential complex in the eastern Berlin district of Pankow (Französisch Buchholz subdistrict) comprises ten four- to six-storey residential buildings with asymmetrical "Berlin roofs" and is centrally located opposite the Hugenottenplatz square, which offers good shopping facilities. Doctors, daycare centres and schools are within short walking distance. Bus and tram stations are only a few minutes' walk away. A single-storey commercial unit is integrated into the residential complex in the courtyard area; at the front there are parking areas, hedges and trees, as well as an underground car park.
The modern apartments have balconies and individual storage cellars.
DVI holds the property through a property fund in which it owns the majority share together with its project partner.
more News