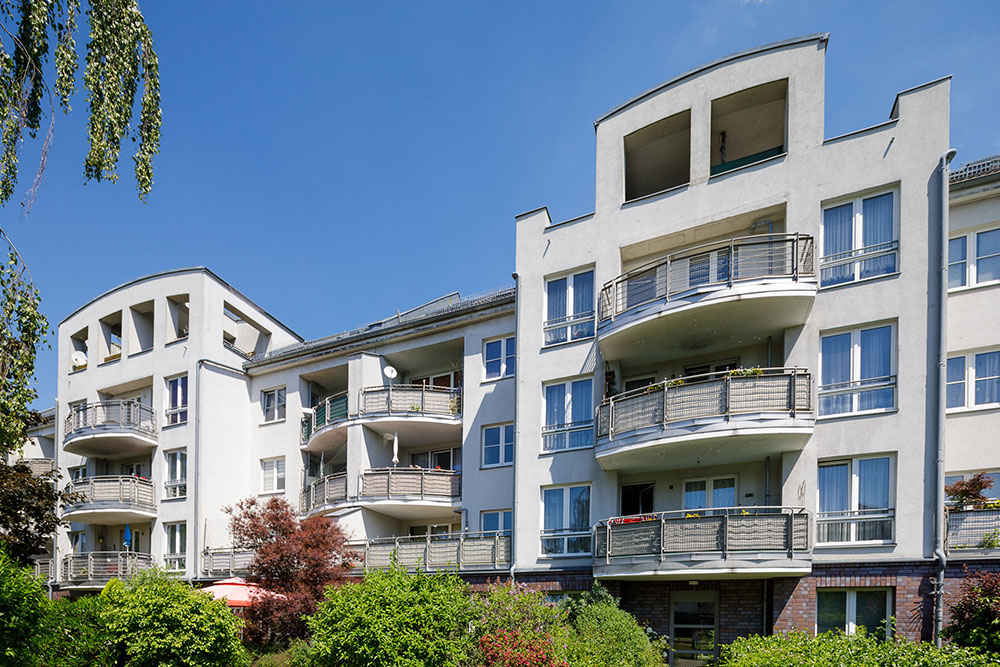 28. September 2020
This housing estate built in solid construction in 1996 and located in the Französisch-Buchholz sub-district of Berlin's eastern borough of Pankow, consists of ten four- to six-storey multi-dwelling units with single-pitch mansard roofs typical for Berlin. Due to its central location across from Hugenottenplatz, it benefits from the retail line-up nearby. Doctors' offices, day nurseries and schools are within easy reach. Bus and tram stops are also just a short walk away. Integrated into the housing estate is a single-storey commercial unit in the courtyard area; parking is available out front and in the underground car park while the street side also features parking slots, shrubbery and trees.
The modern flats come with balconies and separate basement storage rooms.
DVI co-owns the property through a property fund in which it holds, jointly with a project partner, the majority interest.
more News