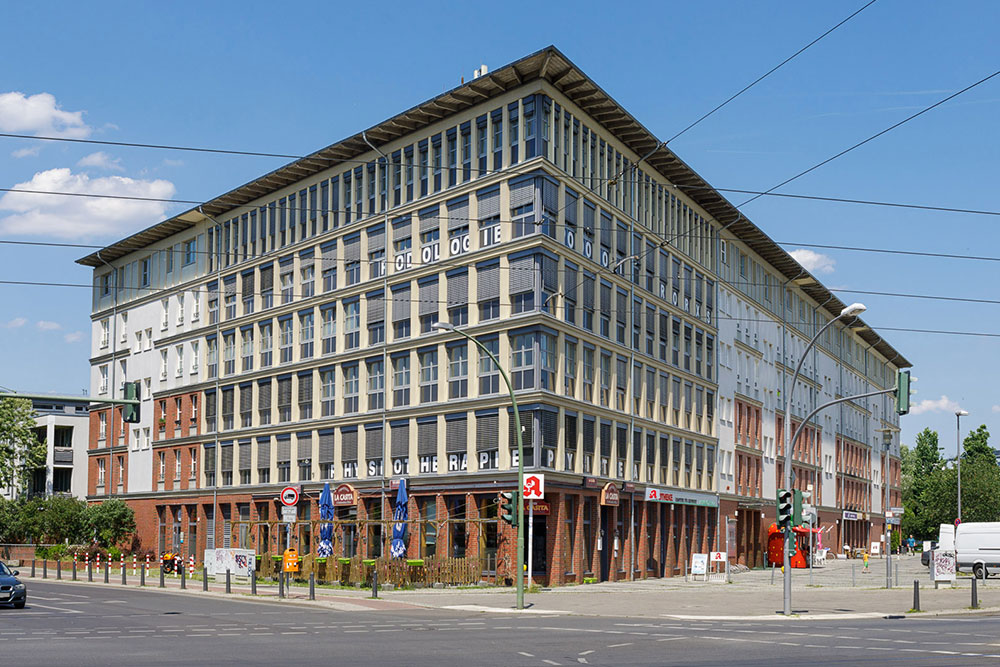 28. September 2020
This housing estate in the borough of Berlin-Pankow, built in 1997 and around ten minutes by car from the A114 expressway, benefits from well-developed infrastructure and consists of a city block of six buildings with 17 staircases and two underground car parks.
The flats come with balconies or loggias and with a separate basement storage room each.
In addition to the eight lock-up retail units on the ground floor, the property includes doctors' offices in the medical centre at Hugenottenplatz 1 and several office units.
DVI co-owns the property through a property fund in which it holds, jointly with a project partner, the majority interest.
more News