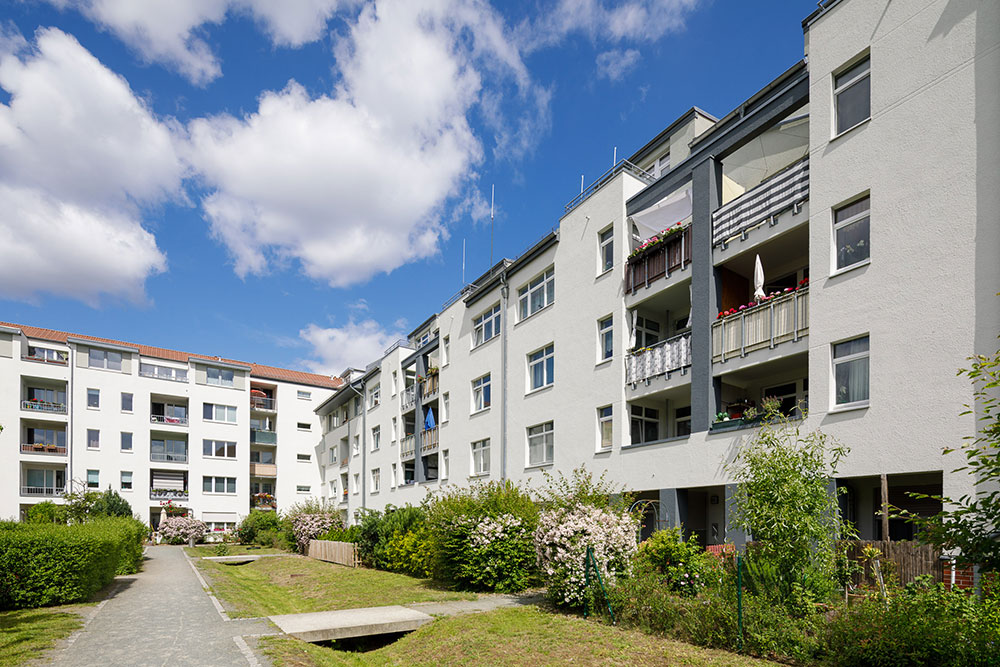 28. September 2020
This housing estate, built in solid construction in northern Berlin in the sub-district of Karow (borough of Pankow) in 1997, comprises ten multi-dwelling units with five storeys each and pitched roofs developed into attic flats. Eight of the ten multi-dwelling units with their combined total 367 flats are rent-controlled because they were sponsored by a social housing development programme.
The flats are equipped with a balcony or patio and have a separate basement store room each. Located inside the leafy inner courtyard are playgrounds for resident children; on the street side, parking bays for cars are complemented by landscaped front gardens and hardwood trees.
DVI co-owns the property through a property fund in which it holds the majority interest.
The DVI Group owns another large housing estate directly in the neighbourhood.
more News