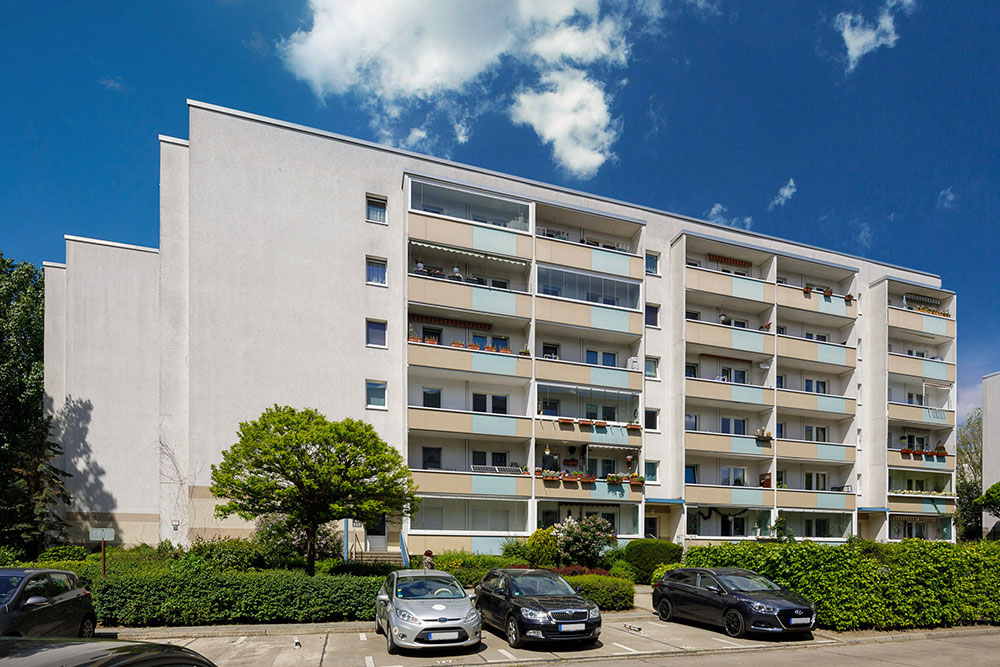 28. September 2020
This property in Berlin's eastern borough of Marzahn-Hellersdorf (district of Hellersdorf) consists of several family-friendly multi-dwelling units of 6 storeys each that were built as prefab tower blocks in 1986.
In 1999, the complex was thoroughly refurbished and modernised, with balconies and loggias, among other things, added in the process. The flats come with separate basement store rooms and are hooked up to district heating. Glazed lift systems were added on the outside of some entranceways. The residential environment around the entrances to the houses are embellished by green spaces and trees; car parking spots are also available out front.
Convenient access to the local transportation network is provided by underground, tram and bus lines.
All things considered, the DVI Group owns 3,026 flats along with major parts of the "Helle Mitte" retail and business centre.
more News