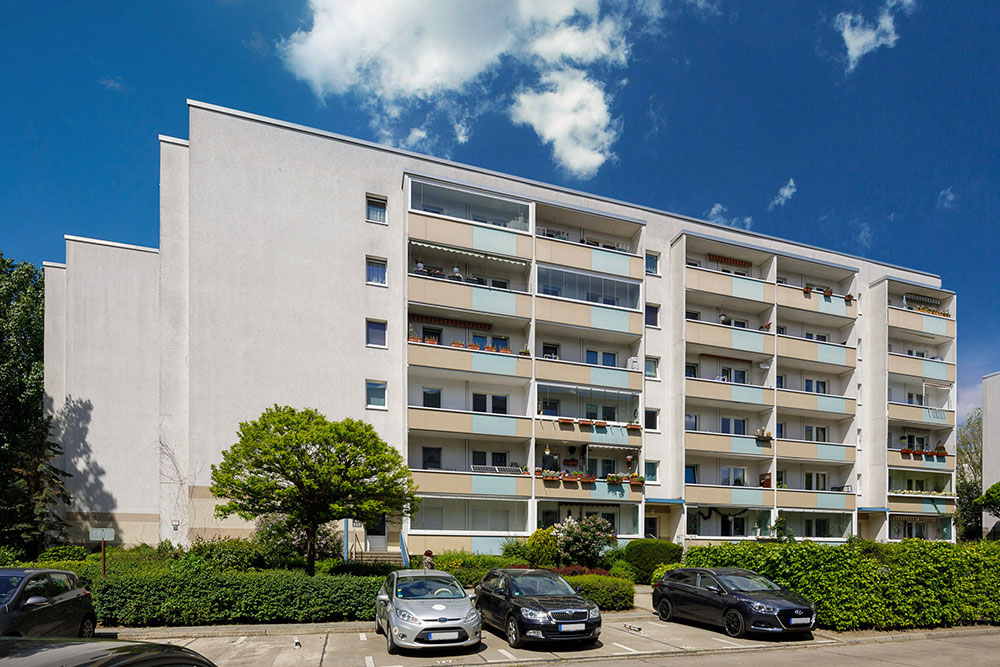 28. September 2020
This property in the eastern Berlin district of Marzahn-Hellersdorf (Hellersdorf subdistrict), in a ring shape with a large inner courtyard, comprises several six-storey apartment buildings, which were built in using prefabricated concrete construction in 1986.
Extensive renovation and modernisation took place in 1999, including the addition of balconies and loggias. The apartments have individual storage cellars and district heating. In some cases, glazed lifts were added to the outside of the entrance halls. In front of the entrances, green spaces and trees enhance the environment; there are also parking spaces for cars.
With U-Bahn metro, tram and bus lines, there are good connections to the public transport network.
The DVI Group owns a total of 3,026 apartments in Hellersdorf, as well as large parts of the "Helle Mitte" retail and commercial centre.
more News