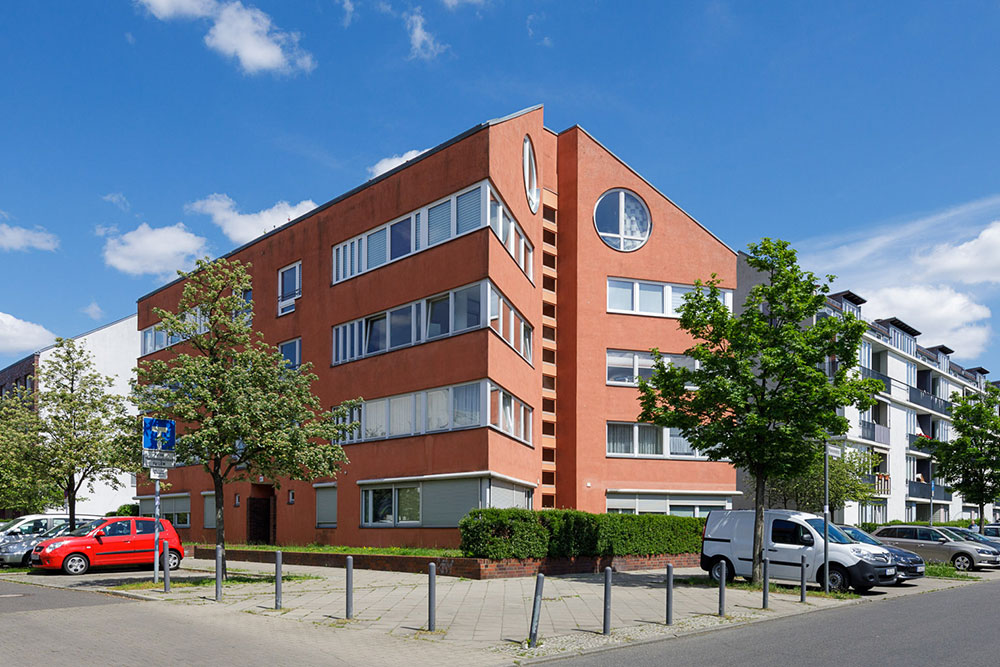 28. September 2020
This housing estate, built in solid construction in Berlin's north-east borough of Pankow (in the Karow sub-district) in 1996, lies near the river Panke and the Lietzengraben ditch, and consists of three five-storey building envelopes, accessed via eight staircases.
The flats are equipped with a balcony, and have a separate basement store room each. A day nursery, school and various shopping options are located in the vicinity. The streetscape is characterised by parking bays out front and trees lining the street.
DVI co-owns the property through a property fund in which it holds the majority interest.
more News