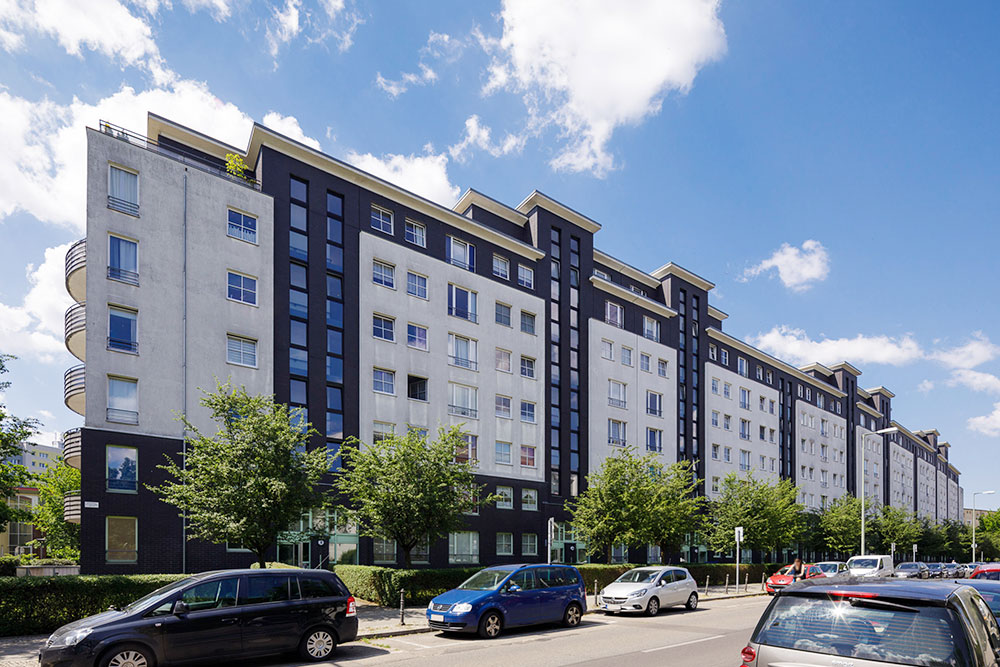 28. September 2020
Built in 1994 using solid construction, this housing estate in the eastern Berlin district of Lichtenberg (Alt-Hohenschönhausen subdistrict) comprises a row of apartment buildings with eight floors, flat roofs and a green inner courtyard with a children's playground. Hedges and small front gardens enhance the entrance areas. The speed skating rink at the Sportforum Berlin sports centre is within walking distance, as is Landsberger Allee, which leads into the city.
The apartments have balconies. The property has an underground garage and outdoor parking spaces.
DVI holds the property through a property fund in which it owns a majority stake.
more News