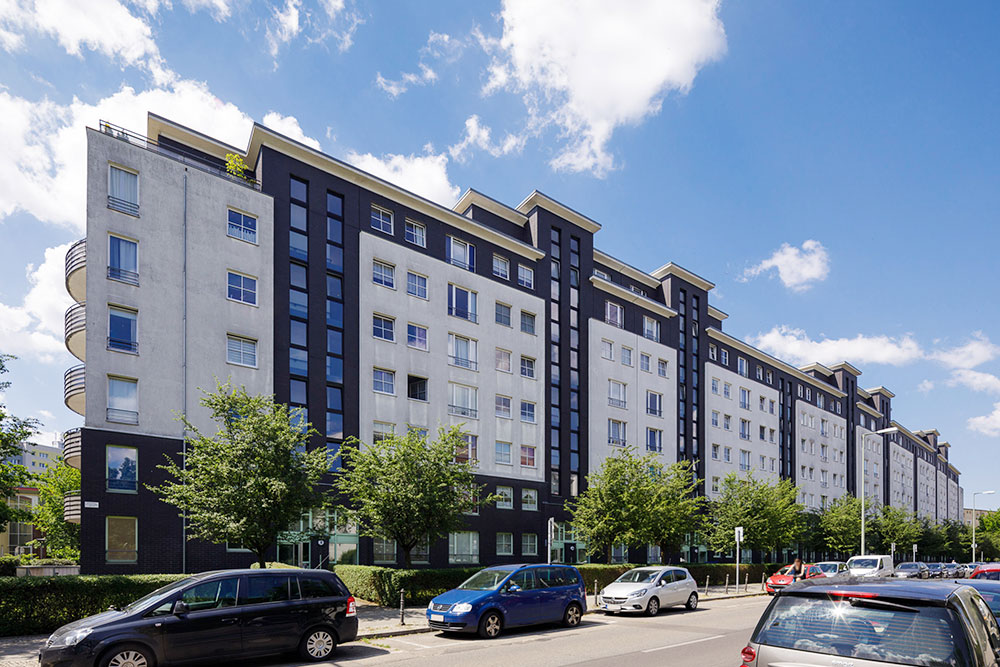 28. September 2020
This property, built in solid construction in 1994 in Berlin's eastern borough of Lichtenberg (in the sub-district of Alt-Hohenschönhausen), consists of a number of eight-storey multi-dwelling units with flat roofs, and includes a leafy inner courtyard along with a playground. Hedges and small front yards embellish the entrance areas of the houses. The speed ice-skating rink at the Sportforum Berlin lies within walking distance, the same being true for the nearest inbound artery, Landsberger Allee.
The flats come with balconies. The property includes an underground car park and surface parking spots.
DVI co-owns the property through a property fund in which it holds the majority interest.
more News