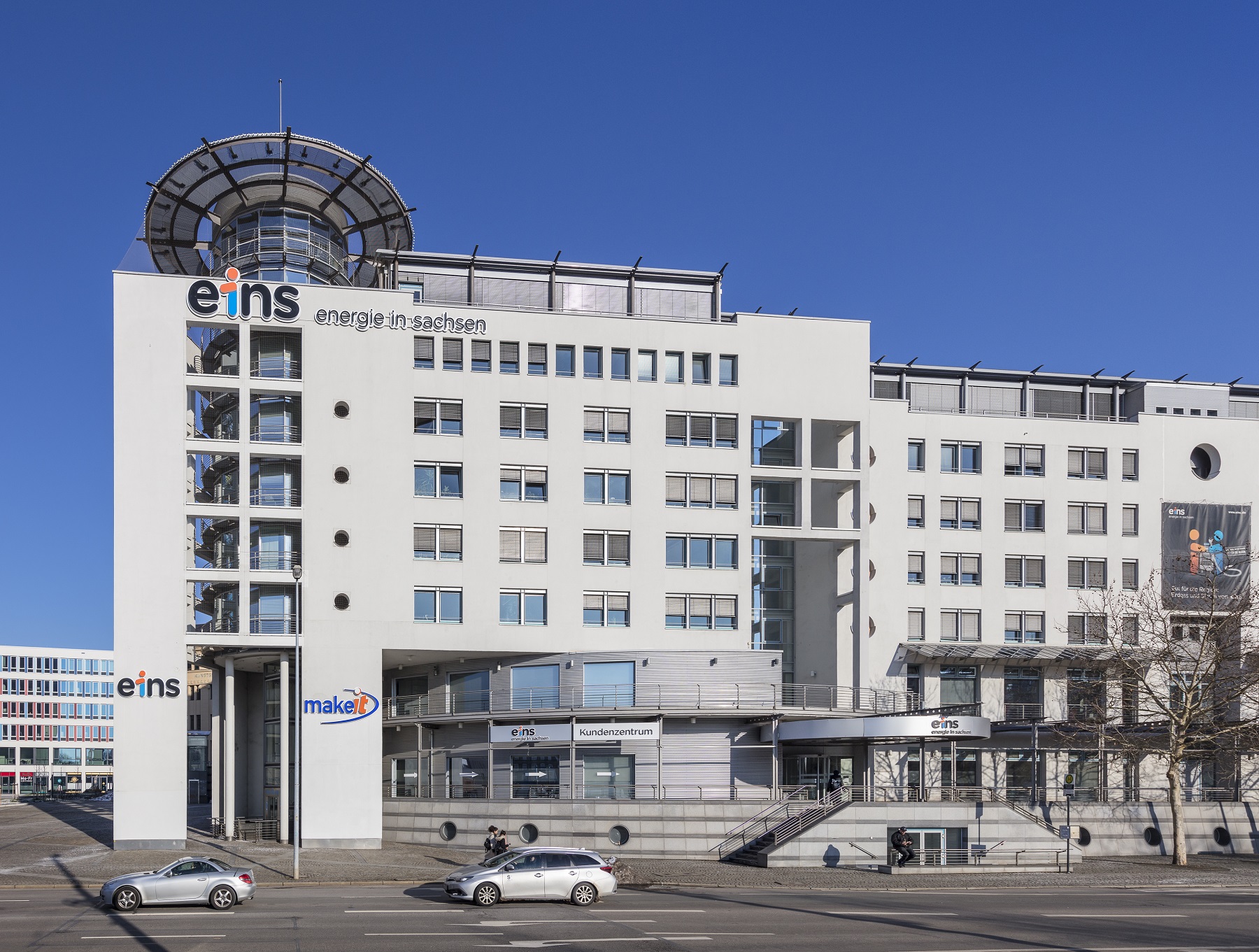 3. December 2019
The DVI Group, a property asset holder of residential and office real estate, acquired an office property with a gross lettable area or around 10,000 square metres in Chemnitz. It was sold by a closed-end real estate fund. The transaction took the form of an asset deal, and it was agreed not to disclose the purchase price. The Leipzig branch of BNP Paribas Real Estate acted as advising estate agent.
Raised in 1995, the building is located at Augustusburger Strasse 1 in a core location of downtown Chemnitz. It is conveniently accessible due to its direct proximity to the B173 federal route and to the central railway station of Chemnitz. Main tenant of the fully occupied office property is the utility company "eins energie," which operates one of its customer centres on the premises, among other things. In addition to the modern and efficient office units, occupiers have the use of 150 parking spots.
Chemnitz counts among the fastest-growing office markets in East Germany. Its population of 250,000 makes it the third-largest city in Saxony, and according to the latest housing market report published by TAG Immobilien AG, the number of social security-covered jobs as well as the commuting balance has followed an upward trend for years. In 2018, almost 25,000 people commuted to work in the city on a daily basis.
Image: office building on Augustusburger Strasse in Chemnitz
more News