We invest with vision
The DVI Group, centered around the company D.V.I. Deutsche Vermögens- und Immobilienverwaltungs GmbH, was established in Berlin over 20 years ago and has since developed into an integrated real estate group.
Our core focus lies on residential apartment complexes in Berlin. Commercial real estate makes up around a quarter of our portfolio, for example, modern office buildings. As of 30/06/2022, we own 9,556 apartments and 816 commercial units, with total floor space of 1,035,310 square metres.
Apart from vacancies due to natural fluctuation, our portfolio is almost fully let. The average monthly rent (excluding service charges) for our residential properties is € 8.01 per square metre per month*.
Since 2016 we have been increasingly involved in modern office buildings in Leipzig, Erfurt, Dresden and other major cities with solid economic growth.
In 2011, DVI started to purchase single units in selected closed-end real estate funds. With the acquisition of more than 15,000 individual fund holdings to date, primarily from private investors, we are one of the most active buyer in Germany's secondary market for closed-end real estate funds.
DVI has developed a broad internal and external network of experts and partners, allowing us to act quickly and in an unbureaucratic way.
As a risk-conscious real estate Group with a long-term outlook, we pursue a carefully considered investment strategy and have a conservative financial structure. Our level of debt is low by industry standards, with a loan-to-value ratio of 35%*, allowing us to act independently.
The property management, including lease contract management and support to our tenants, is provided primarily by the affiliated CLAUS Group. The CLAUS Group is a Berlin property company with a 75-year history and broad experience in the fields of construction, property management and real estate funds.
Our long-term investment horizon requires a proactive maintenance approach for our properties. Day-to-day services like cleaning, caretaking and gardening are provided by reliable Group companies at competitive prices.
The long-term approach in maintenance, and our selective approach to acquisitions, mean that almost all of our properties are in above-average overall condition. Where major modernisation works have been required, we were able to avoid passing these costs on to the tenants.
* as of 30/06/2022, unaudited; partly based on estimates
Residential apartment complexes
Residential properties are the core of our business. The majority of our residential properties are located in Berlin, spread across the entire city. The family-friendly apartment complexes are mostly located outside the city centre, in the capital's leafier districts.
Our apartment complexes were almost without exception newly built between 1984 and 1999. They are conventional residential buildings, as well as some built in the "Plattenbau" style using prefabricated concrete slabs. All are in good condition and well maintained. Those built using prefabricated slabs underwent extensive and sustainable refurbishment at the end of the 1990s. DVI's portfolio was developed to provide apartments that meet the demand for family-friendly accommodation. The portfolio does not include properties in prime locations, luxury properties or luxuriously modernised buildings.
Working together with skilled project partners, DVI has been able to successfully complete a number of new construction projects in the mid-market sector since 2011, thus contributing to alleviating the housing shortage in the German capital.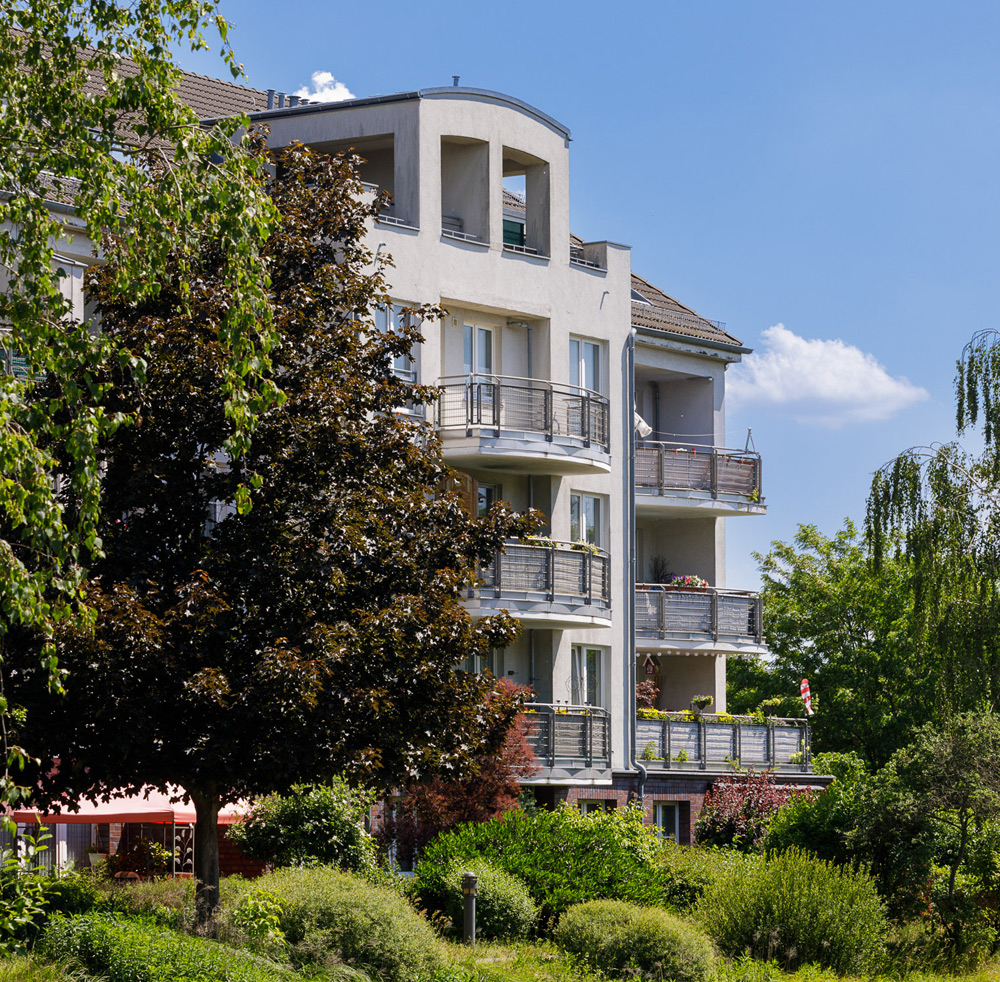 Commercial real estate
What began 20 years ago with the refurbishment of ground-floor retail spaces in residential buildings in central Berlin has developed over time into a true commercial property portfolio. As of 31/12/2021, 31 percent of the floor space of our properties was being used for commercial purposes.
One third of our commercial portfolio is located in Berlin, with the rest spread across a small number of major eastern German cities.
We own modern office properties in Berlin, Teltow (suburb of Berlin), Erfurt, Chemnitz, Schwerin, Dresden and Leipzig.
Our retail portfolio is predominantly comprised of ground floor units in some of our apartment complexes. In Berlin Hellersdorf, where we own over 3,000 apartments, we acquired the district's commercial centre "Helle Mitte" in 2018. With the opening of two new supermarkets as anchor tenants and the focus on convenient local supply we were able to add to the attractiveness of the neighbourhood.
The majority of our logistics / light industrial properties are located in Berlin. This includes modern warehouses close by the inner city's ring road, as well as the warehouses of the German Museum of Technology and a business park, over 200,000 square metres in size, in the southern part of the Gartenfeld island in Berlin's Spandau district.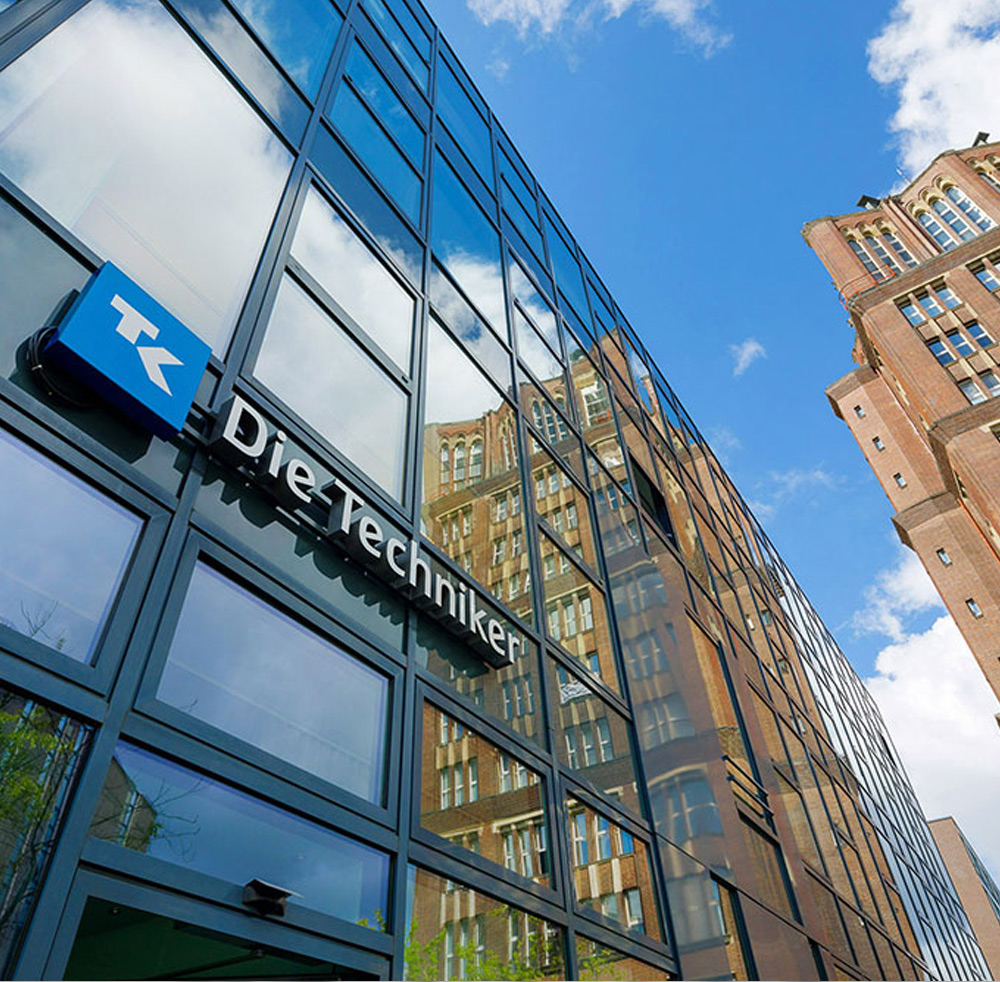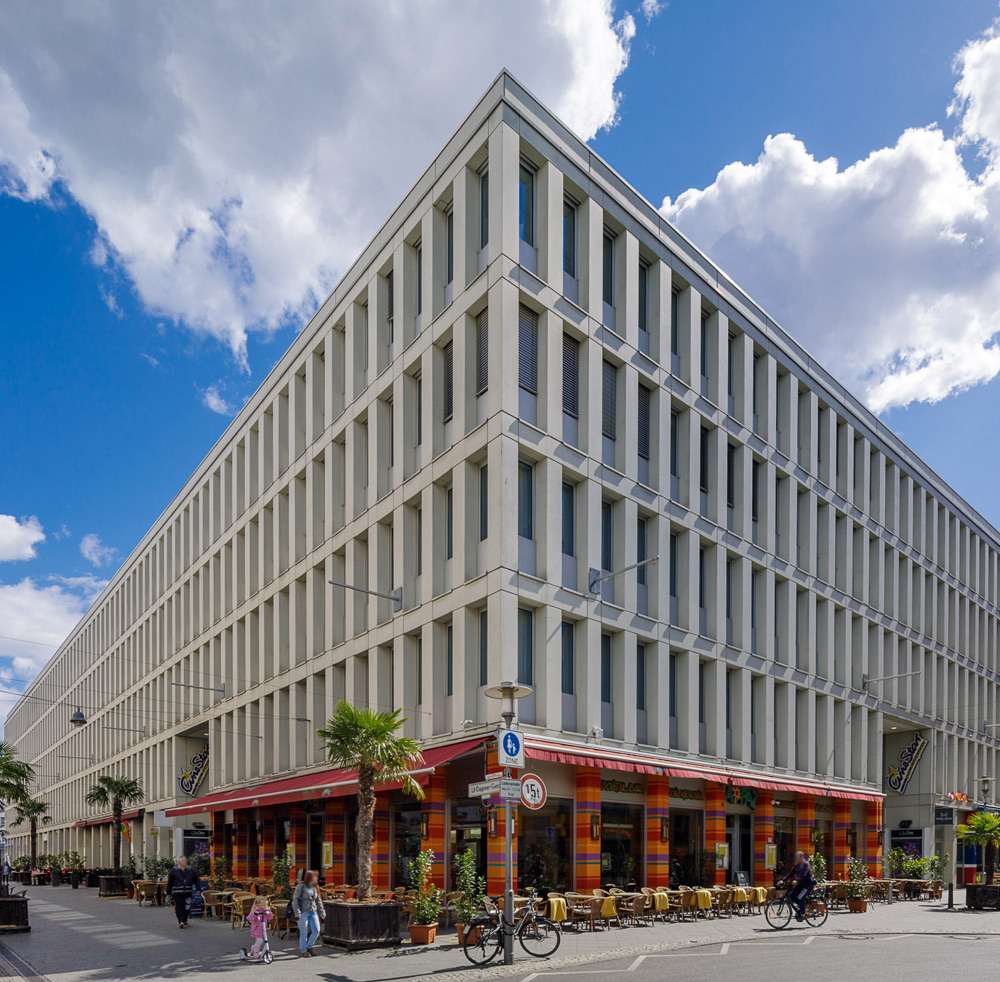 Property development
In addition to the plots acquired specifically for new developments, DVI has over the past decade been able to realise the latent development potential of several existing properties.
By creating mid-priced housing in the districts of Schöneberg, Weissensee, Lichtenrade and Friedrichshain, the Group has been able to make an active contribution to ameliorating Berlin's housing shortage.
The projects presented below represent a small part of our portfolio and serve to illustrate our range of activities.
Germany's Leading Buyer of Equity Interests in Closed-End Real Estate Funds
Germany's first address for the sale of closed-end real estate funds
We have been acquiring shares in closed-end property funds since 2011. Since then, DVI has become the most active market participants in this field across Germany. We have carried out over 15,000 individual transactions, with almost as many shareholders accepting our offers for the sale of their investments.
Occasionally, this allows us to acquire holdings in property funds that are in difficulties, for example funds with high vacancy rates, financing that is soon to expire, lack of liquidity or excessive debt.
As a strong minority or majority shareholder, we optimise and restructure the management of the properties, in close cooperation with the respective fund managers, and efficiently eliminate any maintenance backlog. Furthermore, we support the funds with optimised financing from our banking partners and, if necessary, provide financing ourselves or, if required to secure liquidity in the long term, ensure that dividends are waived.
Within a decade, the Group has acquired stakes in 143 closed-end property funds, often with majority stakes being held.
Our work in this area is supported not only by fund management companies but also by the leading restructuring consultants, investor protection associations, accountancy firms, investment advisors and banks.
Experience has shown that for many shareholders our purchase offers are a welcome alternative to remaining in the company over the long term. To date, most of the investors we have approached have opted to take this means of monetarizing their otherwise illiquid closed-end real estate fund investment.
Thanks to its holistic approach, DVI is and has been able to make offers for fund shares which have proved compelling for the majority of shareholders.
You can find an overview of our current target funds here.
Of course, we are also interested in purchasing funds that are not yet listed. In such cases, please send us the fund's latest annual report so that we can calculate an offer.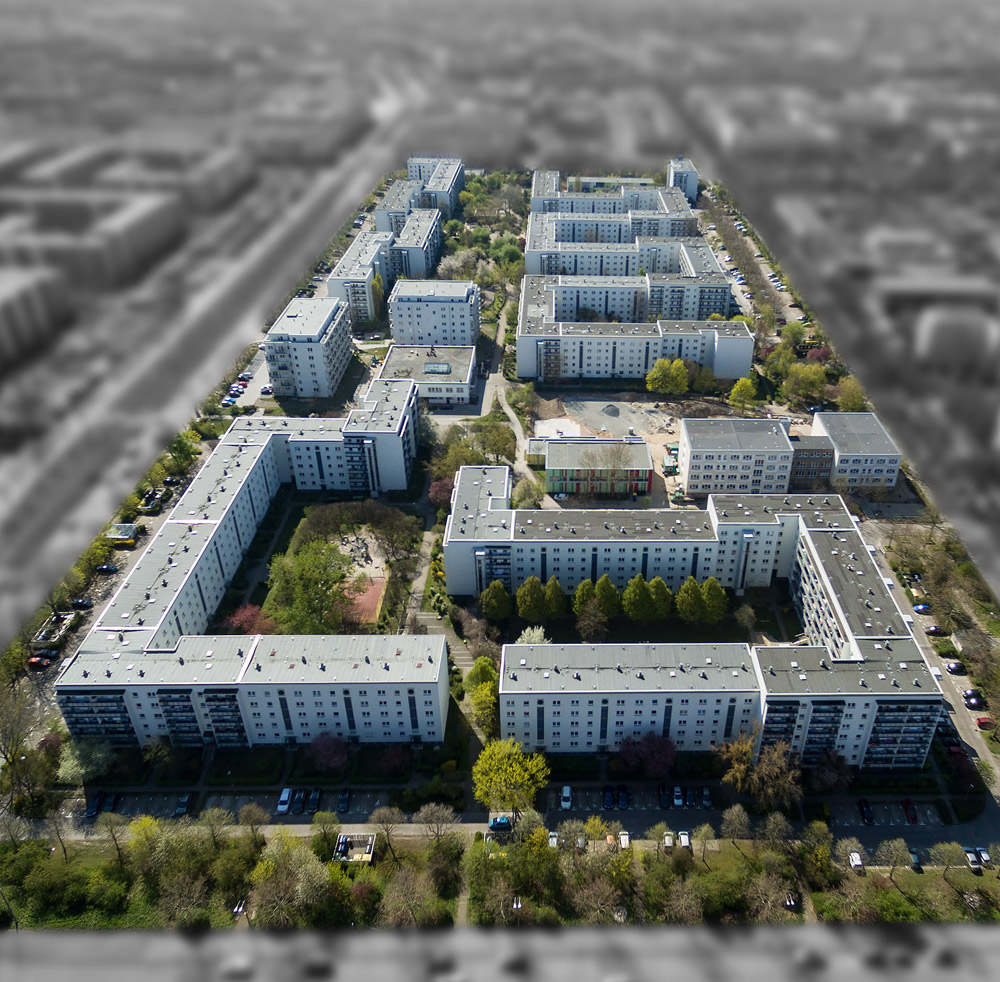 How can I sell my fund shares to DVI?
1. Simply contact us whichever way is most convenient for you:
Email: fonds@dvi.de
Phone: +49 (0)30 634 128 844
Fax: +49 (0)30 634 128 849
2. A list of closed-end property funds in which we are currently acquiring shares can be found here.
We are also happy to consider funds that are not included on the list. If this applies to you, please send us relevant documentation (e.g. the fund's latest annual report).
Generally, DVI prepares a sale contract within ten working days of agreeing a purchase with the seller, which we send to you by post in duplicate and signed by us.
4. If you agree with the content of the contract - we recommend submitting the contract to your personal accountant and/or legal advisor - please return a copy of the countersigned contract to us.
After receipt of the contract, the fund administration approves the purchase. We then transfer the sale price within a maximum of ten working days.
How do I know if the offer represents a fair price?
In general, shareholders can only terminate their investment - apart from via a sale of their holding without legal complications - if the fund properties are sold and the company is subsequently liquidated. Such a sale of the property, however, often requires majority approval from the shareholders which is not easy to obtain, and if such approval is granted it takes a considerable amount of time until the money is paid out.
In the absence of continual supply and demand, there is no regulated secondary market for investments in closed-end property funds, unlike listed securities. Therefore, DVI bases its purchase prices on a simulation of the sale of the fund properties.
For this purpose, the current value of the property is determined. Liabilities, liquidation costs of the fund and, if applicable, other costs such as early repayment penalties are deducted from this. The total value of the fund determined in this way forms the basis for the value of the individual fund shares. Thus, the share purchase price corresponds to the amount that would accrue to the fund shareholder if the fund company were to sell the property (at the simulated value) and generally exceeds other offers for the holding, if any are available.
Experience has shown that DVI offers have the following advantages:
Since 2011, our purchase offers have been accepted by more than 12,500 shareholders. It is not uncommon for more than 90 percent of the shareholders to sell their shares to DVI at the first offer. As of the end of March 2020, we have acquired stakes in 108 funds, in more than half of which we have obtained majority holdings.
By bundling shares, we can overcome the disadvantage of the limited influence that a single fund shareholder has, given hundreds of co-shareholders. We are able to pass on some of the increase in value this represents to the shareholders who sell to us, as a result of which our purchase prices usually significantly exceed the purchase prices of passive investors.
Shareholders are generally convinced to sell not just by the attractive purchase price for a holding which is, due to the lack of a regulated secondary market, difficult to sell, but also by the intentionally seller-friendly contracts, which offer both guarantees and quick and simple settlement, including payment of the purchase price.
Please feel free to contact us if you would like us to explain the pricing of shares in your specific fund.
Email: fonds@dvi.de
Phone: +49 (0)30 634 128 844
Fax: +49 (0)30 634 128 849
Do any fees apply to me when I sell?
There are no fees for you as a seller for the sale or transfer of your holding. Any transfer fees will be paid by DVI.
Do all shareholders receive the same offer?
Yes, all shareholders of course receive the same offer when the offers are made at the same time. Only when there is a significant amount of time between offers, or the holdings are qualitatively different, e.g. additional contributions have not been paid, will different or lower offers be made. The valuation of your fund shares can rise or fall over time; we adjust the value of our offers accordingly.
Do I have to pay tax on the proceeds from the sale of my shares?
In general, the sale of a holding in a closed-end property fund can be tax-free if the fund provides the shareholders with income from renting or letting, the shares were held privately by the taxpayer for at least ten years and there are no other reasons - e.g. relating to the shareholder's personal circumstances - preventing it.
As we are not authorised under the provisions of the German Tax Consultancy Act to provide advice on tax issues and do not know your personal circumstances, we strongly recommend that you discuss the tax aspects of your fund share sale with your tax advisor before concluding the sale contract. Of course, your advisors are welcome to talk to us.
How quickly is the purchase price paid?
The purchase price is usually paid within ten working days at the latest following formal approval of the contract by the managing director of the property fund. Should, in exceptional cases, payment be expected to take longer, we will of course inform you in before concluding the contract.
What am I liable for as a former shareholder after selling my shares?
DVI acquires your shares together with all rights and obligations relating to them. This includes full assumption of any personal liability. If, for fund-specific reasons, the bank financing the fund is not prepared to release you from personal liability immediately at the time of the share sale, DVI will not only indemnify you from any claims immediately, but will also provide you with additional security in the form of a special guarantee package.
Please do not hesitate to contact us if you would like to know more details about the DVI's liability release.
Email: fonds@dvi.de
Phone: +49 (0)30 634 128 844
Fax: +49 (0)30 634 128 849
DO YOU WANT TO SELL YOUR FUND SHARES OR YOUR PROPERTY?
DVI acquires shares in closed-end property funds as well as properties directly ("asset deals") or via the acquisition of property company shares ("share deals").
Answers to frequently asked questions regarding fund share sales - e.g. "How can I sell my fund shares to DVI?" - can be found here. Click here for an overview of the property funds in which we are already acquiring shares. Of course, we are also interested in purchasing holdings that are not yet listed. In such cases, please send us the latest annual report of the fund company so that we can calculate an offer.
Please send us offers to purchase property if the following purchase criteria are met: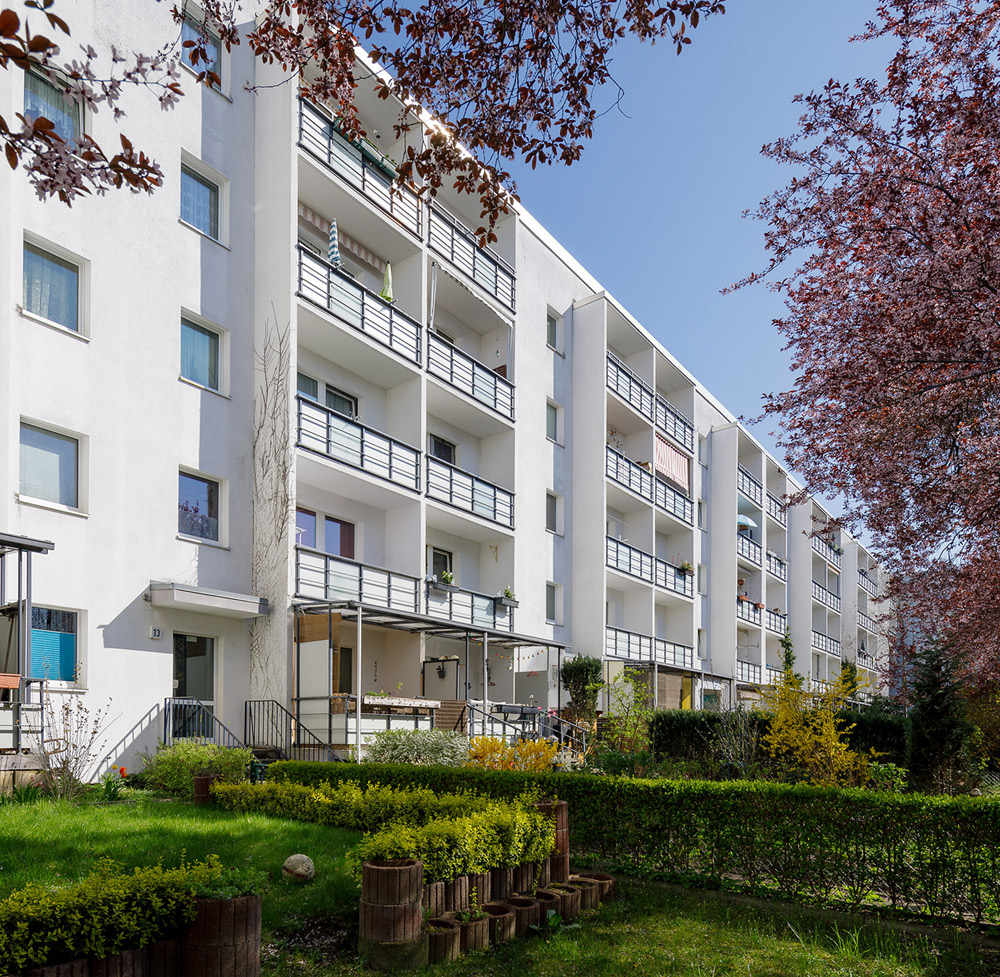 Complicated ownership structures are not a problem for us. In addition to fully-owned properties, we also acquire leasehold buildings. Maintenance backlogs, renovation needs, high vacancy rates and short lease terms are also not exclusion criteria. We also acquire single-tenant properties and carry out sale-and-lease-back transactions.
We do not acquire nursing homes or other special-use properties (with the exception of hotels).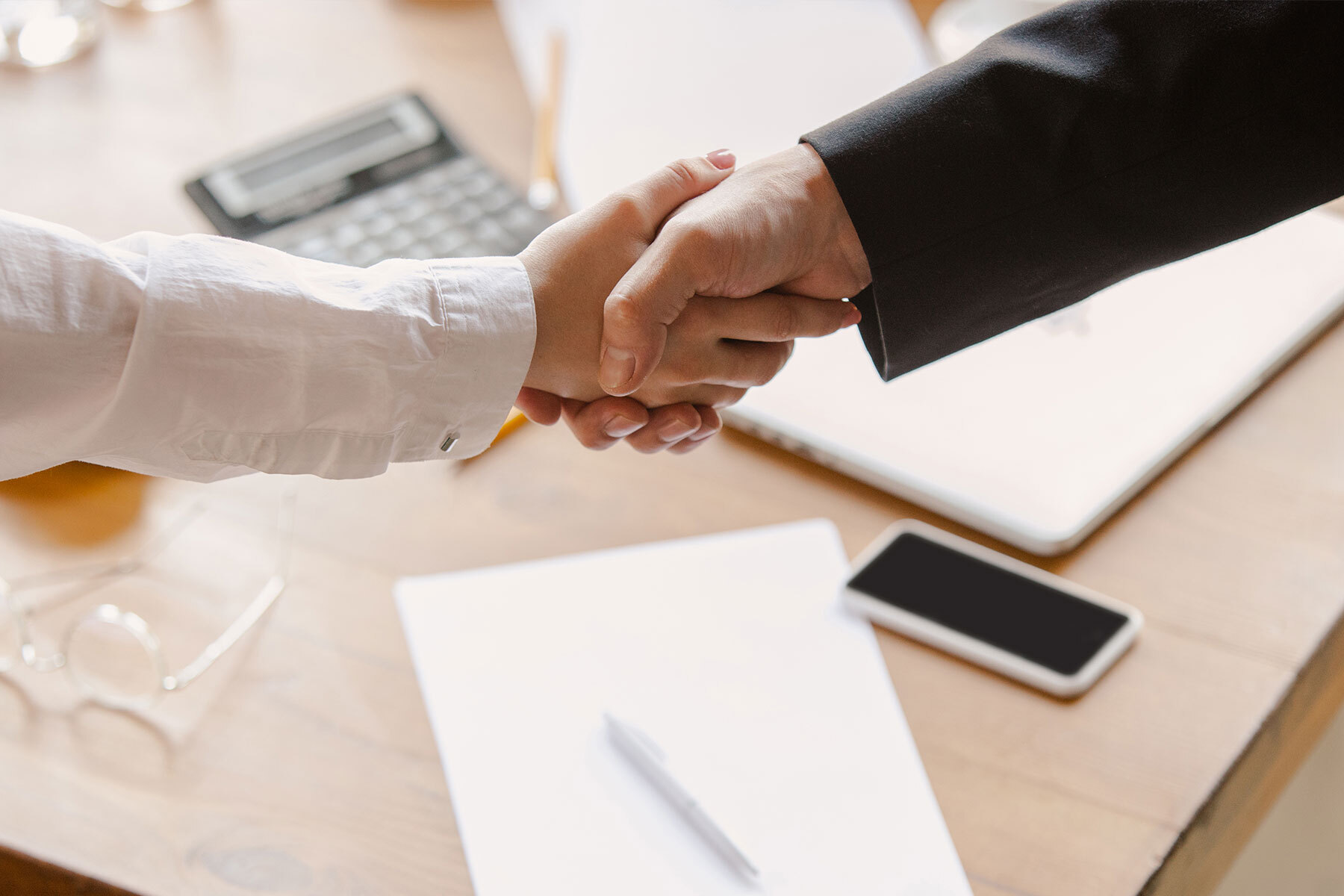 Thank you for your interest in working for DVI. With us, you'll find a highly professional team with flat hierarchies, plenty of scope to act independently and a collegial atmosphere. At DVI, experts from the all areas of the property industry work hand in hand. What they all have in common is a real hands-on mentality. We meet new challenges with just as much focus, determination and determination as we do our day-to-day projects.
If you are interested, please contact us: personal@dvi.de