Taking a Far-Sighted Investment Approach
The DVI Group, which originated with property and asset manager D.V.I. Deutsche Vermögens- und Immobilienverwaltungs GmbH, was established in Berlin more than 20 years ago, and has since evolved into an integrated real estate conglomerate.
In addition to building plots, our commitments in real estate include primarily housing estates in Berlin. Real estate of the commercial use type accounts for about a quarter of your portfolio, and takes the form of modern office schemes, for instance. As of 31 December 2019, our inventory breaks down into 8,579 flats and 433 commercial units with a combined lettable area of 764,976 sqm, of which 83 percent are located in Berlin.
Aside from vacancies explained by tenant churn, our assets are almost fully occupied at the moment. The average net rent for our flats is currently €7.54 per square metre and month*.
Since 2015, we have also been stepping up our activities outside Berlin in the real estate segments logistics, office and retail in Leipzig, Erfurt, Chemnitz and other cities with a robust economic performance.
Rather than limiting itself to direct property investments, DVI decided in 2011 to start investing indirectly, too, by acquiring long-term equity interests in closed-end real estate funds. With more than 12,500 stakes in real estate private equity funds bought up so far—mainly from private investors—we have since become one of the most active buyers nationwide on the secondary market for closed-end real estate fund interests.
DVI relies on a broad-based internal and external network of specialists and partners who facilitate swift decision-making processes in flat decision-making hierarchies.
DVI pursues new-build construction projects essentially in collaboration with project partners specialising in construction projects and neighbourhood developments, and on plots with development potential either acquired for the purpose or already owned.
As a risk-sensitive property company with a long-term horizon, we pursue not only a far-sighted investment strategy but also prefer a conservative funding structure. Our loan-to-value ratio of 34 percent*—which is low compared to those of industry peers—enables us to make swift and safe decisions concerning our commitments in real estate and real estate private equity investments.
The management of our tenants, including the tenancy management, is mainly handled by the property management of the CLAUS group of companies, which is affiliated with us. The CLAUS Group is a Berlin-based property company that has been in the business for 75 years and that has extensive experience in the areas of new-build construction, property asset ownership, property administration and real estate funds.
Our long-term investment horizon presupposes continuous maintenance of our properties. Day-to-day services such as facility cleaning, janitorial and gardening services are reliably provided by affiliated companies.
As a result of the continuous maintenance strategy and our selective acquisition strategy, virtually all of our properties are in an above-average overall condition. Whenever we undertook modernisation measures, we were able to refrain from allocating any of the costs to our residential tenants.
* Record date: 31/12/2019
Residential Real Estate
Residential real estate forms the core of our business activities. The bulk of our residential real estate is located in Berlin, and spread across the entire city area. Most of the housing estates, which tend to be family-friendly, are located outside the inner city in the leafy boroughs of Germany's first city.
They represent almost exclusively standing properties built between 1984 and 1999. Most of them represent conventional residential buildings, some constructed as prefab tower blocks, and are in good repair and well-maintained. The prefab tower blocks were comprehensively and sustainably refurbished in the late 1990s. The property stock of DVI focuses on family-friendly flats that meet actual market needs. Inversely, the DVI portfolio does not include properties in exceptionally good locations, luxury properties or period buildings of the Belle Époque modernised at great cost.
Together with competent project partners, DVI has successfully concluded a number of new-build construction projects in the mid-price segment since 2011, and thereby helped to relieve the housing shortage in the German capital.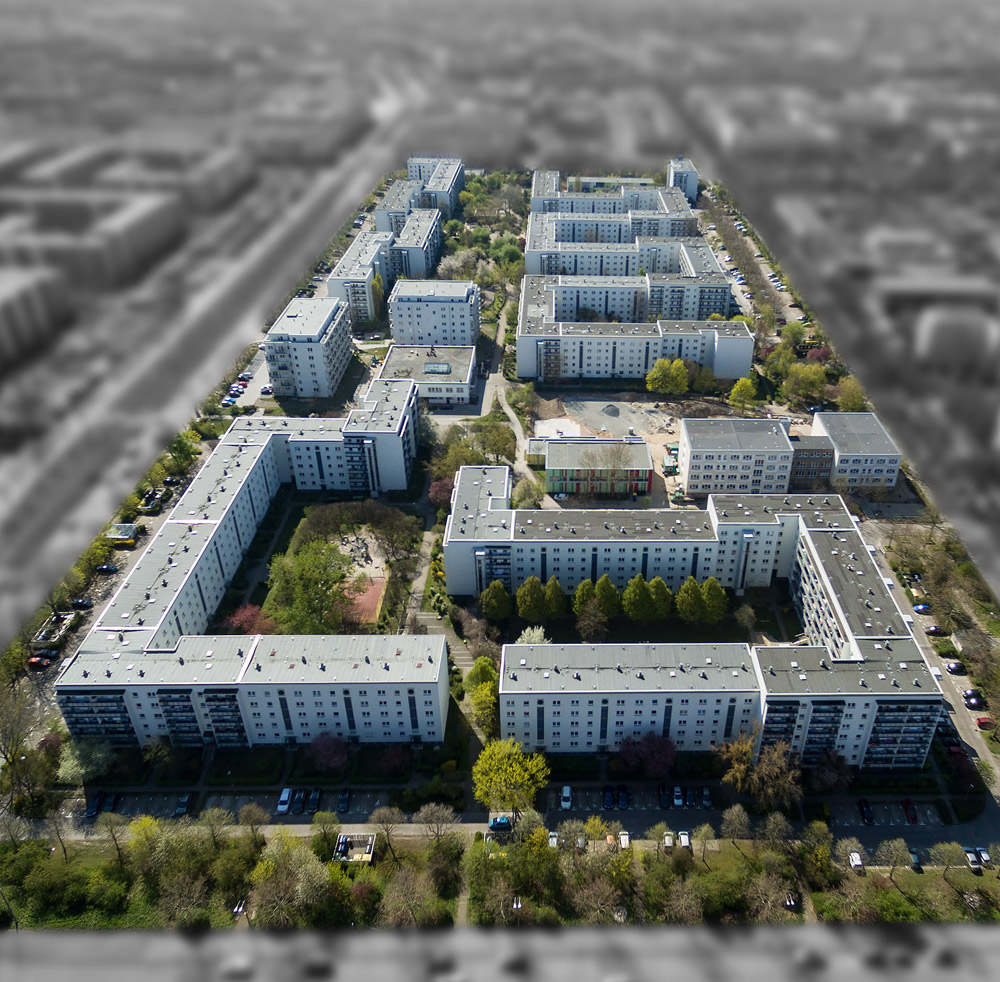 Commercial Real Estate
A business field that started with the renovation of ground floor store fronts in single mixed residential/retail buildings in Berlin's inner city 20 years ago has since evolved into a sizeable portfolio of commercial real estate. By year-end 2019, about 26 percent of our lettable area was occupied by commercial tenants.
Roughly one half of our commercial portfolio assets are located in Berlin, the rest being scattered across a small number of eastern German cities.
Modern office properties we own are located in Berlin, Erfurt, Chemnitz, Schwerin, Dresden and Leipzig.
Our retail property portfolio includes store fronts and gastronomy units as well as premises used for entertainment. A significant share of our commercially used real estate is clustered in Berlin's district of Hellersdorf, where we own about 3,000 flats and 168 commercial units at the retail and commercial centre known as "Helle Mitte."
Our logistics properties are also largely located in Berlin. They include modern warehouses in the immediate vicinity of the A100 expressway, warehouses used by the German Museum of Technology, and a commercial area of more than 200,000 square metres in the southern part of the Gartenfeld peninsula in Berlin-Spandau.
The commercial real estate portfolio is rounded off by a group of three hotel properties in core locations in Berlin and Leipzig, respectively.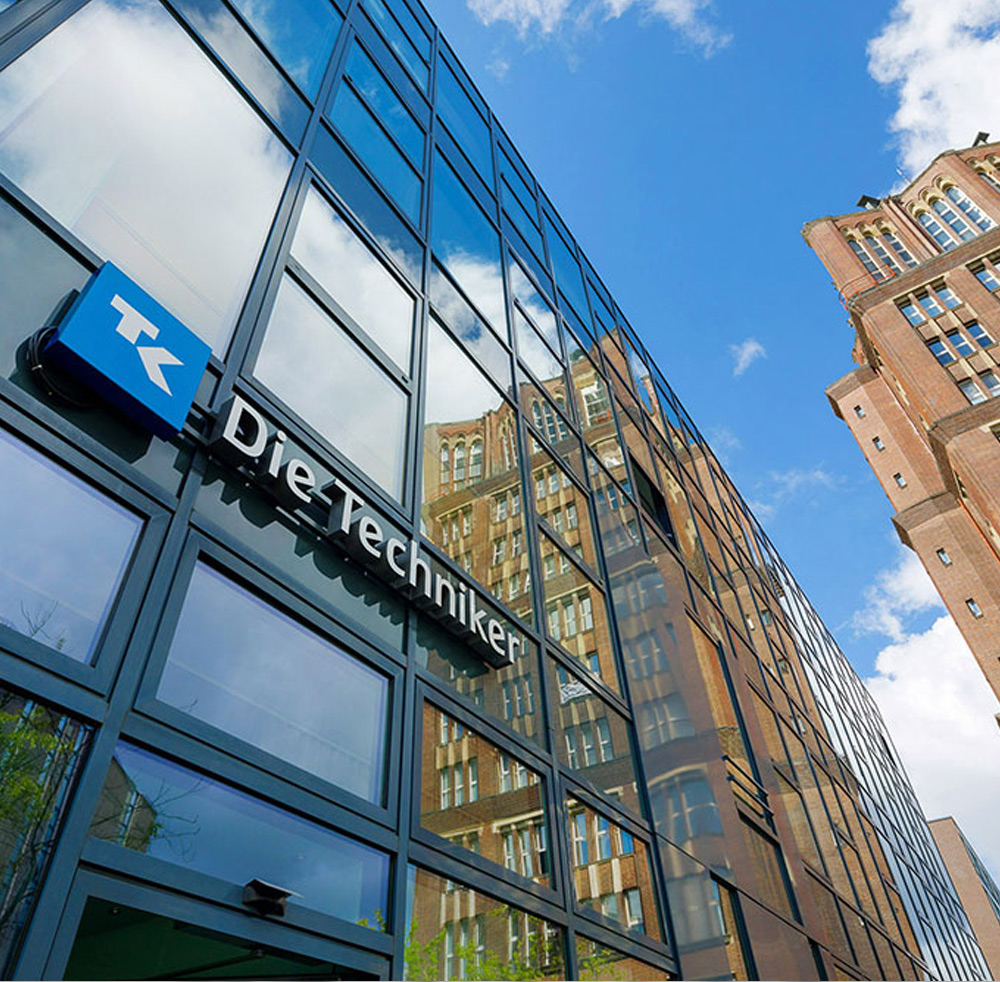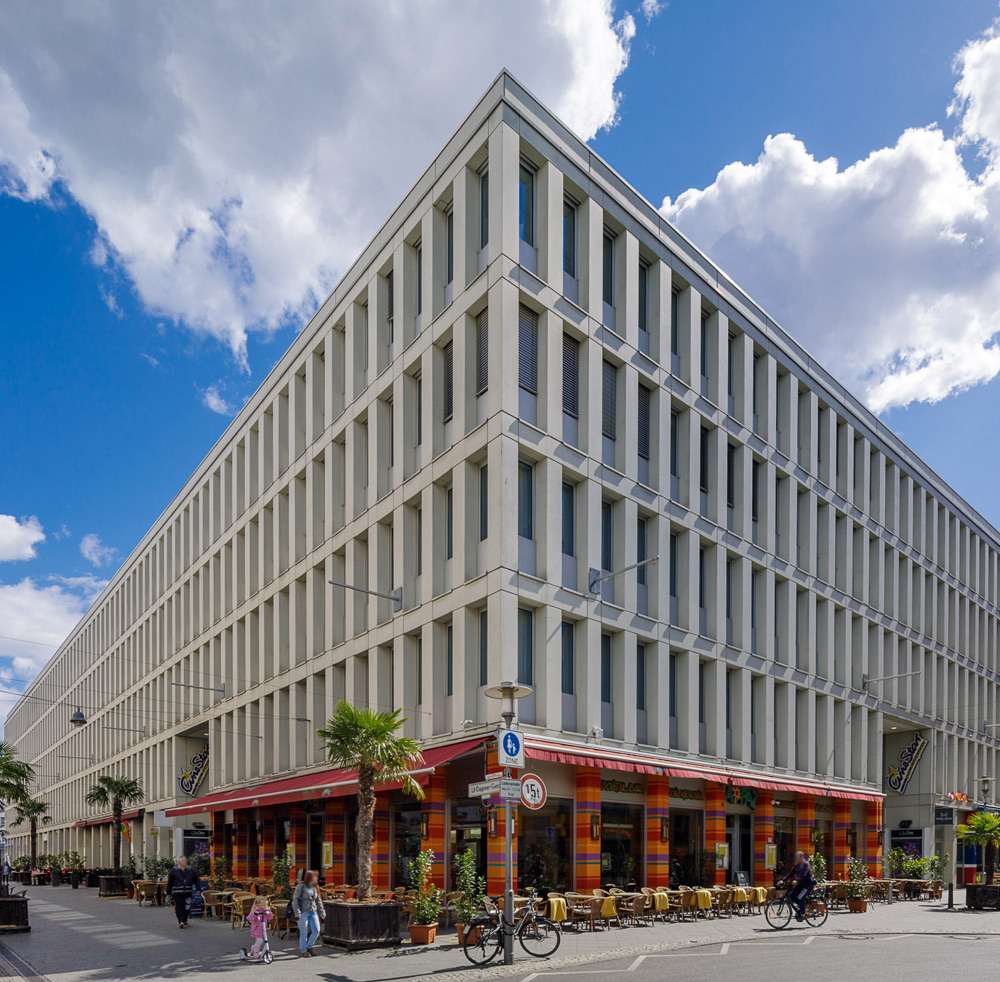 Property Development
We raise new-build units in collaboration with project partners who specialise in the procurement of development rights, neighbourhood developments and the supervision of construction projects. In this context, we contribute our in-house and third-party know-how, our long-term experience and our funding strength to such projects.
In addition to the building plots acquired for development purposes, DVI successfully exploited the development potential of some of its portfolio properties during the past decade.
With the creation of medium-priced housing in the districts of Schöneberg, Weissensee, Lichtenrade and Friedrichshain, the Group actively contributed to the effort to relieve the housing shortage in Berlin.
The projects detailed below represent a selection from our portfolio and are supposed to showcase our spectrum of activities.
Germany's Leading Buyer of Equity Interests in Closed-End Real Estate Funds
We have been buying up equity interests in closed-end real estate funds since 2011. Today, DVI is one of Germany's most active market players nationwide in this sector. In over 12,500 single transactions, roughly the same number of shareholders accepted our offers to buy out their equity stakes.
We even purchase equity investments in distressed property funds, for instance property funds whose assets show high vacancy rates, whose bank loans are about to mature, that lack liquidity or that are over-indebted.
As a high-net-worth co- or majority-shareholder, we optimise and restructure the property management in collaboration with the respective fund's managers, and efficiently address existing maintenance backlogs, if any. Moreover, we assist such funds with optimised financing arrangements through our principal bankers, and will make proprietary funds available if needed or persuade shareholders to waive their dividends if doing so is necessary to ensure a fund's long-term liquidity.
Within a single decade, we acquired equity interests in 108 closed-end real estate funds, acquiring majority interests above 50% in more than half of these funds.
Our efforts in this area are supported, in addition to the funds' own managements, by leading restructuring consultants, investor protection associations, chartered accountants, investment advisers and banks.
Experience shows that our purchase offers are embraced by many shareholders as a welcome alternative to the long-term participation in the company. So far, most of the investors we approached decided to accept this option to realise their otherwise illiquid interest in a closed-end real estate fund.
Its holistic approach enables DVI to offer purchase prices for fund interests that have demonstrably convinced the majority of shareholders.
For an overview of the investment funds whose interests we are currently buying up, click here.
Of course, we are also interested in buying equity investments not yet listed in this schedule. In such cases, we ask you to send us the fund company's most recent statement of account so as to enable us to compile a quote.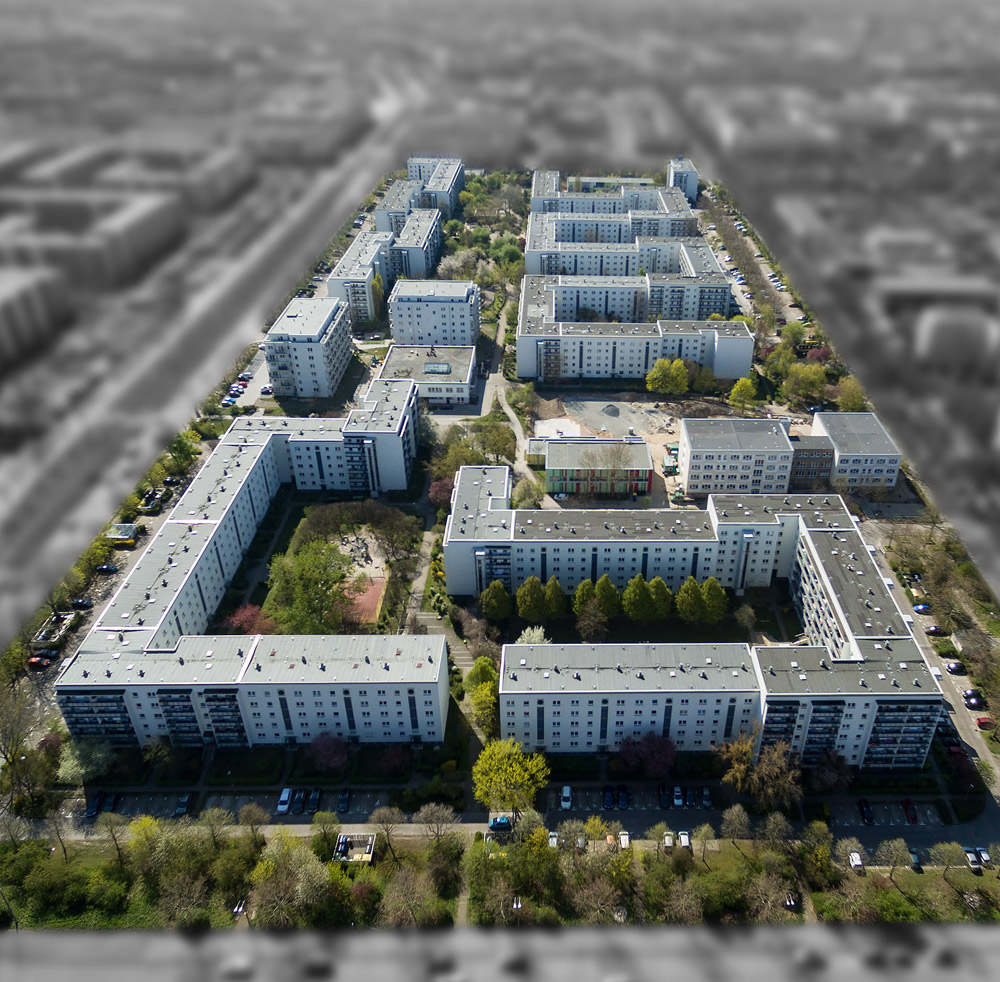 What do I need do to I sell my fund share to DVI?
1. You may contact us via any of the following ways:
E-mail: fonds@dvi.de
Phone: 030/634 128 844
Fax: 030/634 128 849
2. Click here for a list of closed-end real estate funds whose shares we are currently prepared to buy. We will gladly review investment funds not listed in the schedule, too. In this case, please send us informative documents (e. g. the fund's most recent statement of account).
3. Assuming a favourable review, DVI will, in coordination with the seller, submit a sale-and-purchase agreement in two counterparts and unilaterally signed by us within 10 business days.
4. If you consent to the provisions of the agreement—and we recommend you have your personal tax consultant and/or legal adviser examine them—please return one copy of the countersigned agreement to us.
5. Once we received the agreement, we will obtain the consent by the fund management. Afterwards, we will transfer the amount of the purchase price to you within 10 business days at the latest.
How do I know whether the purchase offer is quoting a fair price?
Apart from a "legally effortless" sale of their interest, shareholders in a closed-end property fund can usually terminate their equity investment only after the fund properties have been sold and the fund company has subsequently been wound up. Selling off the fund real estate in this manner, however, will often require majority votes by the shareholders, which are not easy to obtain, and even after a favourable resolution, the actual disbursement can take a long time.
In the absence of supply and demand for equity interests in closed-end real estate funds, there is no secondary market for these investments, unlike for listed securities. DVI therefore bases the derivation of its purchase prices for a given fund interest on a simulated sale of the fund real estate.
To this end, the fair market value of the real estate is determined. From the determined amount, we will deduct liabilities, the winding-up costs of the fund and other expenses arising, such as e. g. prepayment penalties, if any. The total value of the fund will serve as basis for determining the value of the individual fund share. Accordingly, the purchase price quoted for your fund interest will match the amount that the fund company would collect if it were to sell the real estate (at its simulated value), and will usually exceed rival purchase offers for your fund interest, if any.
Experience shows that the following factors vindicate the prices quoted by DVI:
Since 2011, our purchase offer persuaded more than 12,500 shareholders. In many cases, more than 90 percent of the shareholders instantly sold their interests to DVI. By the end of March 2020, we had acquired interests in 108 funds, and indeed majority interests above 50 percent in more than half of these funds.
Pooling the interests enables us to overcome the "drawback" of the limited influence that a single fund shareholder has among hundreds of fellow shareholders. To some extent, we can actually pass the capital growth thereby achieved on to the selling shareholders, so that our purchase prices tend to exceed the purchase prices offered by passive investors, and substantially so.
What usually helps to convince shareholders to divest themselves of their equity interests is not just the attractive purchase price for equity investments that would otherwise be hard to sell in the absence of a regulated secondary market, but also the seller-friendly structure of the sale-and-purchase agreements, which include guarantees, as well as the swift and uncomplicated processing, including the disbursement of the purchase price.
Feel free to get in touch with us if you would like us to detail the pricing process for your specific investment fund.
E-mail: fonds@dvi.de
Phone: +49 (0)30-634 128 844
Fax: +49 (0)30-634 128 849
Will a sale generate fees for me?
You, as seller, will not be charged any fee for selling your equity interest or transferring it in conjunction with the wind-up. DVI will cover any fees that the transfer might incur.
Will all of the shareholders receive the same quote?
Yes, of course: Whenever a purchase offer is submitted to all shareholders, the quoted price will be identical. Only if significant differences in the timing of the submission of the offer or unequal qualities of the equity interest, e. g. due to a failure to pay in an additional contribution, come into play, a deviant or lower offer will be quoted to the respective shareholders, albeit in a transparent way. The appraised value of your fund interest could increase or decrease over time, and we will adjust the amount quoted accordingly.
Will I have to pay taxes on the proceeds of my sold equity interest?
There are usually ways to keep the sale of an equity interest in a closed-end real estate fund tax-exempt if the fund distributes rental or leasehold income to its shareholders, if the equity interest was held as part of the taxpayer's private assets for at least ten years, and if no other reasons—e. g. relating to the shareholder's personal affairs—stand in the way.
Since the provisions of the Tax Consultancy Act (StBerG) prohibit us from providing information on tax issues, and since we are not familiar with your personal circumstances, we strongly recommend that you discuss the tax aspects of the sale of your fund interest with your tax consultant in advance, i. e. before signing the sale and purchase agreement. Of course, your advisers are very welcome to contact us upon request.
How soon will the purchase price be disbursed?
The purchase price is generally paid out within 10 business days at the latest once the sale and purchase agreement has been formally approved by the managing director of the respective real estate fund. In exceptional cases in which extended payment periods are to be expected, we will, of course, notify you of the fact.
As a former shareholder, will I continue to be liable for anything after I sell my equity interest?
DVI will acquire your interest with all of its rights and duties. This includes the full takeover of your personal liability, if any. If the bank underwriting the fund is not immediately prepared, for reasons specific to the fund, to release you out of your personal liability at the time you sell your equity interest, DVI will not only indemnify you against any claims immediately, but will moreover grant you a special guarantee package for extra security.
Feel free to contact us to inquire about additional details concerning your liability waiver by DVI.
E-mail: fonds@dvi.de
Phone: +49 (0)30-634 128 844
Fax: +49 (0)30-634 128 849
WOULD YOU LIKE TO DIVEST YOURSELF OF YOUR FUND SHARE OR YOUR PROPERTY?
DVI acquires shares in closed-end real estate funds as well as properties bought directly ("asset deal") or bought indirectly by taking over interests in property vehicles ("share deal").
Click here for answers to frequently asked questions in regard to fund share sales – such as "What do I need do to I sell my fund share to DVI?". Click here for an overview of the property funds whose shares we are currently prepared to buy. Of course, we are also interested in buying equity investments not yet listed in this schedule. In such cases, we ask you to send us the fund company's most recent statement of account so as to enable us to compile a quote.
Properties offered for sale to us should meet the following purchase criteria: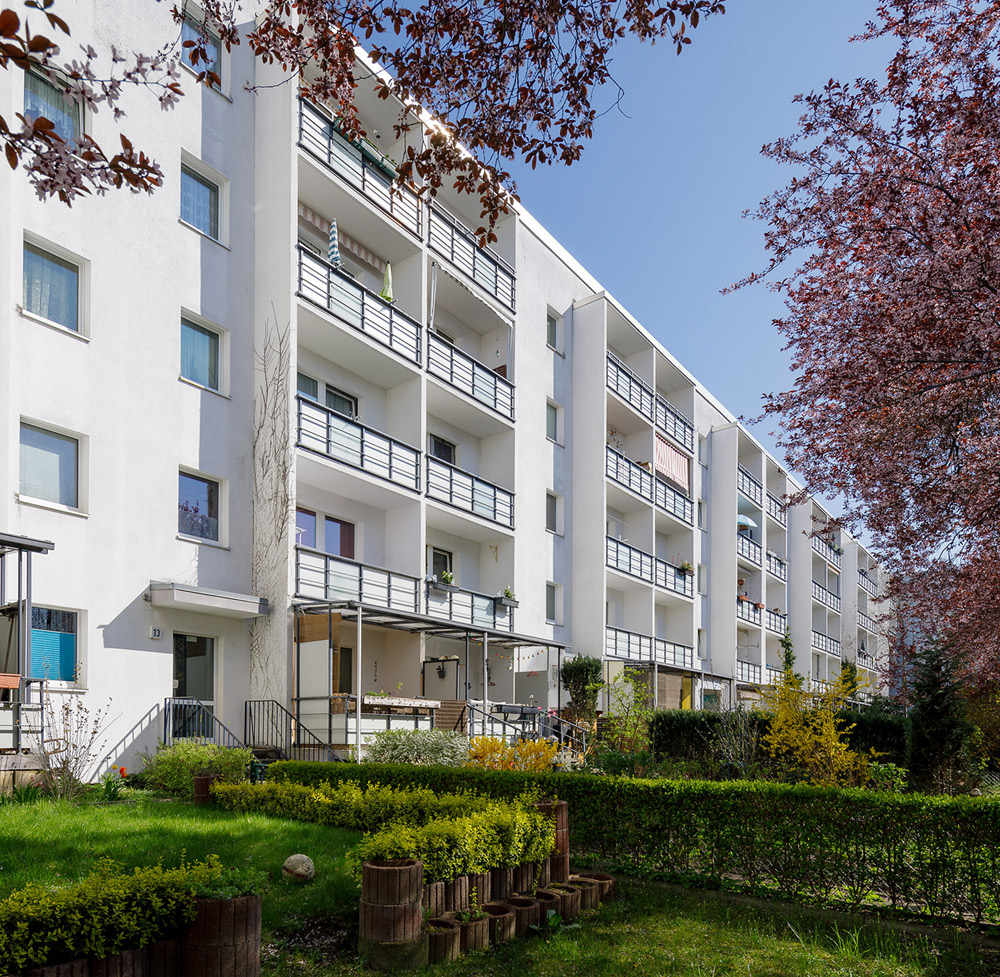 Complex ownership structures will not keep us from buying. In addition to fully-owner real estate, we will also acquire building constructed on a ground lease. Neither a backlog of deferred maintenance, nor the need for refurbishment, a high vacancy rate or short remaining lease terms are knock-out criteria for us. Moreover, we will buy single-tenant properties, and will also engage in sale-and-lease-back transactions.
We do not buy care homes and other operator real estate (except hotels). Neither will we acquire single properties held in partial ownership unless they exceed the aforementioned values.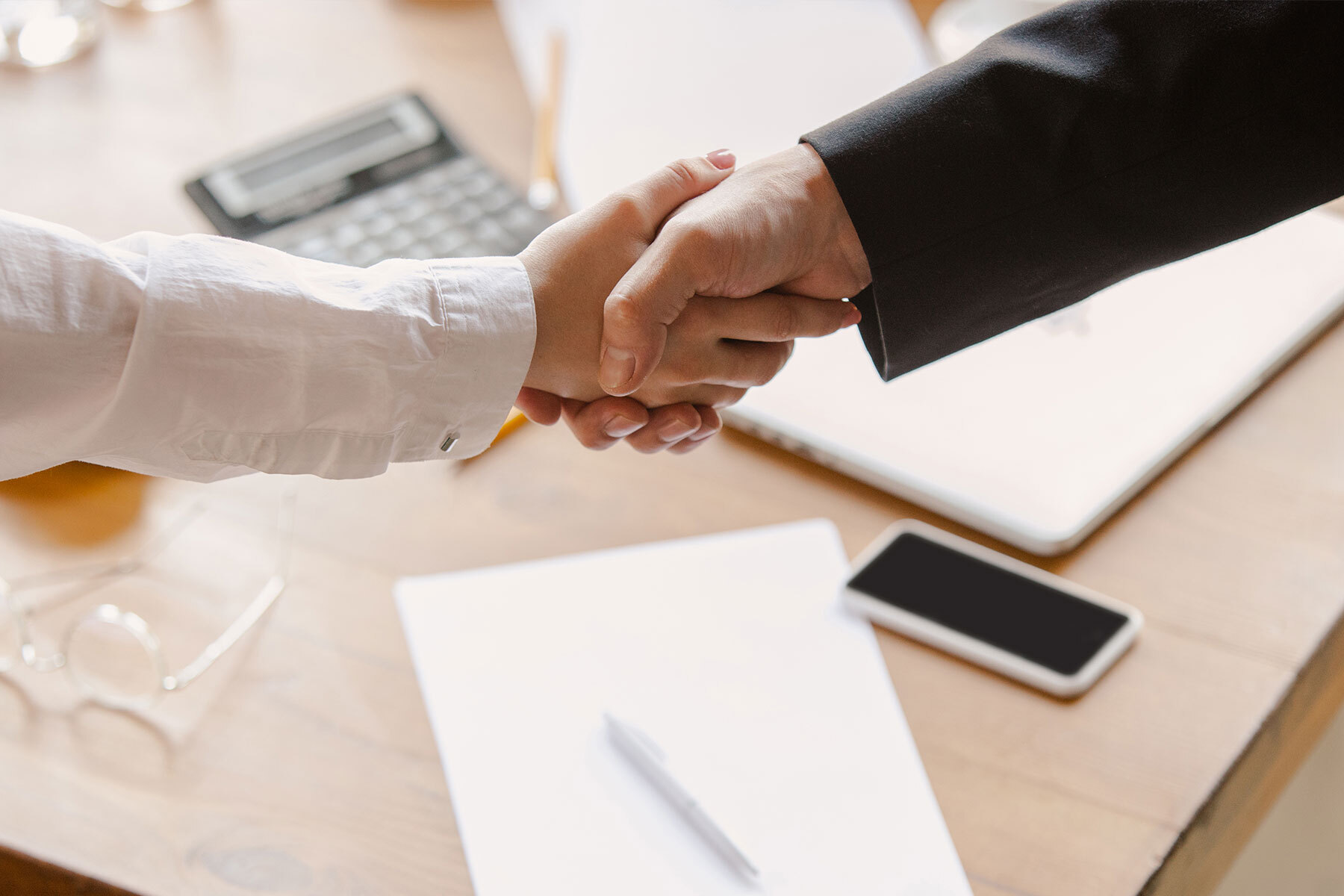 We are pleased to see that you are interested in a position with DVI. You will be part of a highly professional team with flat organisational structure, great freedom of action and plenty of team spirit. Experts from the most diverse fields of the real estate industry work hand-in-glove at DVI. What we all have in common is a keen hands-on mentality. We love to tackle new challenges with the same focus, sense of purpose and can-do attitude that we apply to our day-to-day business.
If you are interested, do get in touch with us: personal@dvi.de