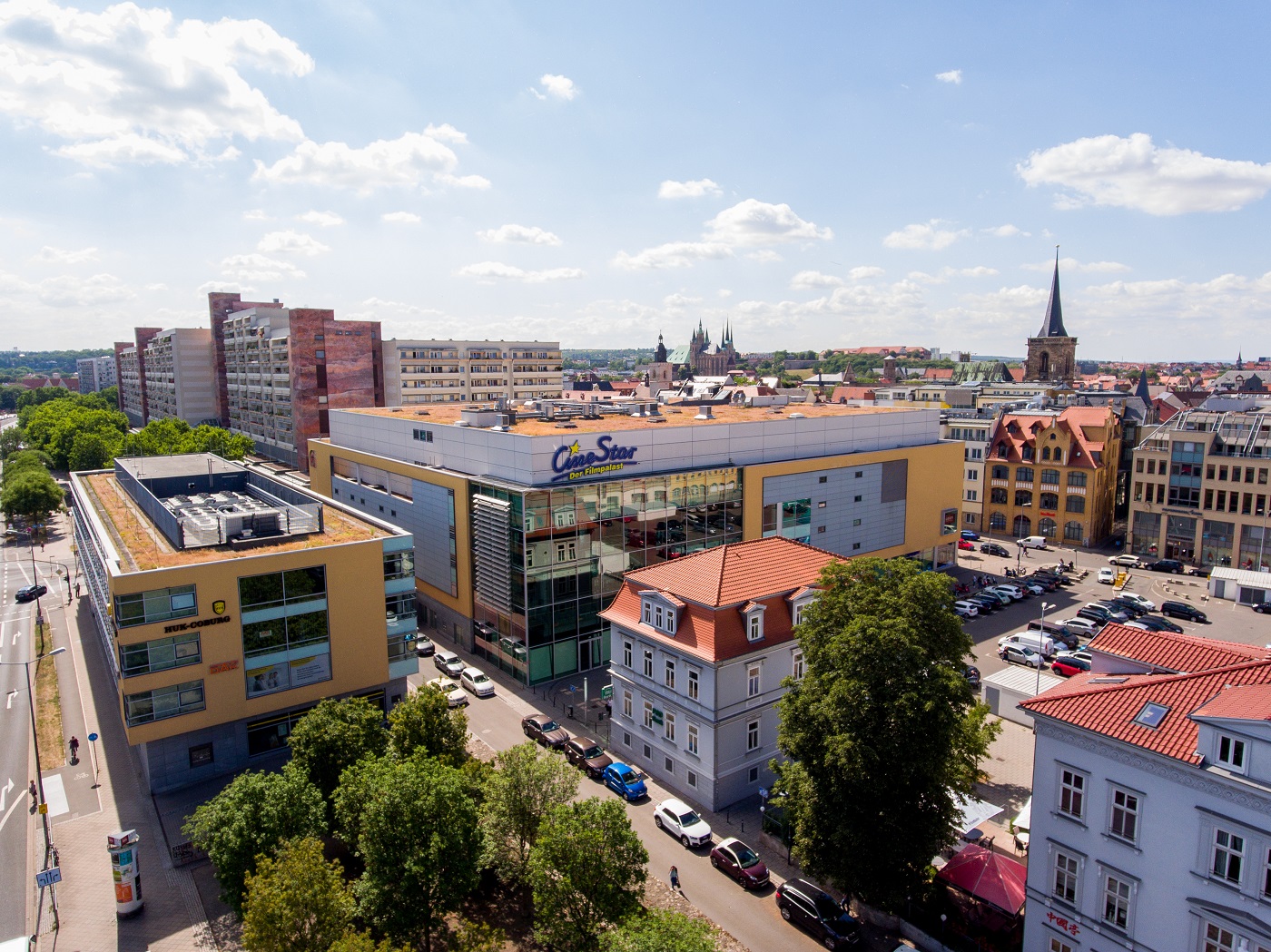 5. March 2020
The DVI Group (DVI), a property asset holder of residential and office real estate, acquired the "Forum am Anger" office and retail complex of 17,000 square metres in the city of Erfurt. Raised in 2001, the building is located on Juri-Gagarin-Ring and Hirschlachufer in direct proximity to Anger, Erfurt's prime high-street pitch. The transaction took the form of an asset deal. Seller was Schroder Real Estate Kapitalverwaltungsgesellschaft mbH. JLL and DLA Piper acted as advisers during the transaction.
Karsten Kluge, Partner at DVI Group, commented the acquisition: "Our objective for the next four to five years is to engage in a sustainable urban neighbourhood development that is characterised by a vibrant mix of uses including retail, office, gastronomy and entertainment. This site with its access to the prime high street pitch in the prospering historic town centre of Erfurt provides excellent conditions toward this end."
DVI intends to restructure the premises of around 13,000 square metres to create retail, leisure and entertainment units. The office units with an aggregate floor area of about 4,000 square metres are to be let in new leases. In addition, the plot includes a land reserve zoned for development that extends over 9,200 square metres. Beneath the plot, an underground car park with 292 spots extends over the building's entire footprint.
In recent years, Erfurt developed a significant force of attraction that is reflected in several metrics: Between 2009 and 2019, the population increased by more than 7 percent. According to JLL, the retail key performance indicator is 105.5 at the moment. Erfurt's centrality index is 111.0 points.
more News