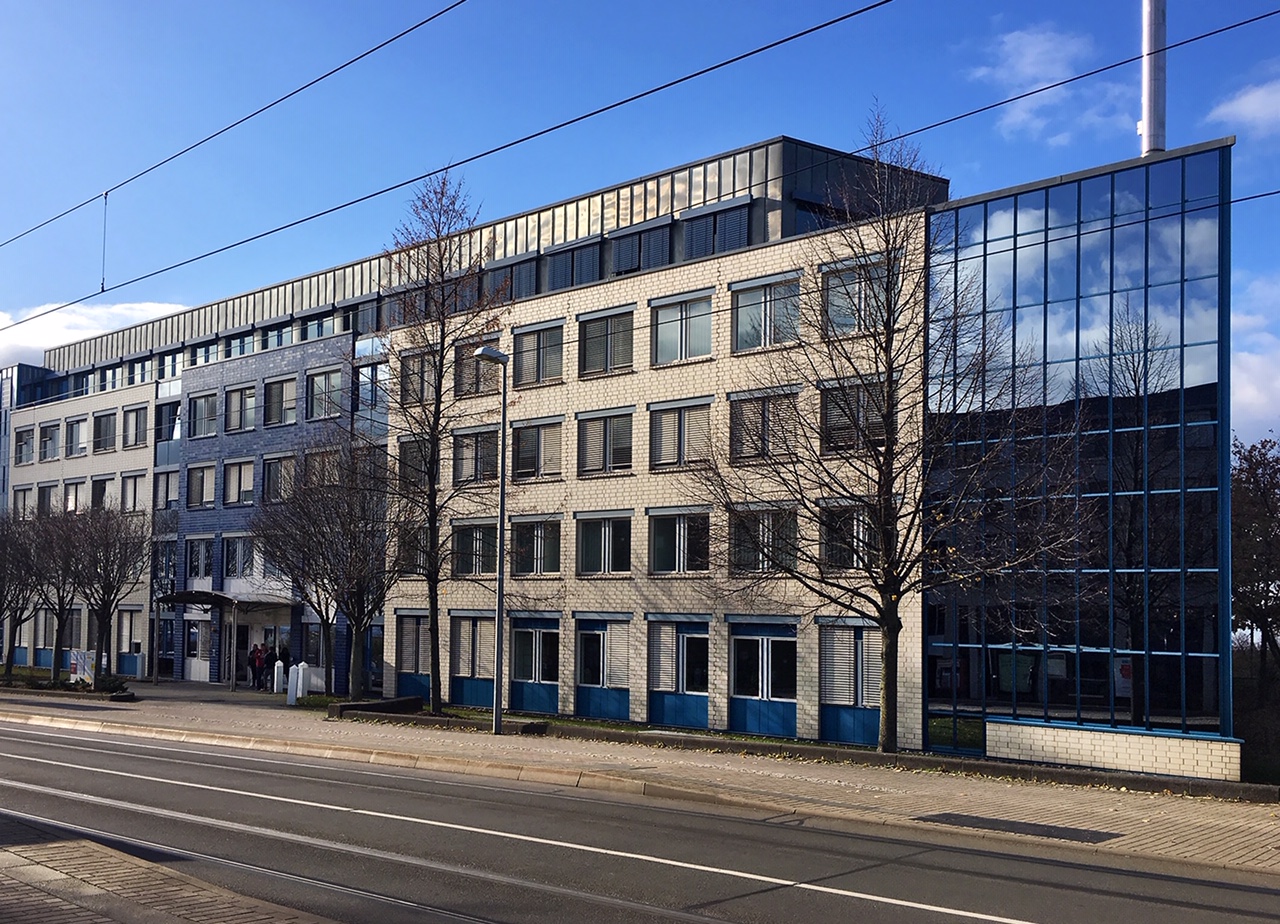 7. April 2020
The DVI Group (DVI), a property asset holder of residential and office real estate, signed a long-term lease with the federally owned Autobahn GmbH for premises in Erfurt. The federally owned company will move into its new office accommodation of around 1,900 square metres in early November 2020. By that time, the premises will have been structurally altered to the tenant's specifications. Overall, the multi-tenant property near the Erfurt-Weimar Airport provides more than 11,500 square metres of office space. DVI acquired the property from a real estate fund in November 2019. The letting deal was brokered by the Dresden branch of BNP Paribas Real Estate.
Karsten Kluge, Partner at DVI Group, commented: "By signing the long-term lease with the Federal Government's Autobahn GmbH, we managed to push the vacancy rate below ten percent. It is an achievement that clearly reflects the attractiveness of this office property while also vindicating out letting strategy at this site."
Built in 1995, the property divides into two building sections, and is anchored by Vodafone and Deutsche Post as head tenants. The office occupiers have the use of 189 car parking spots. The site at Gustav-Weisskopf-Strasse 4 is located inside the Airfurt business suburb directly next to the Erfurt-Weimar Airport and is connected to Erfurt's central railway station via direct tram service. In late 2019, the DVI Group acquired another office scheme in immediate proximity to these properties.
According to the 2018 report on the real estate market in the East German states and Berlin compiled by the DG Hyp mortgage bank, the office market in Erfurt is following an upward trend. The report shows that the vacancy rate in the office real estate segment has been declining steadily since 2002. Moreover, the number of office workers increased by 11.7 percent between 2007 and 2017, while the prime rent went up by 14.1 percent.
Image: office property at Gustav-Weisskopf-Strasse 4, Erfurt
more News