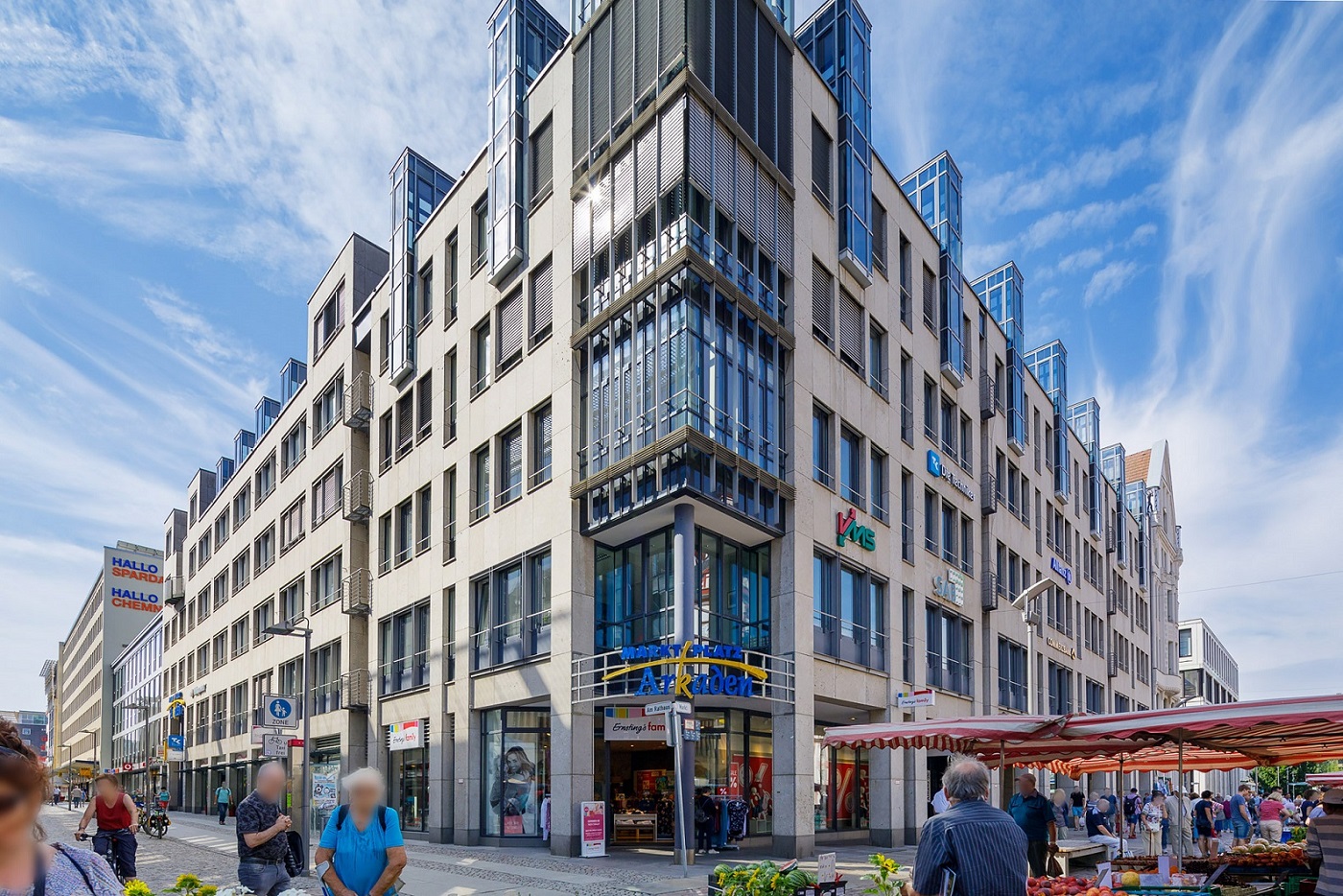 23. September 2020
DVI Group (DVI), an owner of residential and office real estate, has sold the Chemnitz Marktplatzarkaden property to the owner-managed real estate investment company CORESIS. The fully leased property was built in 1997 and has a total lettable area of around 9,000 square metres, of which around 7,300 square metres are office space. A small proportion is also retail space. Tenants include the Saxony Transport Association, the Sächsische Aufbaubank and the German textile retail company Ernsting's family. The building is centrally located on Neumarkt, opposite Chemnitz town hall. COMFORT Berlin-Leipzig, an independent brokerage and consulting firm, acted as intermediary in the transaction.
DVI Group has owned the property with the address Am Rathaus 2-4 since the beginning of 2018 and owns further residential and commercial buildings in a central Chemnitz location.
Karsten Kluge, Managing Director of DVI Group, comments: "We decided to sell the property because we were able to achieve an increase in value compared to the total investment costs at acquisition. Since the beginning of 2018, we have also succeeded in completely eliminating the initial 18 percent vacancy rate and in letting all rental space on a long-term basis". Regardless of the sale, DVI will remain active in Chemnitz: "The Chemnitz property market is developing positively in all segments. We will therefore continue to take advantage of new opportunities to expand our portfolio here in the future".
more News