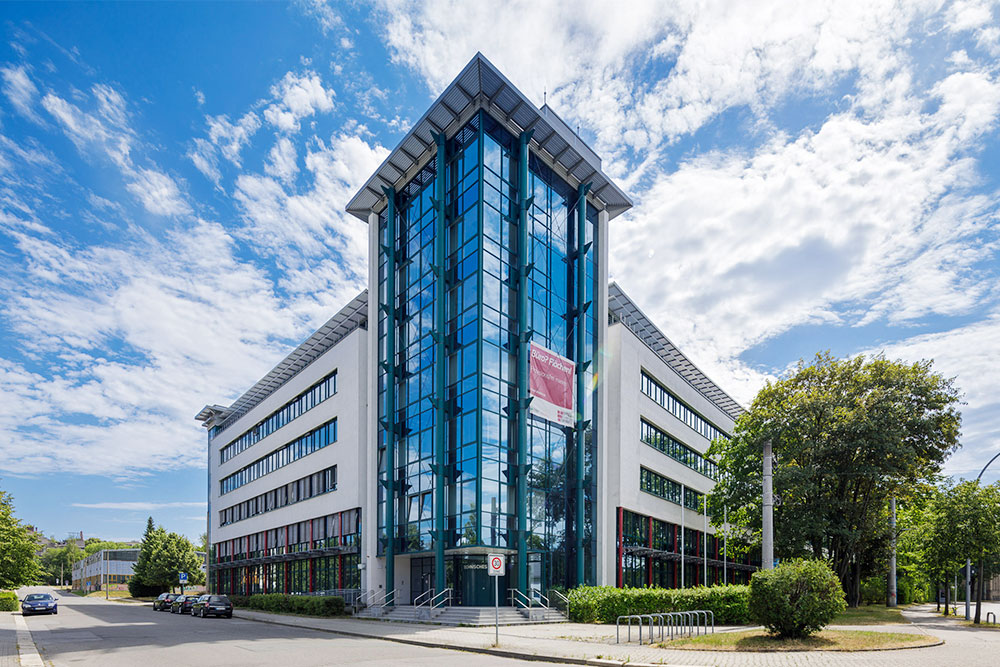 28. September 2020
This office complex consists of an impressive new building, a refurbished old building and a prefabricated concrete building, and housed some of Chemnitz's city authorities until 2018.
The seven-storey new building from 1997 has an elongated L-shape from which three four-storey side wings lead off. The roofs of the side wings are green. The building has seven staircases and lifts. The basement contains archive rooms. A pedestrian bridge leads to the old building.
The old building is listed as a cultural monument and also has an L-shape; the renovated prefabricated concrete building is connected to it as an extension. Cafeteria spaces are located in the basement.
DVI acquired the property vacant and was able within 12 months to secure well-known tenants for more than half of the space, such as the Institute for Federal Real Estate (Bundesanstalt für Immobilienaufgaben) and the health insurer IKK Classic.
more News