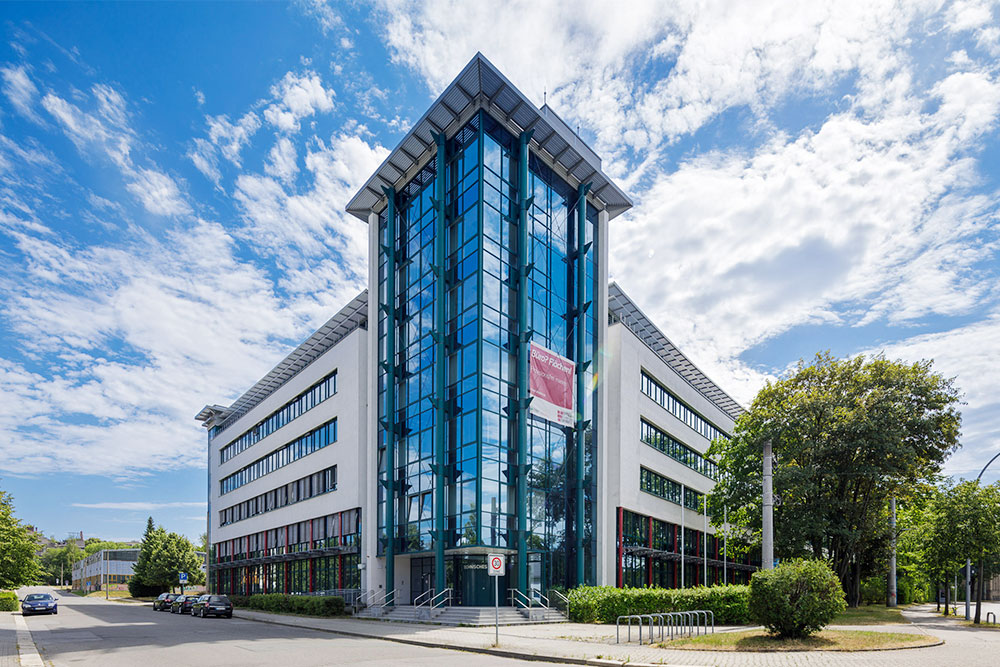 28. September 2020
This office scheme consists of a prestigious new building, refurbished period and prefab building, and was home to the municipal engineering office of Chemnitz until 2018.
The new seven-storey building from 1997 represents an elongated L-shape, branching into three side buildings of four storeys each. The side buildings have greened roofs. The building is served by seven stairwells and lifts. The basement is taken up by archive rooms. A footbridge connects this building with the vintage building.
The latter, which is protected as a heritage site, is also L-shaped, the refurbished prefab building being annexed to it. The basement is occupied by cafeteria facilities.
Having acquired the property in a vacant state, DVI managed to find renowned tenants for more than half of the space within the first twelve months, including the BImA Institute for Federal Real Estate and the IKK Classic guild health insurance.
more News