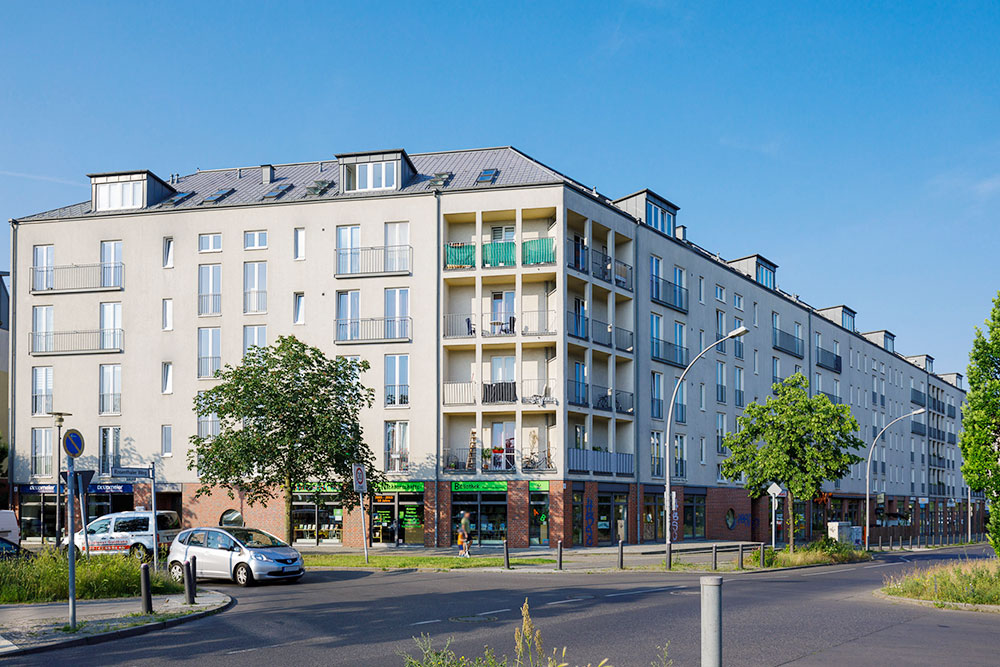 28. September 2020
This property comprises two residential and commercial buildings built in 1998, in solid construction, in the eastern Berlin district of Pankow, in the Französisch Buchholz subdistrict, with six storeys and underground parking. It is in a quiet and leafy location, yet convenient for transport and shopping.
The flats have balconies facing the inner, landscaped courtyard with an adventure playground. District heating and individual storage cellars are provided.
DVI holds the property through a property fund in which it owns a majority stake.
more News