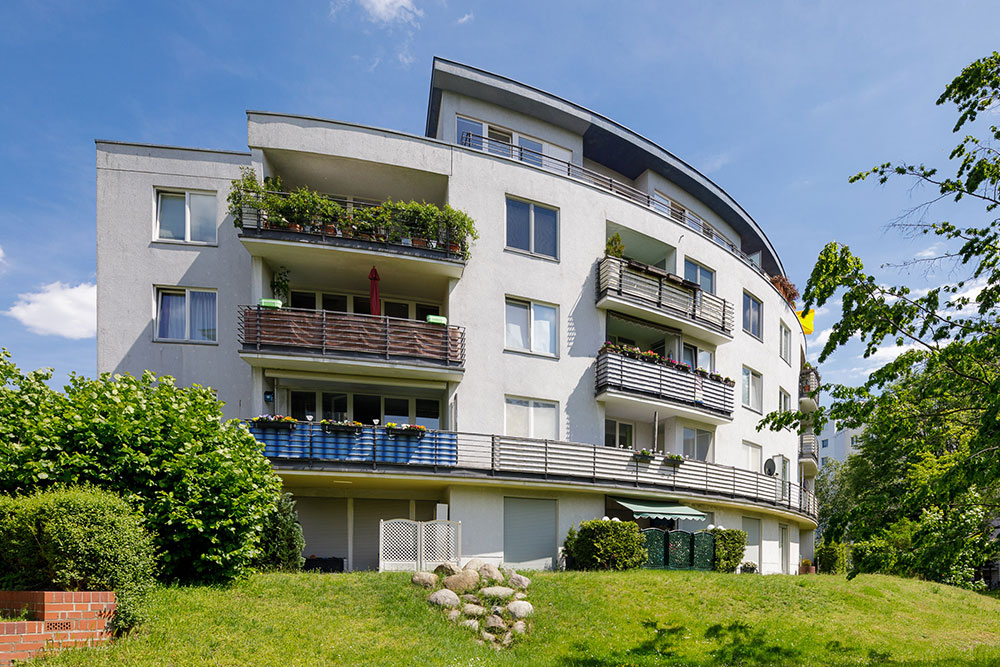 28. September 2020
Built in 1995, using solid construction, this residential complex in the southern Berlin district of Tempelhof-Schöneberg (Marienfelde subdistrict), close to Bundesstraße 101, comprises 15 apartment buildings, some of which include a supermarket on the ground floor and first floor, as well as some offices and consulting rooms, and an underground car park. The deciduous trees, well-kept inner courtyard and lawns provide a relaxing atmosphere. Restaurants and shopping facilities are located in the Friedenfelser Strasse area.
The attractive, modern flats are equipped with balconies, loggias or terraces and individual storage cellars. District heating is provided.
DVI holds the property through a property fund in which it owns a majority stake.
The DVI Group also owns the neighbouring residential complex of the same type (build in a second phase of construction).
more News