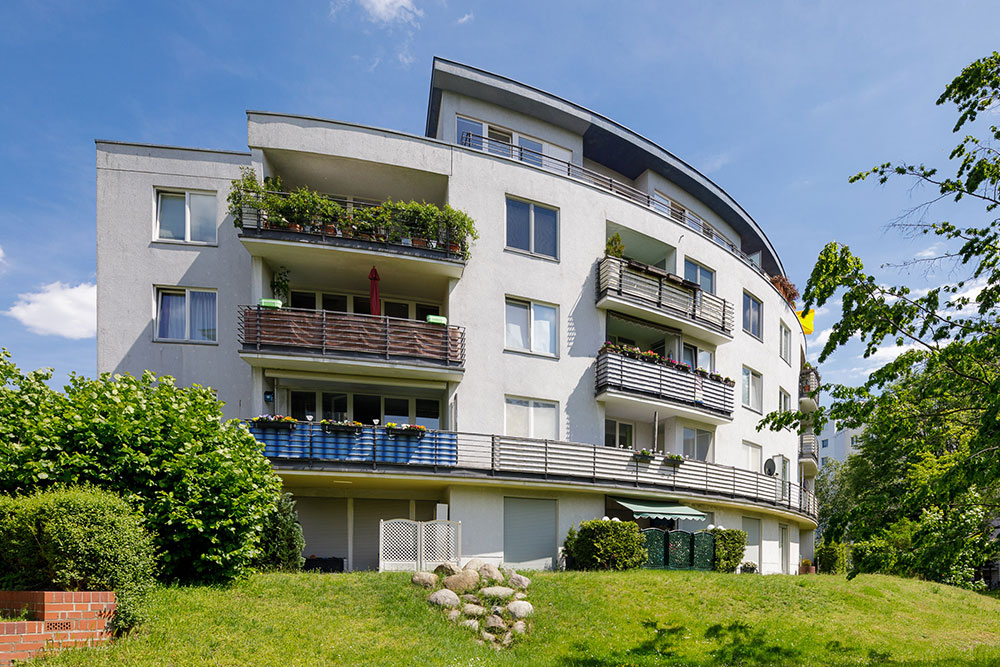 28. September 2020
This housing estate, built in solid construction in 1995, lies in Berlin's southern borough of Tempelhof-Schöneberg (and there in the Marienfelde sub-district) near the B101 federal route. It divides into 15 multi-dwelling units, some of which include supermarkets as well as doctors' and regular offices on the ground and first floors, plus an underground car park. Hardwood trees on the grounds, the well-appointed inner courtyard and the lawn areas create an easy-going atmosphere. The area along Friedensfelder Strasse is dotted with restaurants and retail units.
The handsome flats are on top of the times and feature balconies, loggias or patios as well as separate basement store rooms. They are hooked up to district heating.
DVI co-owns the property through a property fund in which it holds the majority interest.
The adjacent housing estate of the same type of construction (originally the second construction stage of the same project) is also owned by the DVI Group.
more News