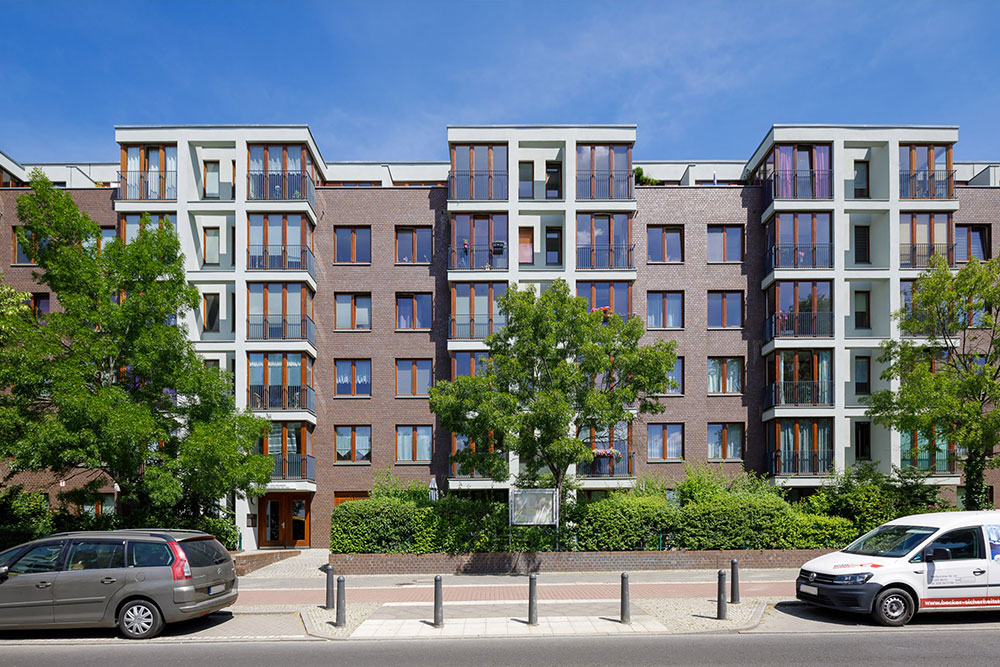 28. September 2020
Built in solid construction in 1996, this modern multi-dwelling unit with its leafy front yards is located in Berlin's eastern borough of Lichtenberg (sub-district of Alt-Hohenschönhausen) near the "Storchenhof-Center" shopping mall and a 20-minute walk from the Obersee and Orankesee lakes. The six-storey building has a flat roof, brick façades and wooden window frames. It lies in convenient proximity to shopping venues and transport links.
The flats come with a balcony and separate basement store room each and are hooked up to district heating. The building also has an underground car park.
DVI co-owns the property through a property fund in which it holds the majority interest.
more News