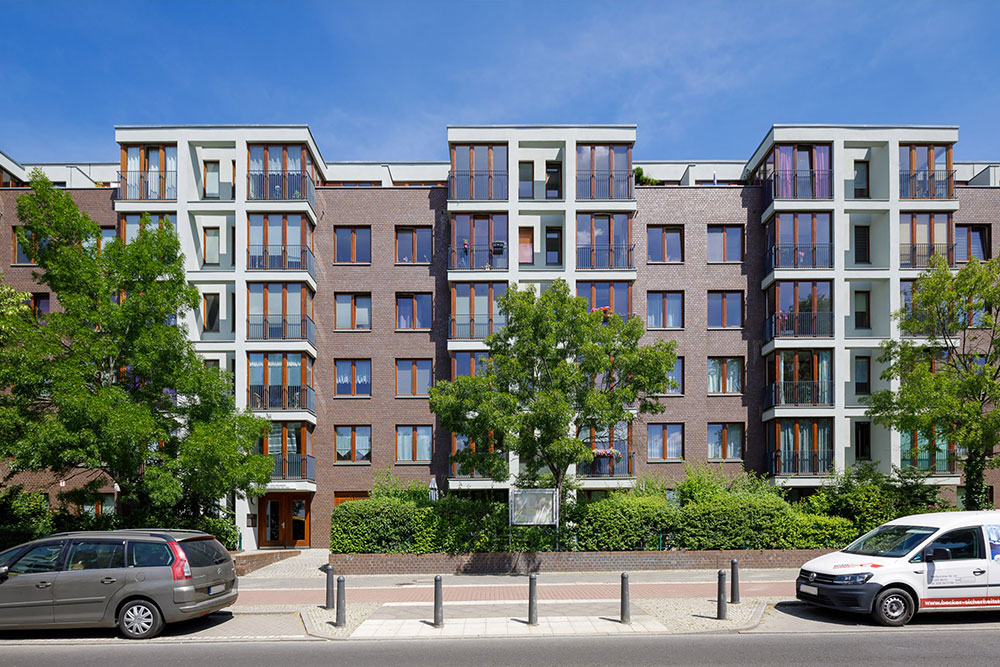 28. September 2020
This modern apartment building, built in 1996, in solid construction and with front gardens planted with trees, is located in the eastern Berlin district of Lichtenberg (Alt-Hohenschönhausen subdistrict), not far from the Storchenhof-Center shopping centre and a 20-minute walk from the Obersee and Orankesee lakes. It has six floors, a flat roof, clinker facades and wooden windows. The surrounding area has good shopping and transportation links.
The light-filled apartments have balconies, individual storage cellars and district heating. The building has an underground car park.
DVI holds the property through a property fund in which it owns a majority stake.
more News