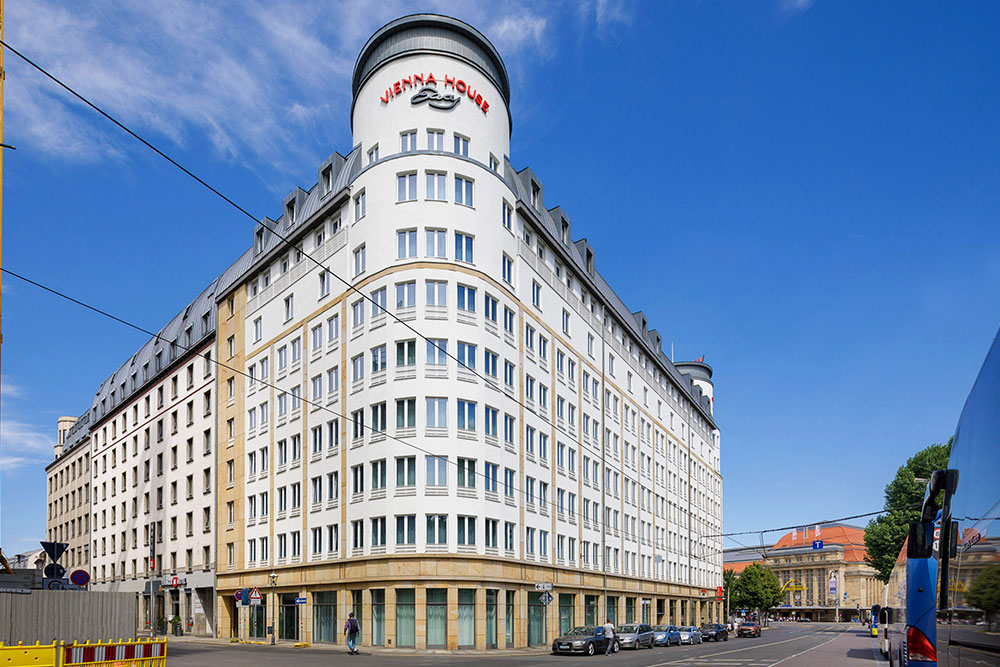 28. September 2020
Built in 1996, the property underwent a core-and-shell refurbishment between 2016 and 2018, and is now home to two hotels: the Vienna House Easy Leipzig and the Meininger Hotel Leipzig Hauptbahnhof.
Its location between the central railway station (150 m), the opera house (200 m) and the pedestrian precinct (400 m) is as central as it could possibly be.
The building sections have eight above-ground storeys, developed attic storeys, basements and a shared underground car park.
The DVI partners co-own the property through a property fund in which they hold, jointly with a project partner, an interest of 83%.
The Vienna House Easy Leipzig comprises 205 rooms, five conference rooms, a breakfast restaurant with patio and a gym with a view of the city.
more News