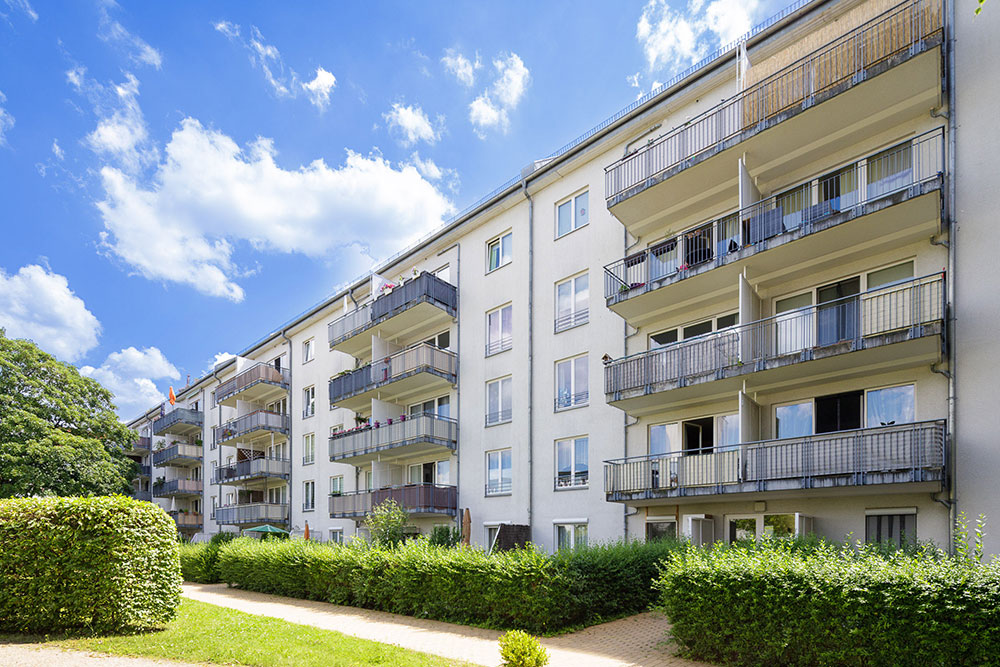 28. September 2020
This property with its green front yards and hardwood trees was built in solid construction in 1996 as a six- and seven-storey housing estate with underground car park in Berlin's eastern borough of Lichtenberg and there in the sub-district of Alt-Hohenschönhausen near the speed ice-skating rink at Sportforum Berlin.
The flats are bright, modern and friendly, and are equipped with balconies or loggias. They have separate basement store rooms and are hooked up to district heating. The property is well integrated into the local infrastructure.
DVI co-owns the property through a property fund in which it holds the majority interest.
more News