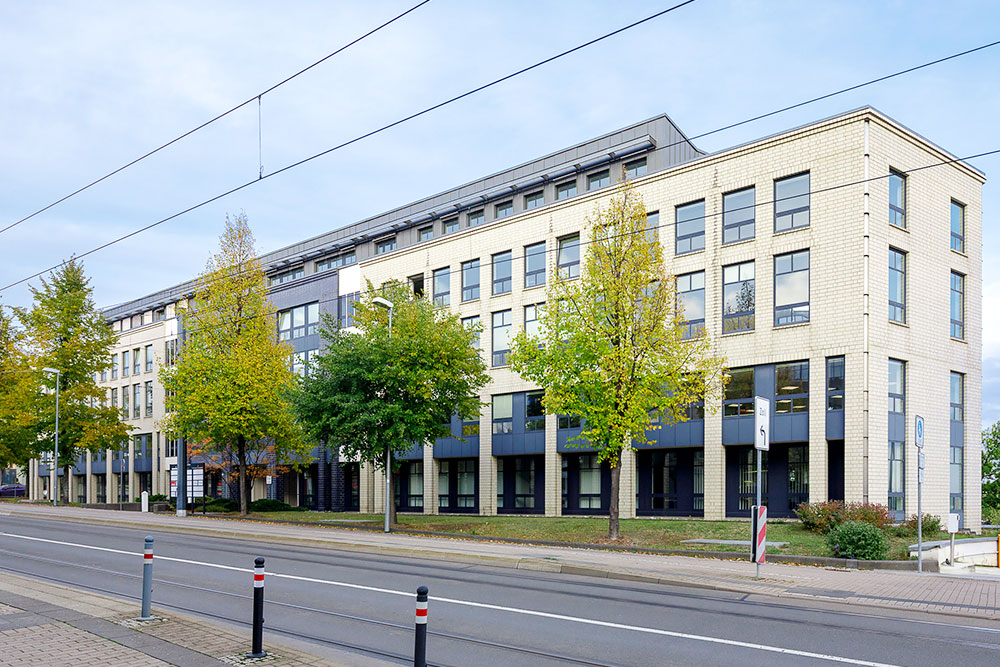 28. September 2020
This office complex, built in 1995, is located in the "Bürostadt Airfurt" business park directly adjacent to Erfurt-Weimar airport and has a direct tram connection to Erfurt's main railway station.
The five-storey buildings have a recessed upper storey, three main entrances with lifts, partially greened flat roofs and an underground car park below.
DVI acquired the office property in summer 2019 with a vacancy rate of 31%, which was largely filled within a short period of time. DXC Technologies and the Verwaltung der Volkssolidarität (administration of the People's Solidarity) charitable organisation were acquired as new tenants.
The DVI also owns another office property in the immediate vicinity..
more News