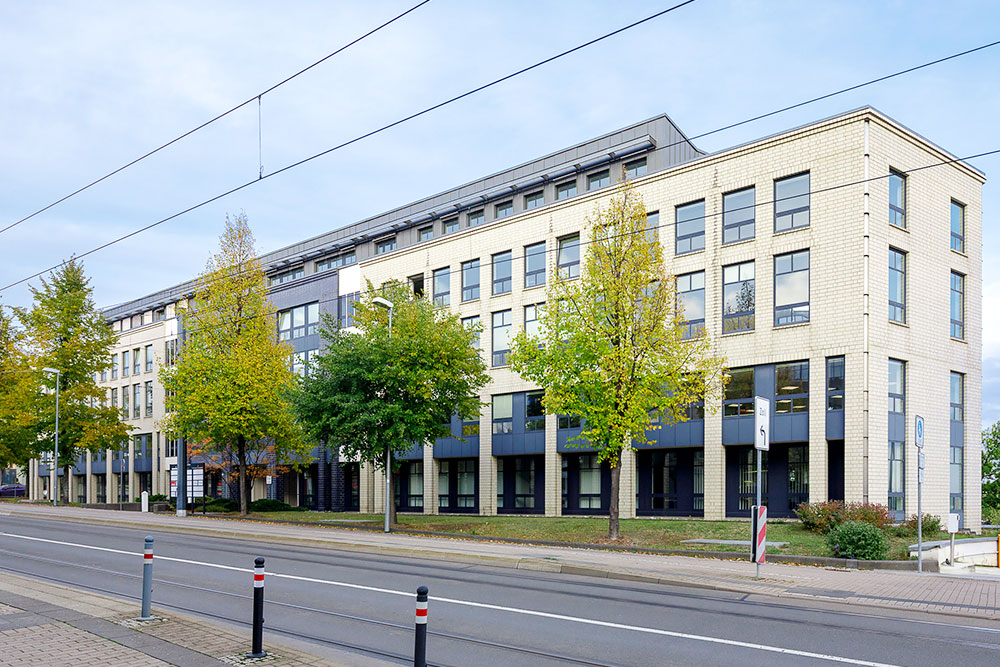 28. September 2020
Built in 1995, this office scheme lies inside the "Bürostadt Airfurt" business suburb in the immediate vicinity of the Erfurt-Weimar Airport, and has a direct tram connection to the central railway station of Erfurt, the state capital of Thuringia.
The five-storey building features a recessed storey, three main entrances equipped with lifts, partially greened flat roofs, and an underground car park beneath it.
When DVI acquired the office property in summer of 2019, it showed 31% vacancy, which was largely rolled back within a short period of time. The new tenants we signed include the well-known company DXC Technologies and the administration of the prestigious Volkssolidarität charitable services organisation.
DVI owns another office property directly in the neighbourhood..
more News