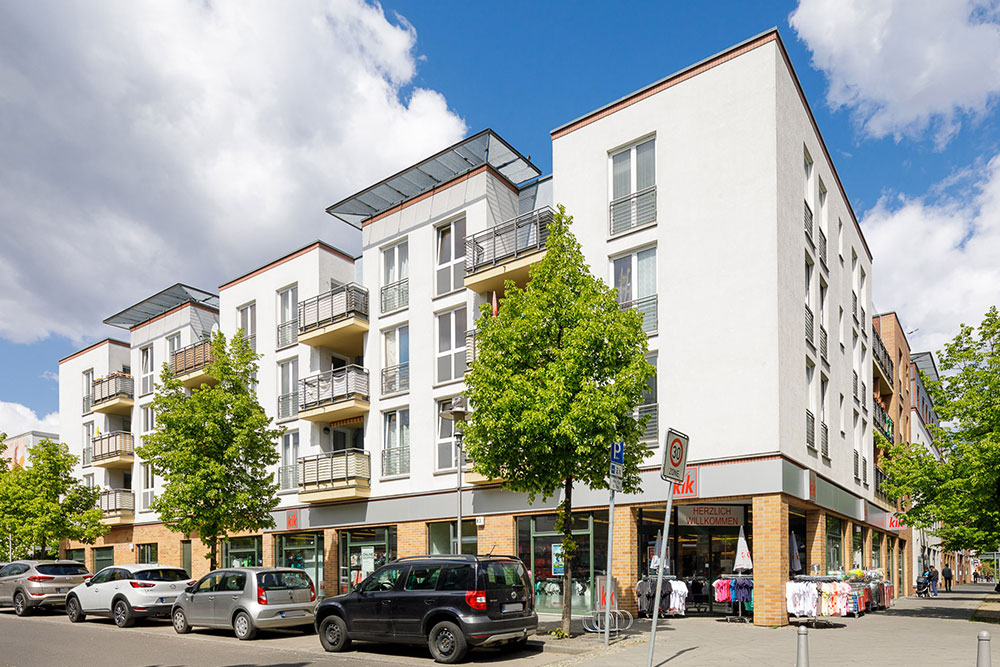 28. September 2020
This property in the Hellersdorf district of Berlin's eastern borough of Marzahn-Hellersdorf is located near the "Helle Mitte" retail and business centre and conveniently accessed by underground, tram and bus. It consists of two four-storey mixed residential/retail buildings with greened flat roofs and shared underground car park. The buildings were raised in 1999 and have 16 staircases overall.
The ground floor is occupied by stores, service providers, regular offices and doctors' offices, whereas the upper floors are occupied by flats, 72 of which are long-term rent-controlled. The flats are hooked up to district heating, and have separate basement store rooms.
DVI co-owns the property through a property fund in which it holds the majority interest.
All things considered, the DVI Group owns 3,026 flats along with major parts of the "Helle Mitte" retail and business centre.
more News