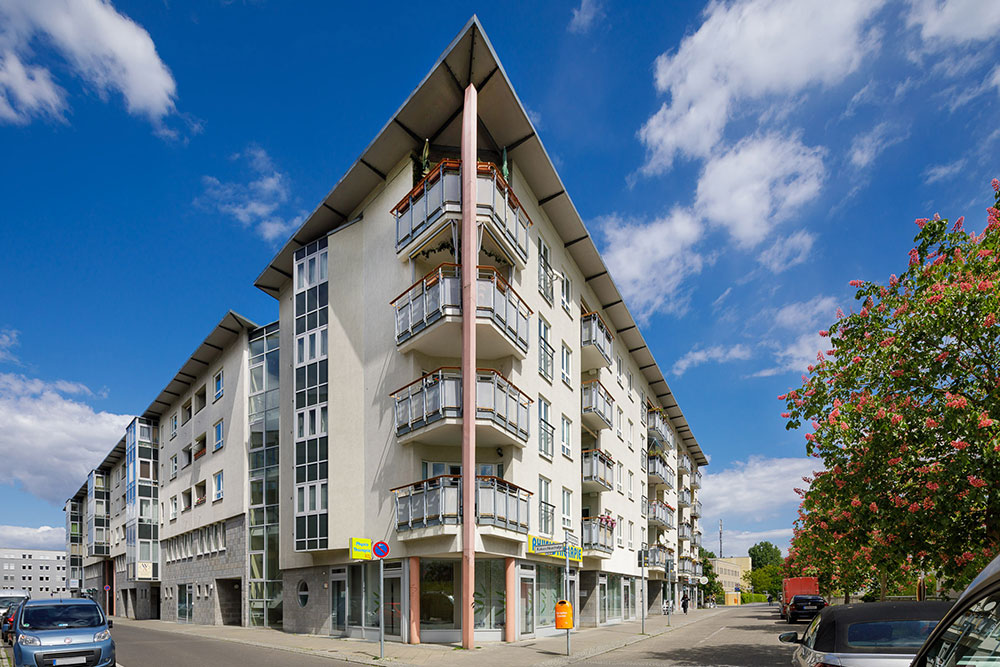 28. September 2020
This modern mixed residential/retail building, which was built in solid construction in 1998, lies in the Hellersdorf sub-district of Berlin's eastern borough of Marzahn-Hellersdorf. The "Hellersdorf" underground station is just a short walk away, the same being true of Alice-Salomon-Platz. The stands of tree and green areas at Regine-Hildebrandt-Park nearby are great for a quiet time out. The five-storey building is grouped around a leafy courtyard, provides separate basement storage rooms as well as an underground car park, and is hooked up to district heating.
The ground floor and parts of the first floor are occupied by retail and office units.
DVI co-owns the property through a property fund in which it holds the majority interest.
All things considered, the DVI Group owns 3,026 flats along with major parts of the "Helle Mitte" retail and business centre.
more News