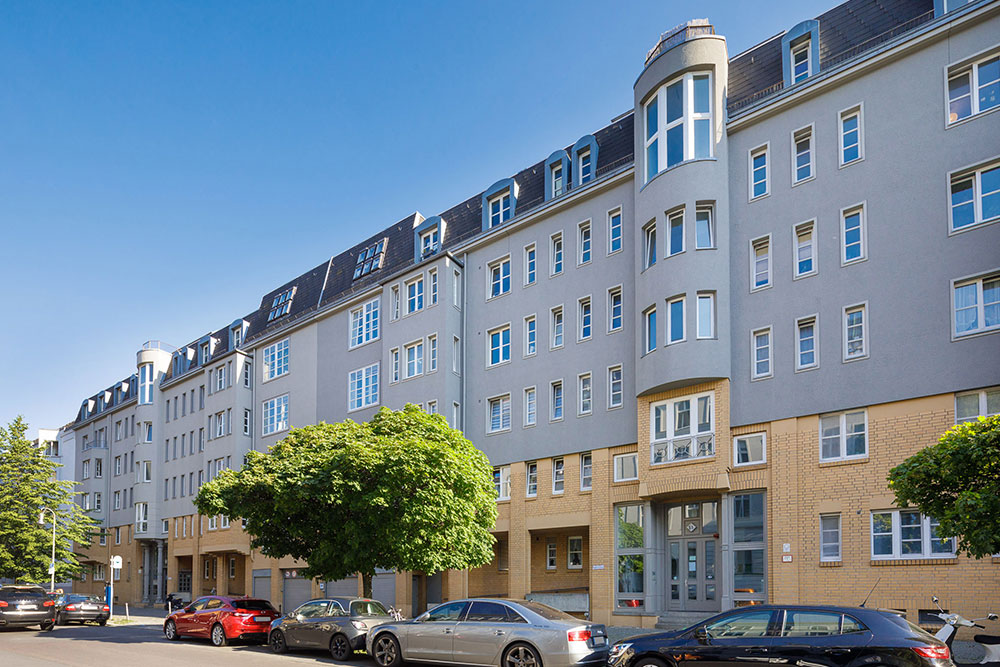 28. September 2020
This property in the sub-district of Tiergarten in Berlin's central borough of Mitte, built in 1984, consists of six five- to six-storey multi-dwelling units with underground car park.
The flats come with south- or west-facing balconies / loggias and have generously proportioned floor plans, with living and dining areas taking up a large share.
The site, located roughly one kilometre from Potsdamer Platz and only 200 metres from Gleisdreieck Park, could hardly be more central. The "Kurfürstenstrasse" underground and bus stop lies within walking distance, and several supermarkets are also nearby.
DVI co-owns the property together with a long-term project partner, each holding an identical interest.
more News