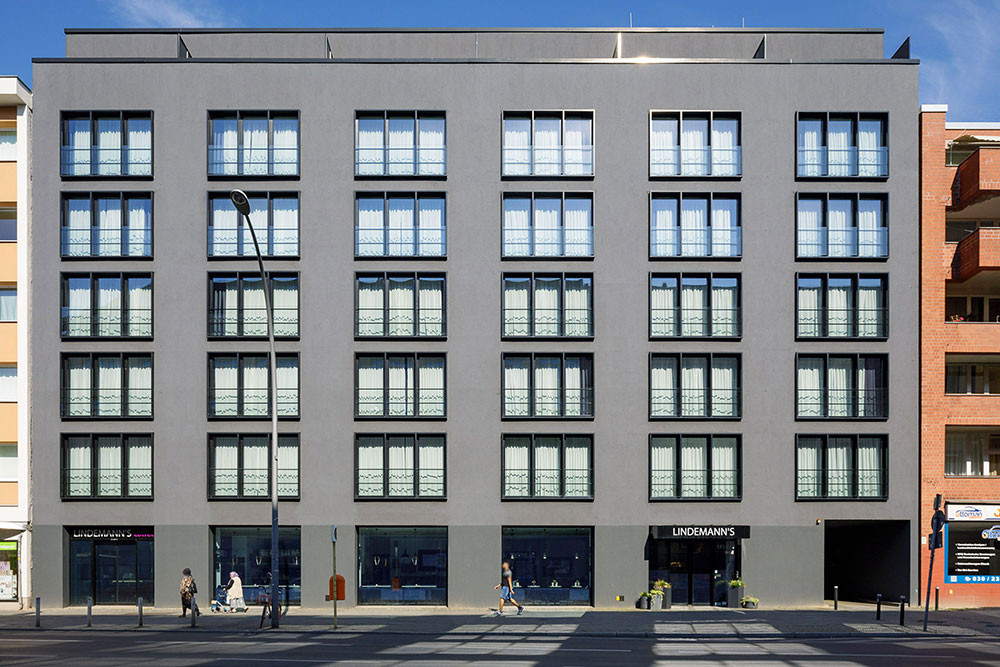 28. September 2020
This former mixed residential/retail building built in 1961 was subjected to a core-and-shell refurbishment, and converted into a hotel by the partners of DVI in 2008. The building was one of the first in Berlin to get a conspicuous black façade.
Since 2008, the six-storey building has been home to the Hotel Lindemann with a capacity of 72 double room of varying size, including family rooms and rooms with roof terrace.
The property occupies a core location in Berlin on Potsdamer Strasse near the Gleisdreieck Park and 2.3 km from Potsdamer Platz.
more News