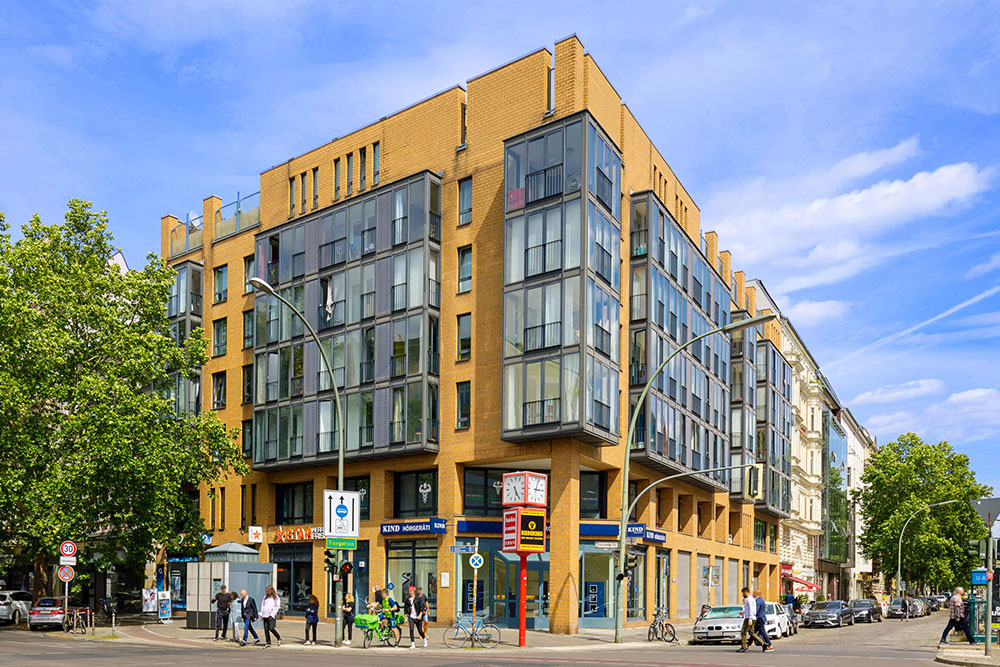 28. September 2020
This mixed residential/retail building, built in a core location near Potsdamer Platz in 1989 has seven storeys and an underground car park. With its proximity to the "Kurfürstenstrasse" underground station and access to several bus lines, the public transport links are particularly convenient here. Several supermarkets are also in the immediate vicinity.
Most of the flats come with balconies.
DVI co-owns the property through a property fund in which it holds the majority interest.
more News