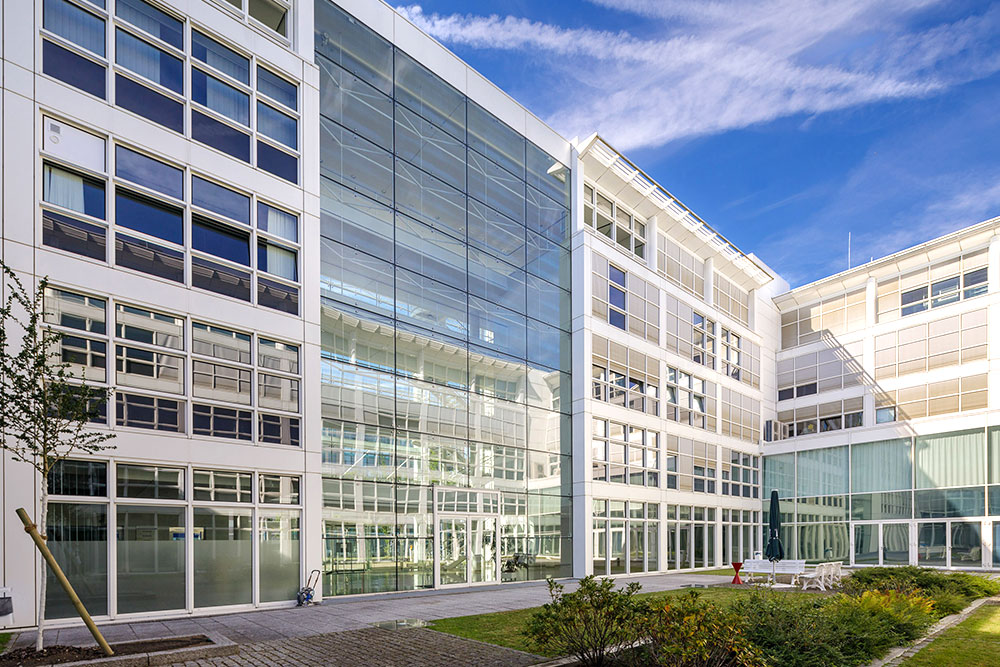 28. September 2020
The prestigious office building was constructed in 1995 and is located inside the "Techno Terrain Teltow" innovation and business incubator which is located within a few hundred metres of Berlin's southern city limits.
The office units are spread over five storeys. Distinguishing features of the building include a greened flat roof, a spacious reception area, a leafy courtyard, and a two-storey underground car park.
The tenant base includes a number of renowned national and international enterprises.
DVI co-owns the property together with a long-term project partner, each holding an identical interest.
more News