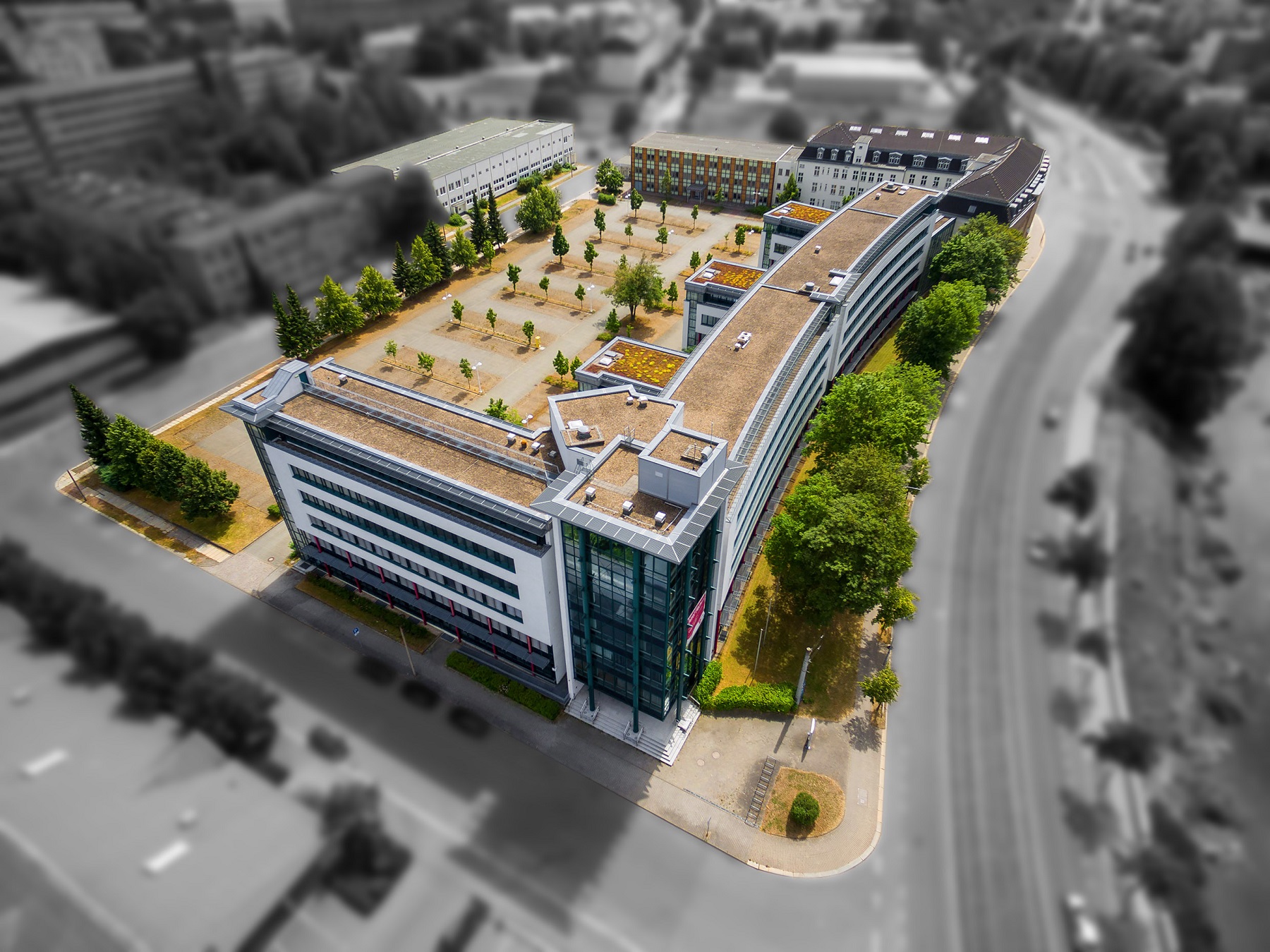 27. September 2019
The DVI Group (DVI), a property asset holder of residential and office real estate, signed a long-term lease with the Institute for Federal Real Estate (BImA) for premises in Chemnitz. By renting 4,200 square metres, the federal agency will occupy about one fifth of the gross lettable area in the former municipal engineering office at Annaberger Strasse 89-91.
DVI acquired the property in a vacant state from two closed-end real estate funds in April of this year. By signing the lease with the BImA Institute, the company managed to find a second anchor tenant for the office park within a short period of time, and to achieve another significant vacancy reduction. In August, the IKK Classic guild health insurance had already signed a lease for a unit of around 5,100 square metres in the property.
The six-storey building, raised as new structure in 1997, is located in the southern end of downtown Chemnitz, directly next to the B95 federal route. The distinguishing architectural feature is the tall glazed staircase. Around 370 parking spots are located in the rear of the building.
The office lease was brokered by "Der Immo Tip," an estate agency specialising in the real estate market of Saxony, on behalf of DVI. According to the estate agency, the real estate market of Chemnitz is clearly booming. Driving the demand for office real estate is the development of the city of 250,000 residents into an important research and development centre with a focus on micro-systems technology.
Image: former municipal engineering office on Annaberger Strasse in Chemnitz
more News