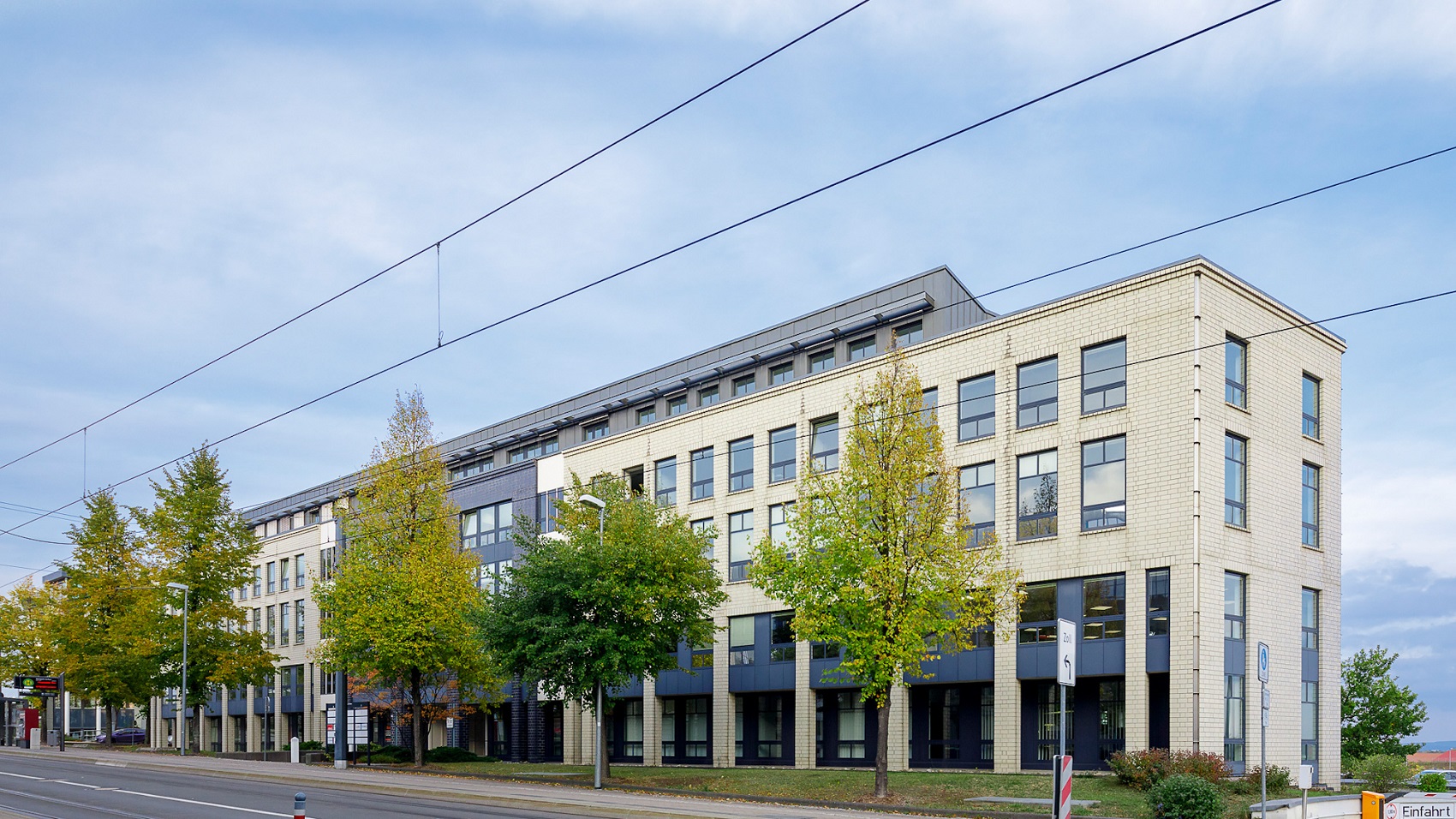 23. October 2019
The DVI Group, a property asset holder of residential and office real estate, just acquired an office building of around 11,300 square metres near the Erfurt-Weimar Airport. The seller is a closed-end real estate fund. It was agreed not to disclose the selling price. During the transaction, DVI was advised by the IC Immobilien Gruppe, which was retained on a mandate to handle both the asset management and the commercial and technical property management as well as the property management accounting.
Built in 1995, the multi-tenant property is located at Gustav-Weisskopf-Strasse 3-7 in the immediate vicinity of the airport, and has a direct tram connection to Erfurt's central railway station. In addition to the office units, occupiers have the use of 254 parking spots.
According to the 2018 report on the real estate market in the East German states and Berlin compiled by the DG Hyp mortgage bank, the office market in Erfurt is following an upward trend. It shows that the vacancy rate in the office real estate segment has been declining steadily since 2002. Moreover, the number of office workers increased by 11.7 percent between 2007 and 2017 while the prime rent went up by 14.1 percent.
Image: office property at Gustav-Weisskopf-Strasse 3-7 in Erfurt
more News