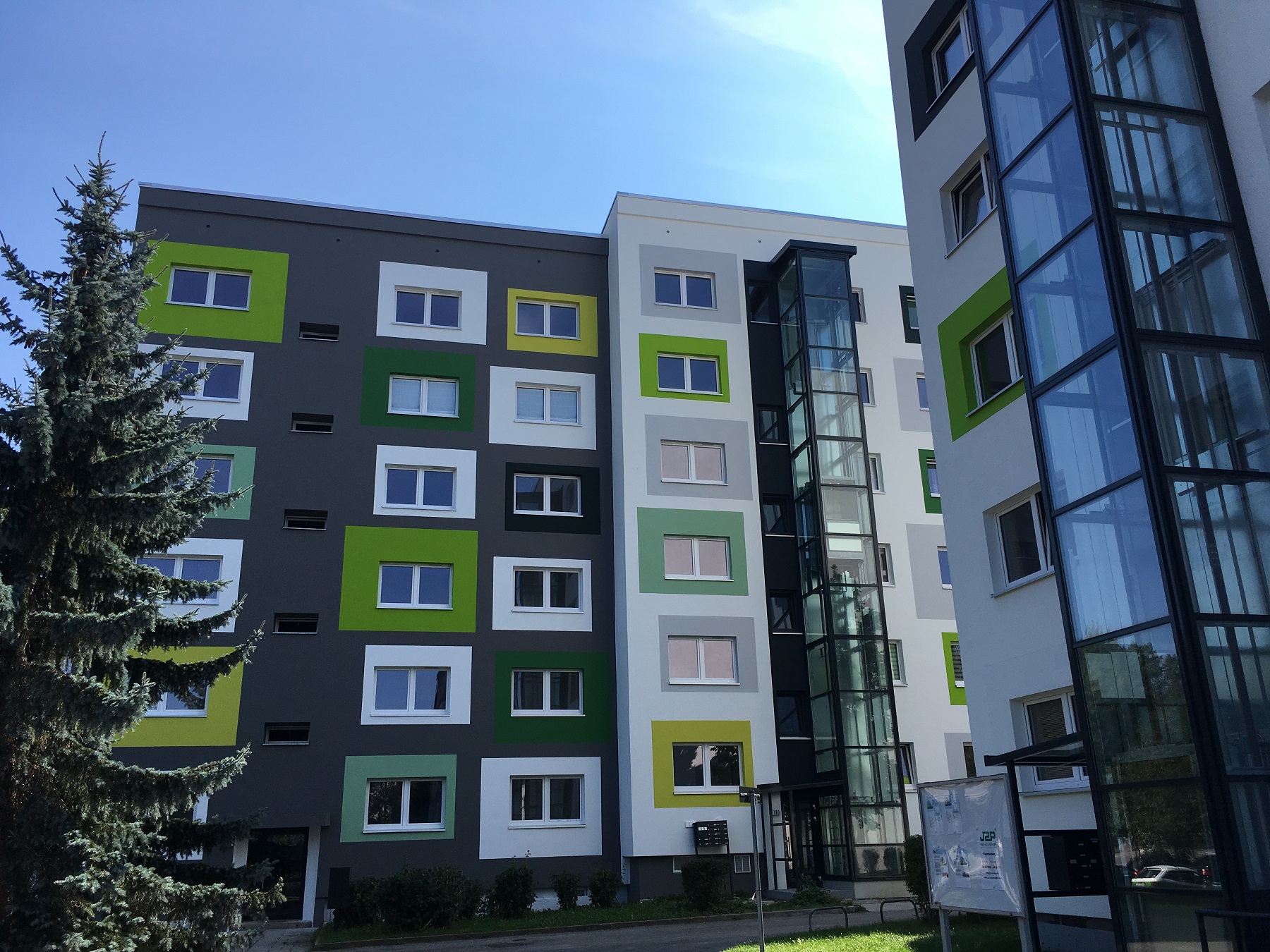 27. November 2019
The DVI Group, a property asset holder of residential and office real estate, acquired a rental housing complex consisting of two building blocks and having a gross lettable area of around 9,000 square metres in Chemnitz. The fully occupied residential building on Bernsdorfer Strasse was sold by the listed property company Accentro Real Estate AG. The transaction took the form of a share deal, and it was agreed not to disclose the purchase price.
The residential complex comprises a total of 160 rental flats and an identical number of car parking spots. This year saw the completion of the energy efficiency upgrade of this property, built in 1988. The flats, which measure between 44 and 60 square metres, now provide modern and energy-efficient home amenities. The staircases were each retrofitted with a lift system. The exterior appearance was enhanced mainly with a new façade design featuring bold colour highlights.
The complex is located in a good residential neighbourhood in the Bernsdorf district of Chemnitz. According to the Housing Market Report Eastern Germany 2018 published by TAG Immobilien AG, the economy of Chemnitz is clearly going through a boom cycle. With a gross annual income of 29,000 euros per capita, the city already takes the lead within the state of Saxony, while the number of social security-covered jobs is going up steadily. This robust economic development implies potential for investors, not least on the city's housing market. Selling prices for existing properties, for example, increased by 16.7 percent between 2013 and 2018.
Image: residential complex on Bernsdorfer Strasse in Chemnitz
more News