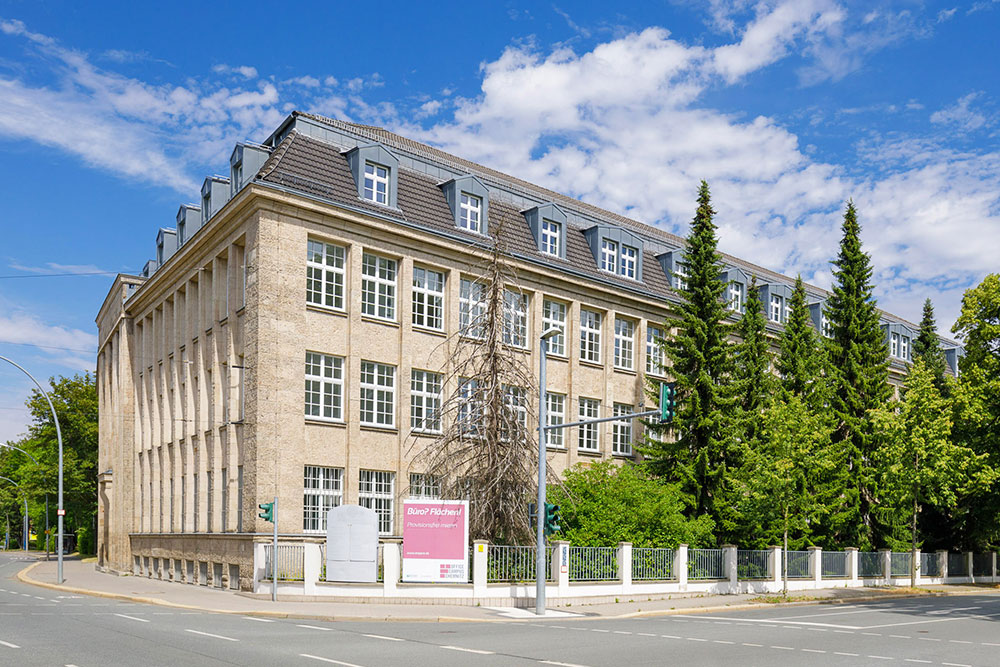 25. March 2020
The DVI Group (DVI), a property asset holder of residential and office real estate, will be letting around 2,300 square metres long-term to the SBH Foundation for Education & Crafts, an educational service provider active nationwide. SBH Südost GmbH will move into its new quarters at the former municipal engineering office at Treffurthstrasse 5 in August 2020. The DVI Group acquired the property, which is located in the southern part of downtown Chemnitz, from two closed-end real estate funds in summer of 2019. Other tenants at the property, which has a gross lettable area of 23,000 square metres, are the IKK Classic guild health insurance and the Institute for Federal Real Estate (BImA). The letting deal was brokered by the "Der Immo Tip" estate agency.
Karsten Kluge, Partner at DVI Group, commented: "We are pleased to have found in SBH Südost another high net worth tenant on a long-term lease for this office property. We actually have additional units to let in this central location in Chemnitz, for which talks with a number of tenant leads are underway."
The DVI Group took over the three office properties that comprise the former municipal engineering office in a vacant state, together with 370 parking spots. By signing the leases with IKK Classic, BImA and SBH Südost, the company achieved a significant reduction of the vacancy rate since it acquired them last summer. SBH Südost intends to use the premises it rents as administrative offices and class rooms of a vocational school. SBH Südost is one of four regionally anchored companies in the SBH Group, one of Germany's largest educational service providers, operating 250 branches nationwide.
Since 2018, DVI has stepped up its office property acquisitions in East German cities like Erfurt, Chemnitz, Dresden or Schwerin.
more News