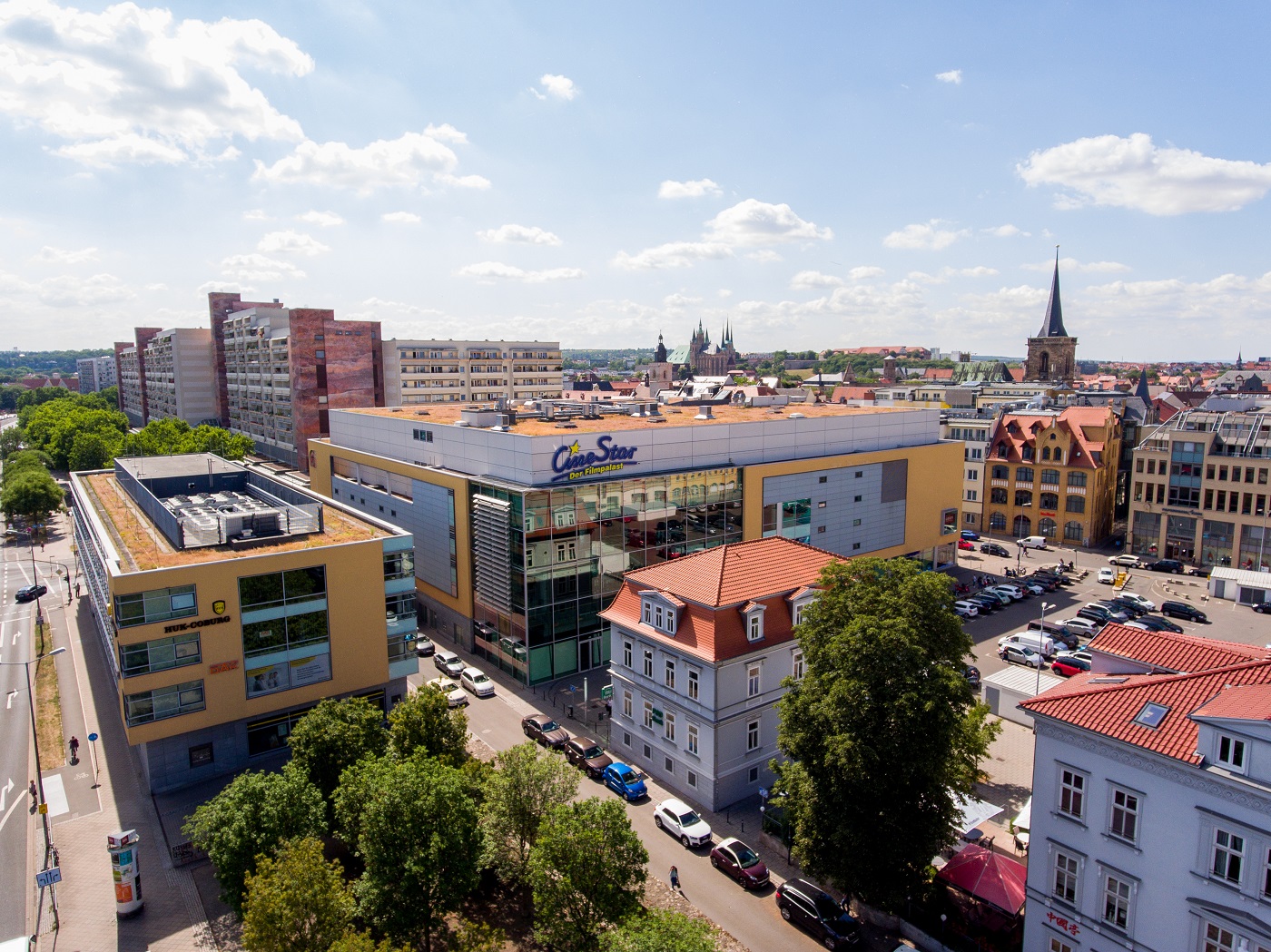 21. April 2020
The DVI Group (DVI), a property asset holder of residential and office real estate, signed a long-term lease with the Federal Police for around 1,100 square metres of office space at the "Forum am Anger" complex in Erfurt. In the time before the move-in date of 1 November of this year, the premises will be structurally altered according to the incoming tenant's specifications. The building complex of which this office property is a part and which was raised in 2001, lies on Juri-Gagarin-Ring and Hirschlachufer in Erfurt's historic town centre, very close to Anger, which is the prime high-street pitch, and to the central railway station. DVI acquired the Forum in early March 2020. The lease deal was brokered by the Erfurt branch of the antaris Immobilien estate agency.
Karsten Kluge, Partner at DVI Group, commented: "With the lease to the Federal Police in place, we are able to report full occupancy of the office units at the Forum am Anger for the first time since the acquisition. This achievement marks an important step toward the vibrant neighbourhood development with a broad-based mix of uses that we are aiming for at this location."
Other tenants of the office units here, which add up to around 4,000 square metres of office space, include the DAK health insurance and the HUK-Coburg insurance conglomerate. Moreover, the building complex includes about 13,000 square metres of floor area earmarked for retail, leisure and entertainment purposes that DVI plans to create by restructuring the premises. The plot, which covers a total area of 9,200 square metres, also includes a land reserve zoned for development. Beneath the plot, an underground car park with 292 spots extends over the building's entire footprint.
Erfurt, state capital of Thuringia, has for years been one of the growth engines of East Germany. According to the 2018 report on the real estate market in the East German states and Berlin compiled by the DG Hyp mortgage bank, its office market shows upward growth. The vacancy rate in the office property segment has declined steadily since 2002. Moreover, the prime rent increased by 14.1 percent between 2007 and 2017.
more News