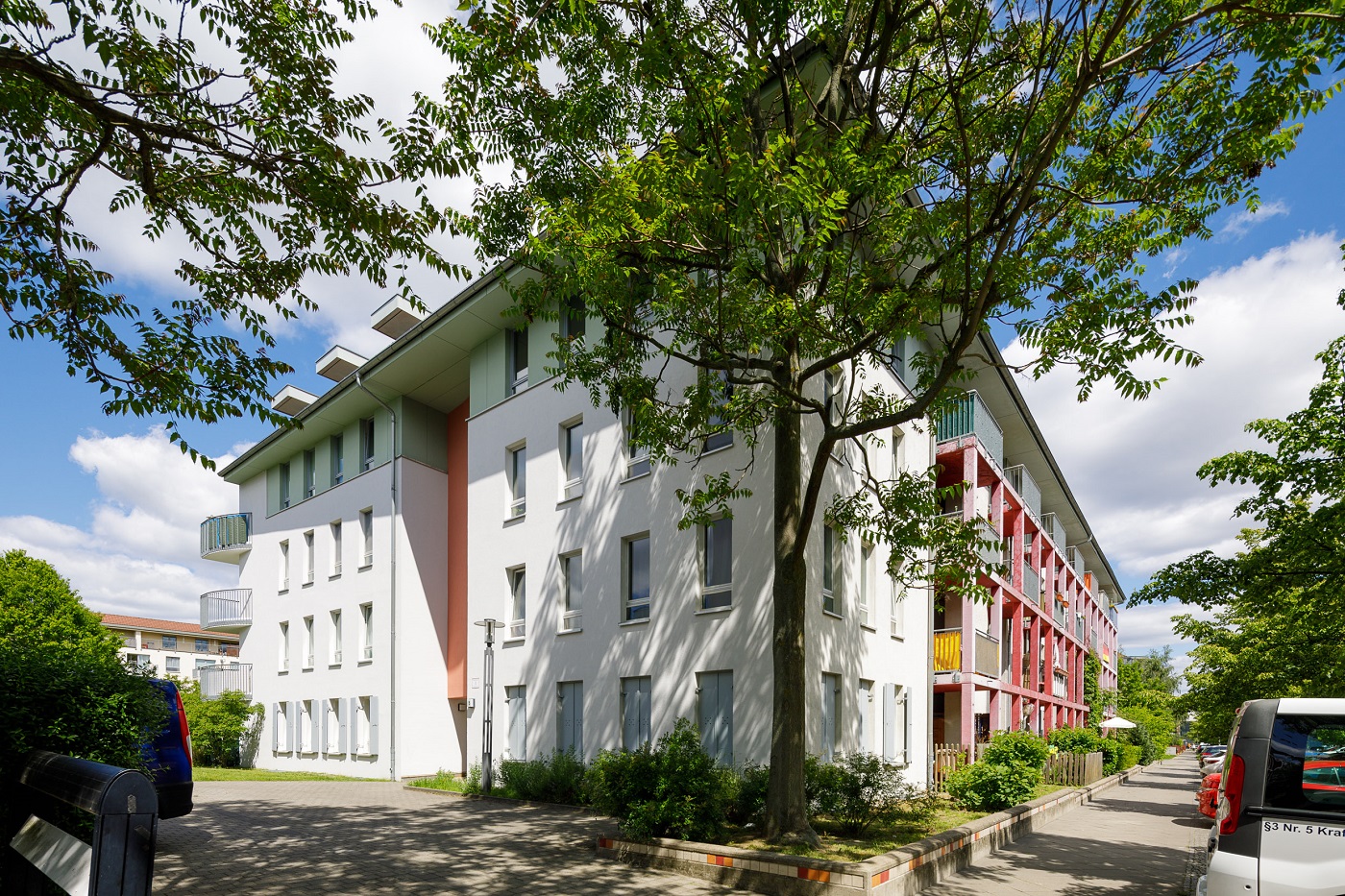 18. December 2020
DVI Group has sold a residential complex with 355 units in Berlin to GESOBAU AG. The complex in the northern Berlin district of Karow was built in 1998 as a solid construction and has a total of around 23,000 square metres of rental space.
DVI Group had held an interest in the fund property since 2013, which comprises a total of 20 five-storey apartment buildings with extended gable roofs. All units in the property are price-linked flats of publicly subsidised social housing. At the current time, the vacancy rate is around one per cent. JLL acted as agent in the transaction. The parties agreed not to disclose the purchase price.
The modern and efficiently designed residential units are equipped with balconies or loggias and tenant-owned basements. In addition, underground parking spaces are available to the tenants.
Karsten Kluge, Managing Director of DVI Group, comments: "We are very pleased to have sold this beautiful residential complex to a municipal housing association and thus to be able to guarantee our tenants a social and tenant-friendly future."
Jörg Franzen, CEO of GESOBAU AG: "With this purchase, we are expanding our portfolio in Berlin-Pankow to around 17,500 flats. In doing so, we are further contributing to increasing the urban housing supply in order to meet the rising demand in the capital with socially acceptable rents. We would like to thank DVI Group for the good cooperation and warmly welcome our new tenants to GESOBAU AG."
Last November, DVI Group had already sold a connected residential complex with more than 650 residential units in the Berlin district of Lichtenberg, in which the company had also held a stake since 2013.
more News