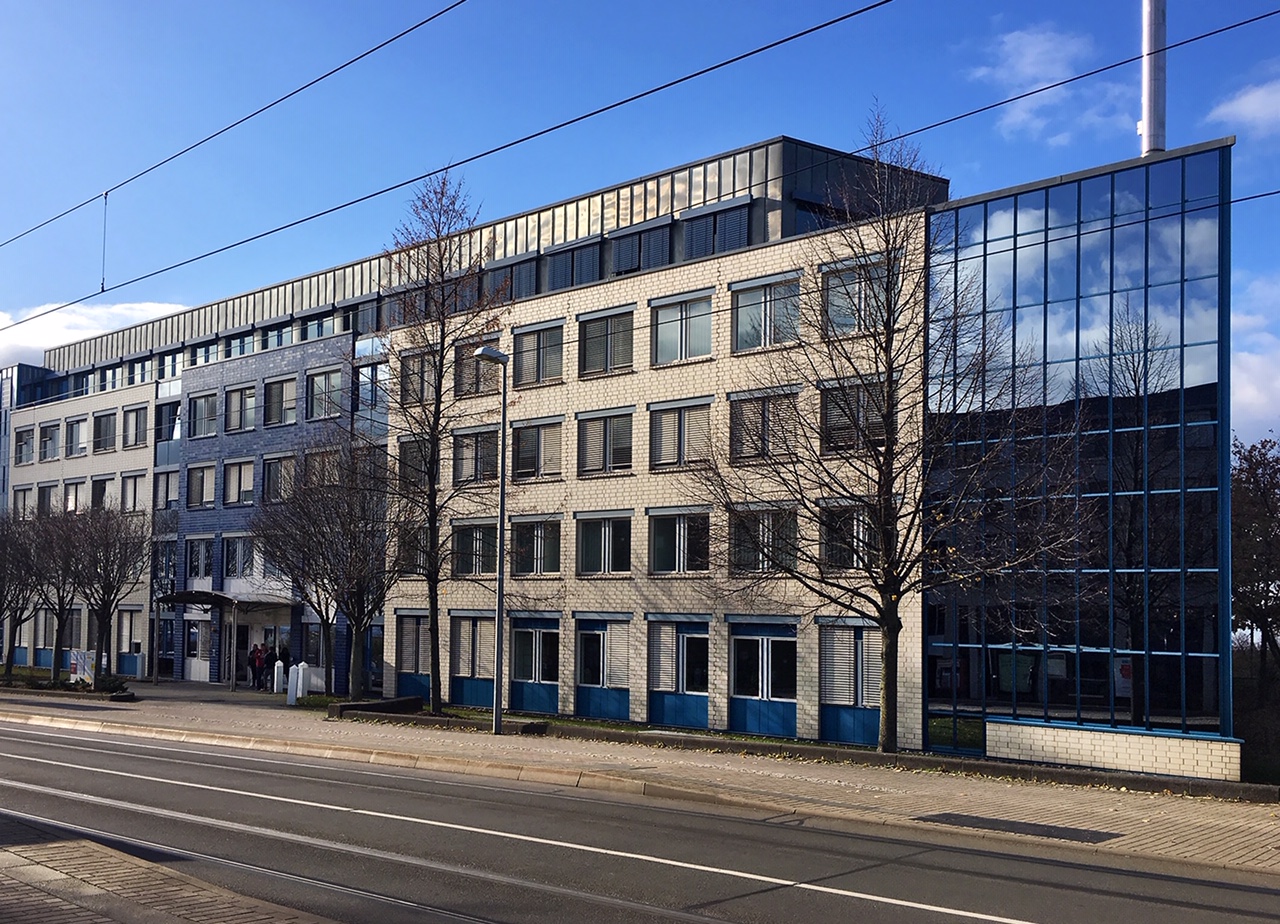 30. March 2021
The DVI Group (DVI) has signed a long-term lease with Maschinenfabrik Reinhausen GmbH in Erfurt. In November 2021, the company will move into 1,000 square metres of office space, which will be converted to the requirements of the new tenant by that time. In addition, a lease extension for 350 square metres was agreed with the existing tenant opta data GmbH. In total, the multi-tenant property at Erfurt-Weimar Airport has 11,500 square metres of office space. With the latest contract signing, this is now fully let. DVI acquired the property from a real estate fund in November 2019.
Karsten Kluge, Managing Director of DVI Group, comments: "With the long-term letting of the space at Erfurt-Weimar Airport, we have achieved full occupancy of the building for the first time since acquisition. Our property portfolio in Erfurt now comprises around 70,000 square metres."
Other tenants of the property, which consists of a total of two building sections dating back to 1995, are Vodafone, Deutsche Post and Autobahn GmbH des Bundes, which only moved into around 1,900 square metres in November 2020. In addition to the office space, 189 parking spaces are available to the users. The location at Gustav-Weißkopf-Strasse 4 is directly adjacent to Erfurt-Weimar Airport in the Airfurt office district and has a direct tram connection to Erfurt's main railway station. The DVI portfolio includes two other office properties in close proximity to the properties that the company acquired at the end of 2019 and 2020 respectively.
Erfurt is one of the growing office locations in eastern Germany. According to the Thuringian State Office for Statistics, the number of employees subject to social insurance contributions at the place of work in the state capital increased by 1.8 per cent from March 2019 to March 2020 to around 111,000.
more News