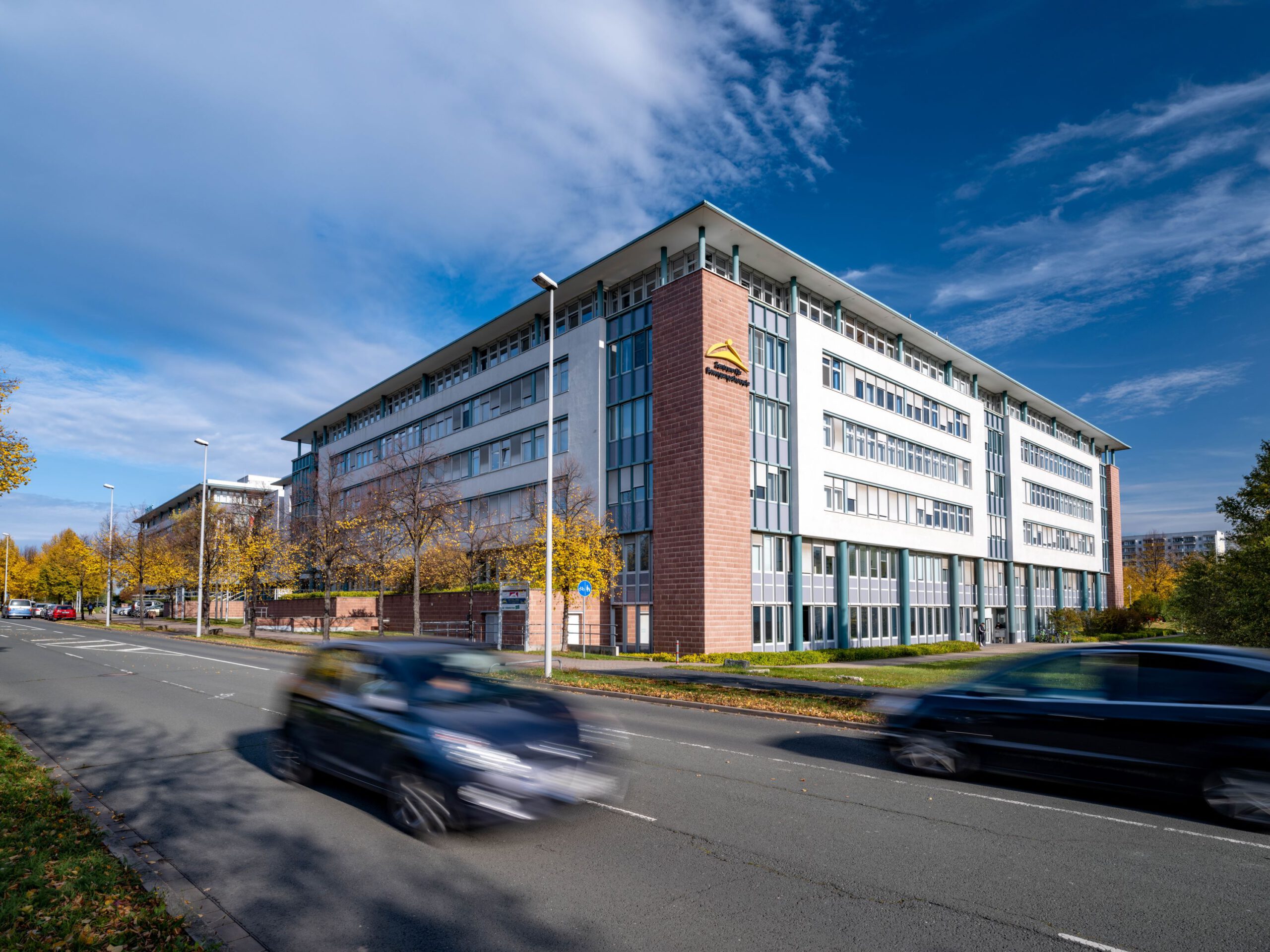 17. May 2022
DVI Group has recorded further leasing successes in the Erfurt office market. The company has leased a total of 1,900 square meters of office space at Erfurt-Weimar Airport and in the new city quarter at Europaplatz. Retarus, the internationally active information logistics company, extended its lease at Europaplatz and now rents a total of 756 square meters for its service and support center, with a term of 5 years. A further 800 square meters have been newly leased by Mehrservice GmbH, also for 5 years. The contracts mean that the property at Europaplatz 1-7 is fully leased; the main tenant is the state of Thuringia. The DVI Group acquired the 32,000-square-meter office building in August last year.
Personnel services provider INTEC Personal GmbH is moving into 650 square meters at Gustav-Weißkopf-Strasse 3-7 at Erfurt-Weimar Airport. The property, with around 11,300 square meters of leasable space, is located in the "Airfurt" office district, in the immediate vicinity of Erfurt-Weimar Airport. It was acquired by DVI in 2019 for a closed-end real estate fund. In addition to 254 car parking spaces, there is a streetcar connection in the direction of the main train station.
"Erfurt is one of our most important locations, along with Berlin and Chemnitz. Here we have an office portfolio of currently more than 100,000 square meters. The latest leasing successes confirm that we have attractive office properties in sought-after locations in Erfurt that meet the growing demands for accessibility and user comfort," says Karsten Kluge, Managing Director of the DVI Group.
The DVI portfolio in Erfurt consists, among others, of four office properties at the airport, the office building at Europaplatz acquired in 2021 and the office and retail complex "Forum Am Anger" on Juri-Gagarin-Ring.
more News