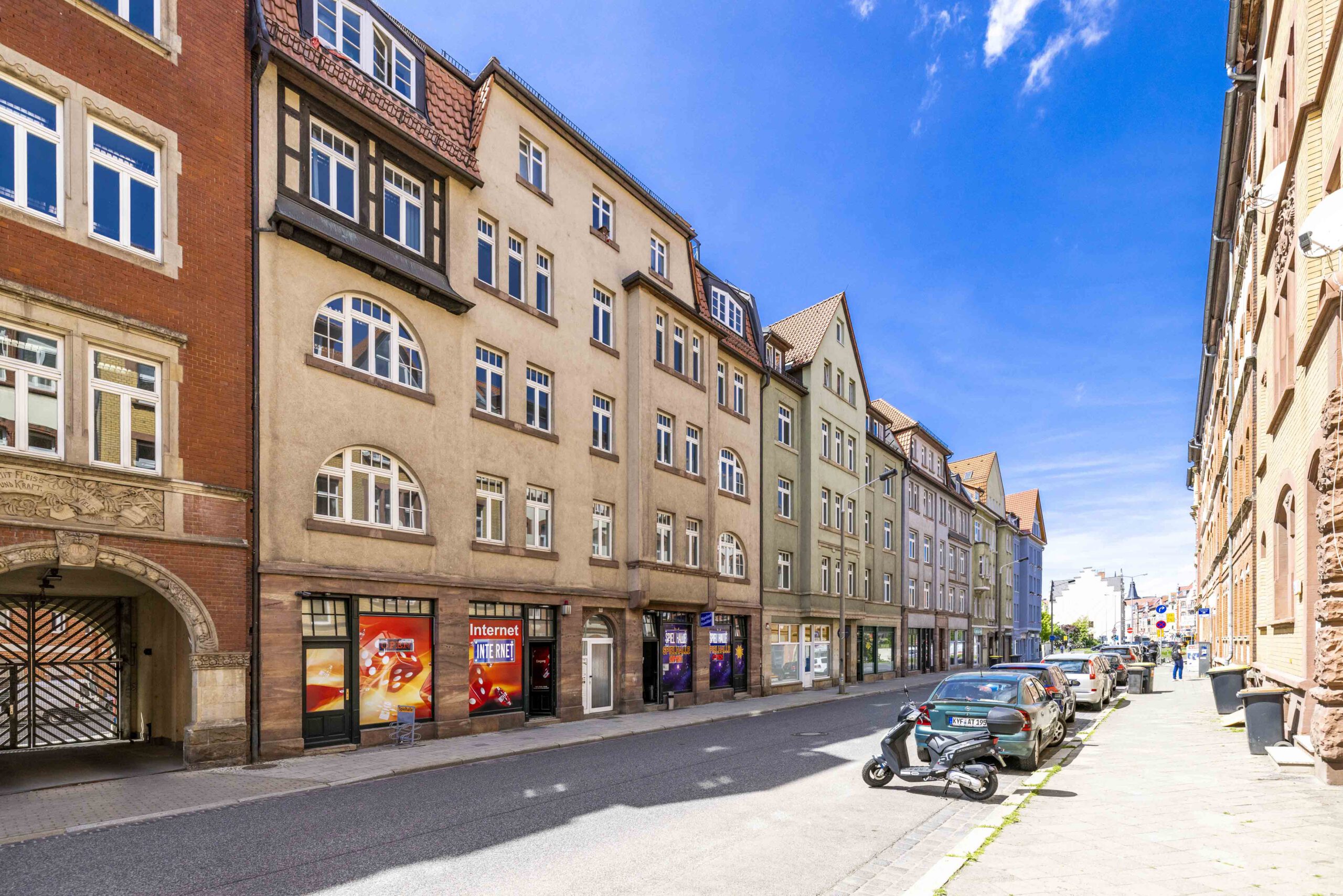 8. June 2022
DVI has acquired three residential and commercial buildings with a total leasable area of 3,200 square meters in the direct vicinity of the new ICE-City Erfurt urban development project. The refurbishment and restructuring of the buildings at Trommsdorfstrasse 13-15 is planned by 2025. In addition to the structural measures, the company is aiming for a new mix of residential and commercial uses at the site. The seller of the properties is the Hochtief construction group.
Karsten Kluge, Managing Director of the DVI Group, sees a special development perspective for the site: "Erfurt is in the process of rethinking and developing its city center. With the ICE City at the main station, a new district with a conference and congress hotel, office and commercial space, restaurants, leisure facilities and apartments will be created in the coming years. We think we have a very good chance that immediately adjacent locations like ours will benefit from this new development push."
The redevelopment of the buildings, which were built in 1910, will include complete renovation of the facades, energy measures such as insulation and replacement of the windows, and renewal of the building services. "The current occupancy rate of only 40 percent gives us the leeway we need for the construction measures and re-letting of the houses, and at the same time illustrates the development potential in this up-and-coming location in Erfurt's city center," Kluge added.
In addition to Berlin and Chemnitz, Erfurt is becoming increasingly important for the DVI Group. Here, the company now has an office portfolio of more than 100,000 square meters of rental space. This includes several properties in the Airfurt office city at Erfurt-Weimar Airport, an office building at Europaplatz and the "Forum Am Anger" office and retail complex on the centrally located Juri-Gagarin-Ring.
Over the next few years, ICE City Erfurt will be built on an area of around 30 hectares around Erfurt's main train station. Under the direction of Landesentwicklungsgesellschaft Thüringen mbH (LEG Thüringen), an urban, lively district with a diverse mix of uses is to be created. Since December 2017, Erfurt has been an ICE hub with 80 ICE trains and fast connections to Berlin, Munich, Frankfurt and Leipzig.
more News