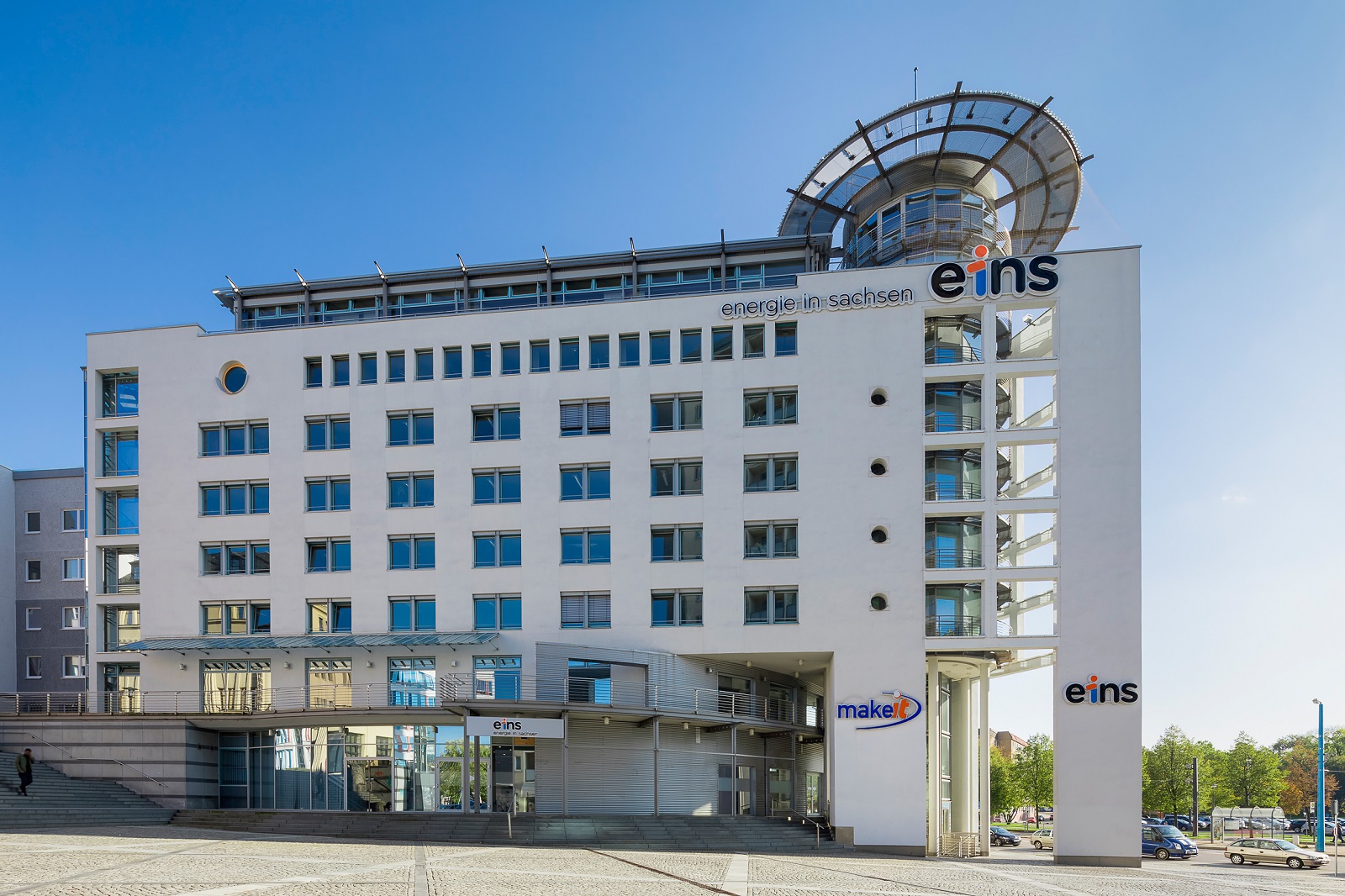 11. January 2023
DVI is starting the new year with two new leases for a total of 5,000 square meters of office space in the city of Chemnitz, Saxony. At Augustusburger Straße 1, a modern office building between the main train station and the city center, international rail vehicle manufacturer Stadler will move in with a long-term lease starting in the fall of 2023.
Another 900 square meters of office space will be used by the software company Data-Plan Computer Consulting GmbH in the former Technical City Hall on Annaberger Straße from May 2023. The brokerage firm Antaris Immobilien GmbH acted as agent for the leases.
Karsten Kluge, Managing Director of the DVI Group, comments: "We are pleased to start the new year with momentum thanks to the long-term office leases totaling 5,000 square meters in Chemnitz. We see the fact that we were able to win the top international company Stadler and the software company Data-Plan as new tenants as confirmation of the Chemnitz location and our active asset management focused on continuity."
Stadler employs around 160 people in the development of rail vehicles at its Chemnitz site. Next fall, the entire team will move into offices on Augustusburger Strasse that have been remodeled to Stadler's specifications. "In Augustusburger Strasse, we have found a long-term, prestigious address with sufficient space, good public transport connections and an urban environment for our growing development team. The good, cooperative discussions with DVI as landlord were also decisive for our rental decision," says Michael Schmidt, Managing Director of Stadler Chemnitz GmbH.
DVI acquired the prestigious office property in Augustusburger Straße, located in the immediate vicinity of Chemnitz's main train station, from a closed-end real estate fund in 2019. The previous main tenant was the Saxon energy supplier eins energie. A special feature of the building, which was built in 1995, is its ten-story rotunda, which marks the corner with Dresdner Straße. The building also includes an underground garage with 150 parking spaces.
more News